It's been a while since we checked in on Artís Coffee, which is set to move into the former Body Shop space at 506 Castro St. Hoodline recently met with Artís owner Alex Lowe to learn more about the business and its plans for the neighborhood.
Lowe, a "coffee entrepreneur and connoisseur," promises Castro locals a coffee experience like no other. Seated in the window of his Hayes Valley location, which opened in May, he told us that what sets Artís apart from the rest of the pack is a focus on the customer's unique tastes.
"You get coffee that is roasted just for you," Lowe explained. "Our focus is on freshness and quality in a friendly environment."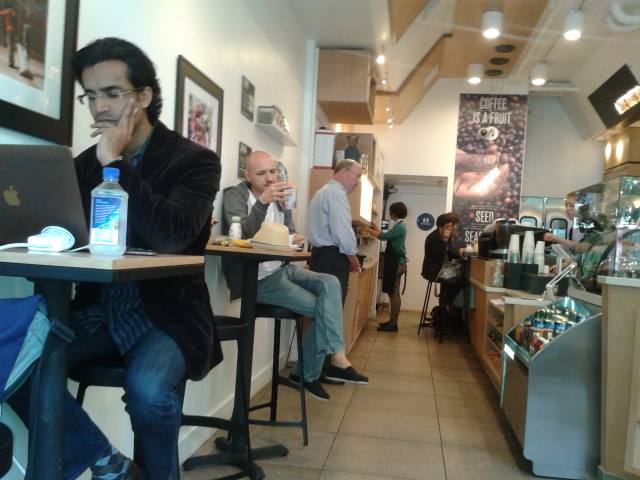 Artís' Hayes Valley location. (Photo: David-Elijah Nahmod/Hoodline)
In order to maintain the "freshness" that Lowe desires, Artís roasts its beans in front of the customer. "There's no way to store roasted beans and maintain their freshness, because coffee is best enjoyed within 10-14 days of roasting, and that's not possible with beans from a roasting facility," he said. Customers who want to take beans to-go can have them roasted to their specifications; the shops also sell coffee equipment like AeroPresses and grinders. 
The idea for Artís came to Lowe when he was serving as a U.S. Navy Officer in Japan, a country where "fresh roasting is the standard," he explained. He later met co-founders James Gutierrez and Elvis Lieban while attending college. 
The trio moved to the Bay Area in 2013, and opened the first Artís in Berkeley the same year. "The Berkeley store was a runaway success from the first day," Lowe told us. "We feel like we're sharing a new coffee experience with each customer." In addition to Berkeley and Hayes Valley, Artís also has a location in Bangkok, Thailand.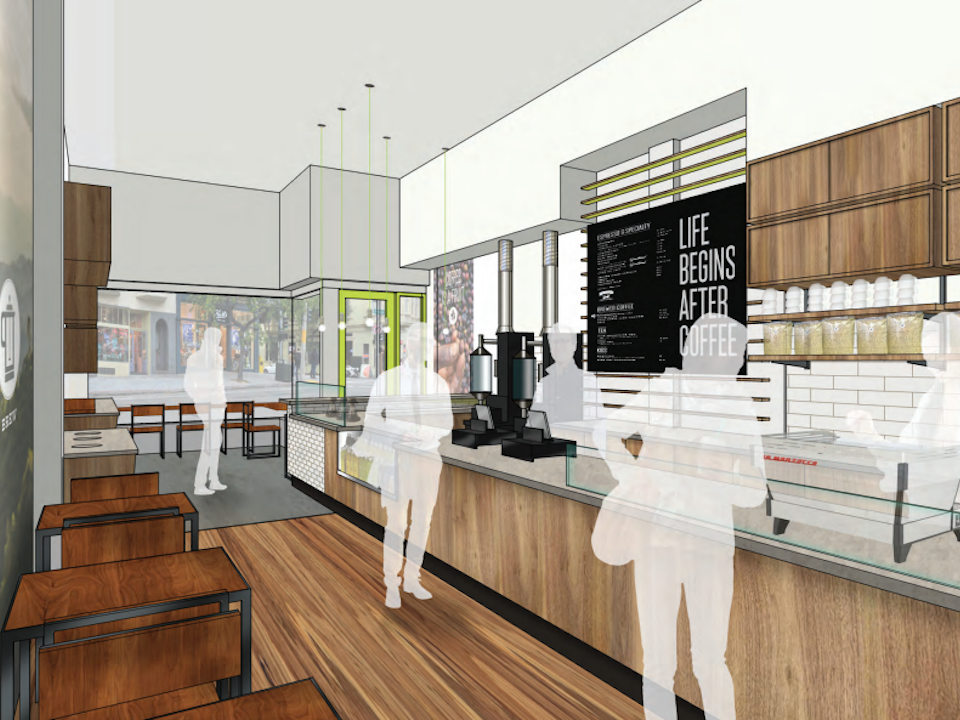 A rendering of the Castro Artís. (Photo: Artís)
Lowe said that the Castro space is currently under construction, and that he hopes to open sometime later this year, possibly as soon as mid-November.
In order to introduce itself to the Castro before opening, Artís hosted a booth at the recent Castro Street Fair. "I was surprised by the positive reception," Lowe said. "People are very excited about having us coming to the neighborhood." 
Lowe told us that he and his partners are looking into Castro-centric charities to support, in addition to the company's existing philanthropic efforts. "We give 1 percent of our revenue towards projects that focus on entrepreneurship, education and the environment," he said. "We want to become a part of the Castro community, and to be not only a place to meet with friends, but that works with local organizations and charities."