What do two drag queens, a prestigious symphony, and a cult-classic musical all have in common? They're coming together this Halloween, when Peaches Christ and Latrice Royale will host a screening of 1975's The Rocky Horror Picture Show at the San Francisco Symphony.
The whole shebang will start off with an hour-long concert put on by the Symphony. In honor of Halloween night, "spooky film favorites" will be performed, such as the music from The Exorcist and Psycho. Theremin player Dorit Chrysler will join as a special guest, as will vocalist Shawna Ferris McNulty, of musical theater show Beach Blanket Babylon.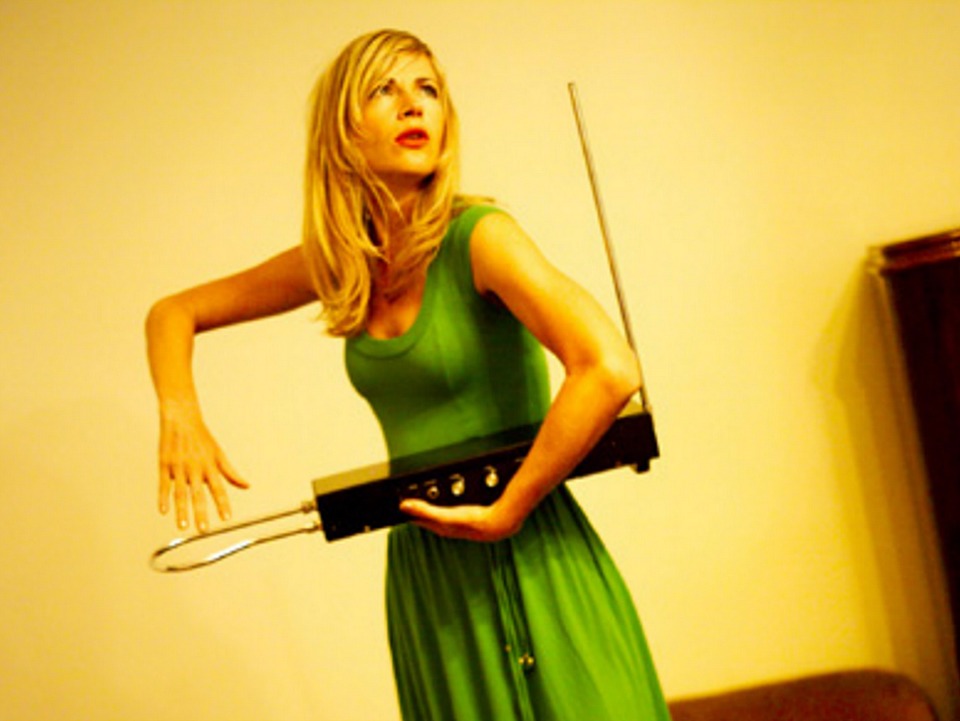 Dorit Chrysler.
Following the concert, The Rocky Horror Picture Show will be screened, in honor of its 40th anniversary. The movie will come complete with commentary and audience participation led by Peaches and Latrice.
"We noted it was the 40th anniversary of Rocky Horror Picture Show, and we couldn't think of anyone better than local horror film aficionado and impresario Peaches Christ as an ideal partner for a new kind of Halloween experience," said Richard Lonsdorf, the Associate Director of Artistic Planning at the Symphony. 
Peaches Christ (aka Joshua Grannell) is no stranger to hosting movie screenings, thanks to her regular events at the Castro Theatre. At each screening, she shows a cult-classic film (such as Clueless or The Craft), followed by a stage show of her own design. In our interview earlier this year, she said "I like to think that Peaches Christ leads a cult of devoted followers who worship the cult movies we all love."
Future film screenings and performance collaborations at the Symphony include the Nightmare Before Christmas on Nov. 25th, 26th and 27th, and It's A Wonderful Life on Dec. 11th and 12th.
"I think it's fair to say that the film series brings in a wider audience to the hall," said Lisa Petrie, who handles PR for the Symphony. "People who are film buffs, families, and people inexperienced with classical music may be inspired to come for the entertainment, and subsequently be exposed to the very visceral experience of a live orchestra." 
Rocky Horror Picture Show takes place on Halloween night, October 31st, at 7:30pm in Davies Symphony Hall. Tickets range from $15 to $70. Costumes are, of course, encouraged.