Jay's Cheesesteak has occupied the small storefront at 553 Divisadero since 2001, but changes are afoot. Yesterday, a beer and wine license application was filed for a new business at the address, called Namu Stonepot.
As you may have guessed from the moniker, Namu Stonepot will be the next venture for Dennis, Daniel and David Lee, the trio of Korean-American brothers who own pan-Asian restaturant Namu Gaji at 18th and Dolores in the Mission. Kimberly Eng, Namu Gaji's office manager, confirmed the project, but said that there are no further details on it as of yet.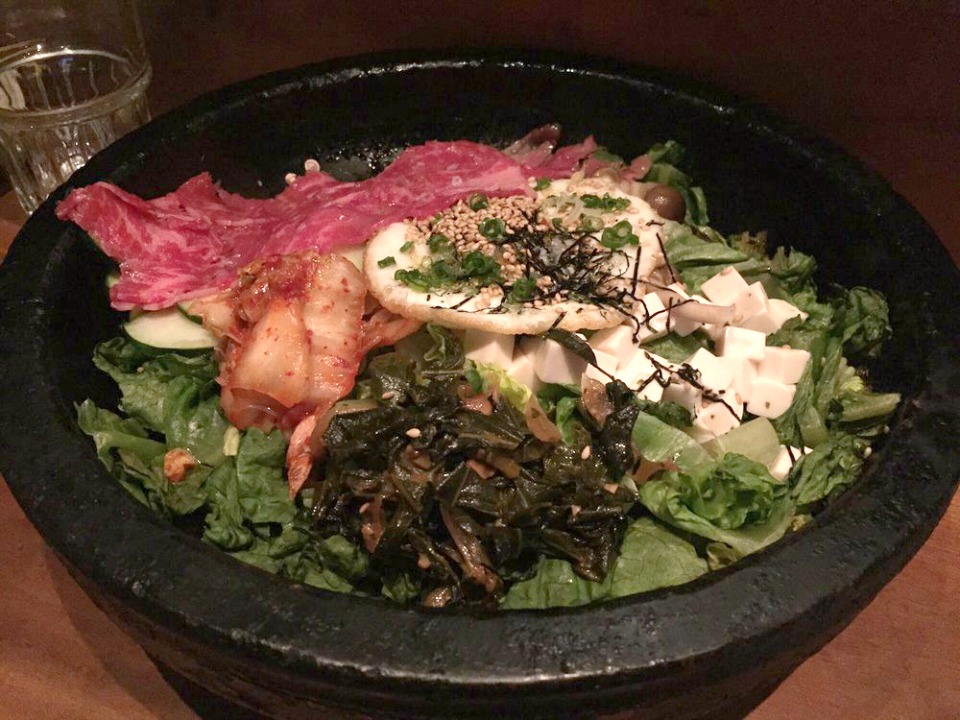 Photo: J L/Yelp

Namu Stonepot will actually be the second expansion for the Lees, who announced back in 2014 that they plan to open a small noodle shop, Namu Noodles, at 2405 3rd St. in the Dogpatch. In addition to Namu Gaji, they currently operate a Namu Street Food stand at the Thursday and Saturday Ferry Plaza Farmer's Markets, for which the space behind Namu Noodles is being developed as a commissary kitchen. 
As if that wasn't enough, Dennis Lee is also the head chef for Dave McLean's two Magnolia brewpubs: he started at Smokestack, the BBQ-centric offshoot in the Dogpatch, and is now running the show at the Upper Haight original as well. (Magnolia is a Hoodline advertiser.)
The Lee brothers have their own farm in Sunol, on which they grow many of their restaurants' ingredients, and make their own kimchi, which is sold at Rainbow Grocery and Bi-Rite Market. Namu Stonepot will be their first restaurant in the western half of the city since they closed the original Namu, at 6th and Balboa in the Inner Richmond, in 2012. 
The "stonepot" in the name of the new restaurant likely refers to dolsot, the sizzling stone vessel in which Korean dishes like bibimbap are served. Namu Gaji currently has a $19 stonepot on its menu, featuring market vegetables, kimchi, egg, koshihikari rice, and gochujang; presumably, the new restaurant will offer other variations. 
As for Jay's, it's still unclear when it will move out; the business declined to comment on the record. But for those mourning the future loss of their neighborhood cheesesteak joint, never fear—you'll still be able to get Jay's at its original location on 21st Street in the Mission.