The corner of Haight and Steiner is suddenly looking a bit brighter, as Edo Salon has re-inhabited its location at 601 Haight. 
Edo temporarily vacated its corner spot last October for an earthquake retrofit and expansion into the space next door, formerly Vickie's Boutique. The project was slated to take seven months, but ended up taking more than a year.
"The extent of the retrofit was way underestimated," said Edo manager Valerie Santillo. "Much of the work was building into the foundation of the building."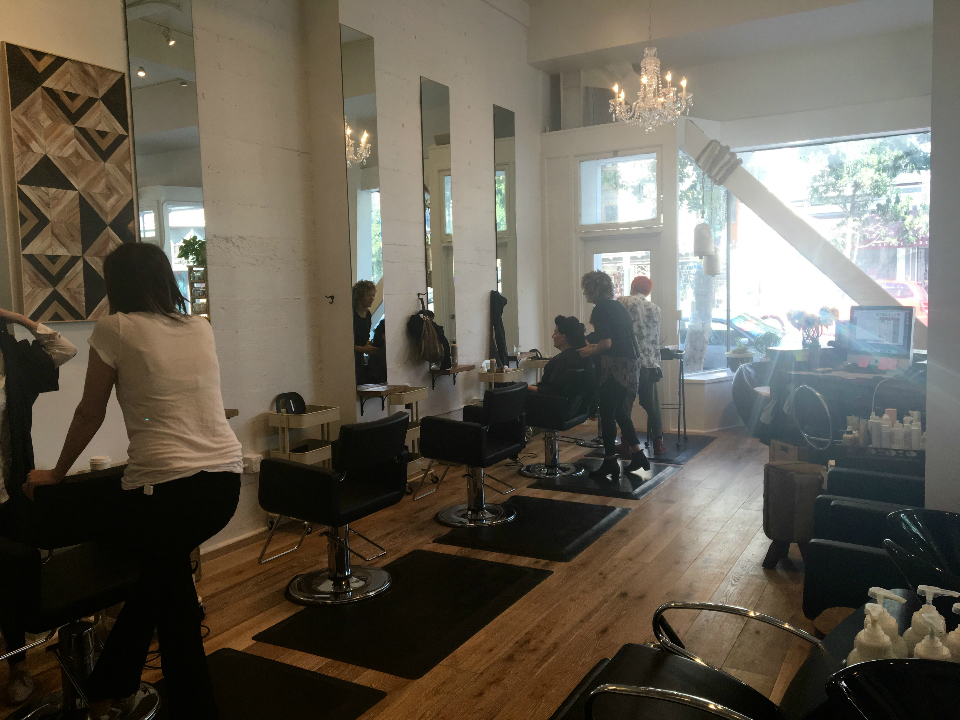 During the renovation, Edo operated out of a temporary space just down the block, at 631 Haight. The salon moved back into the original location on Tuesday.
Edo's freshly renovated space is about 1.5 times bigger, with room for two additional styling stations, a spacious waiting area and and a more spread-out floor plan.
The space now features woodwork by artist Nicole Sweeney, hardwood floors and a geometric mural on the Steiner Street side of the building, by Santillo and local artist Yuka Ezoe. The salon also plans to hire more stylists in the coming weeks, and has debuted a new line of styling products.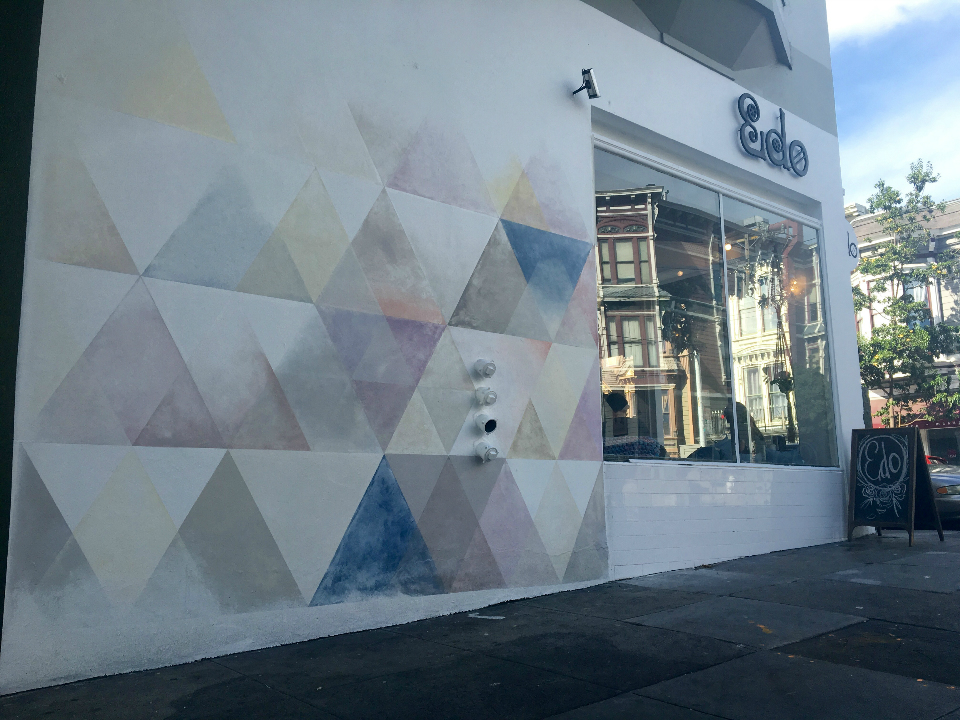 Edo Salon is open daily from 11am-8pm, except Saturday, when hours are 10am-7pm.