Big changes are coming to Hayes and Divisadero, with the planned renovation of the Harding Theater and the construction of a five-story residential building around the corner. Renderings for both buildings have now been released, and a conditional use hearing on the plans is being held next week. 
Plans have been in the work for months now to convert the vacant Harding Theater into a bar/arcade called Emporium, which has two locations in Chicago. Brothers/owners Danny and Doug Marks are preparing to sign the lease and help fund a massive renovation of the crumbling venue.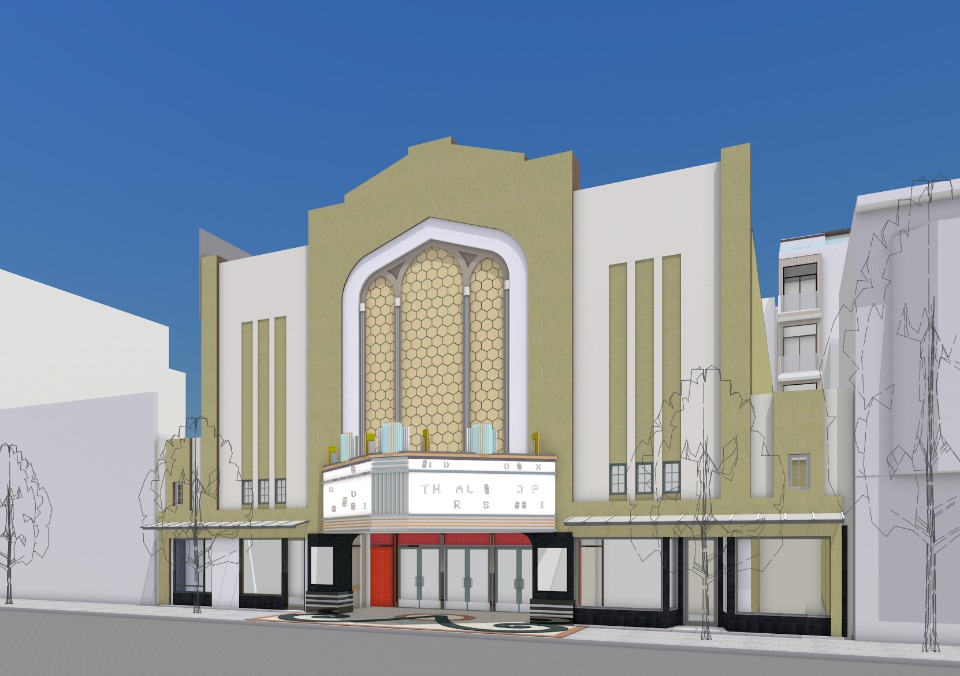 Designs for the space are still being worked out, though Mark Topetcher, a Divisadero-based architect who has been heading up the project, told us that the building will be preserved and restored. "All significant character-defining spaces and details will remain," he said. Proposed changes include upgrading the restrooms and rebuilding the mechanical, electrical, and plumbing systems. The damaged plasterwork inside will be restored, and the marquee canopy at the front of the building will be rebuilt. 
In addition, two Divisadero-facing storefronts on either side of the theater entrance will be renovated, making room for two more merchants to move into the neighborhood. Previously, Topetcher had said that those spaces might debut before the Harding does.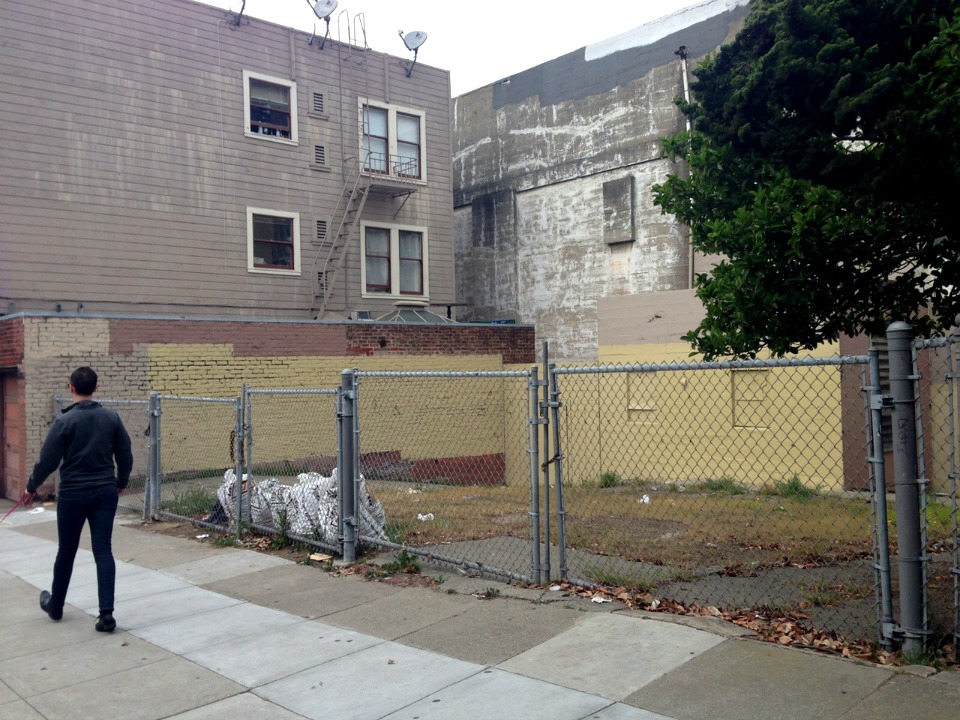 The vacant lot on Hayes, between Divisadero and Scott (Photo: Nuala Sawyer/Hoodline)
There's also the five-story residential building coming to Hayes Street adjacent to the Harding, the news of which we first broke back in March. The lot, which currently contains scrubby grass, piles of trash and a defunct mechanical room, has been long overdue for a project. 

The new residential building being built in the lot will be given the address 1282 Hayes St. Plans have changed slightly—in our last article, we mentioned there would be nine units, but that number has been cut back to seven. All the units will be listed for sale as condominiums.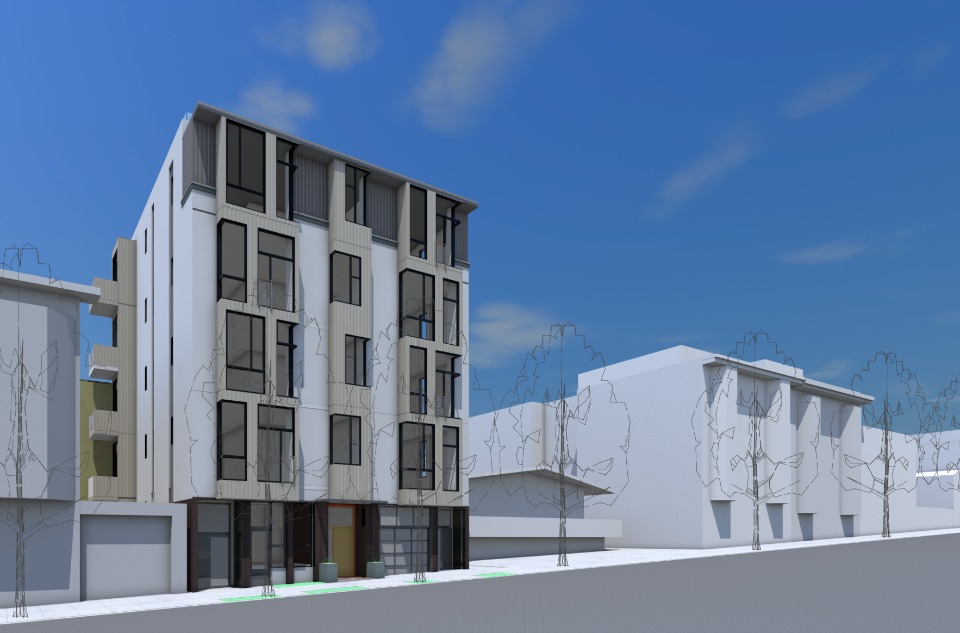 A conditional use hearing on both the renovation of the Harding Theater and the construction of the units is being held next Thursday, November 19th at 12:30pm, in room 400 at City Hall. Those who would like to make a public statement about the developments can do so in person during the hearing. An agenda should appear on the Planning Commission's meeting site by Friday.