Tipster Bobby Georgescu emailed us to tell us about the increasing trash at the Chestnut Street site of phase two of the Telegraph Hill Rock Slope Improvement Project, where papers, plastic bottles and more are accumulating under the netting.
He writes:
First, I want to unequivocally state that we truly appreciate the investment of city resources and effort in stabilizing the rock slope. While DPW has cited legitimate concerns about safety in any sort of cleanup plan, there is also a serious issue with the amount of trash that has collected on the slope. The current answer we've gotten is that it won't be cleaned up until work commences on the Chestnut Street portion of the rock slope at the end of the rainy season next year.
"It's not safe. It's a safety issue," SF Public Works spokesperson Greg Crump told us, explaining that the hill can't be scaled until it's stabilized. "The idea is to take care of that litter when the project starts in March."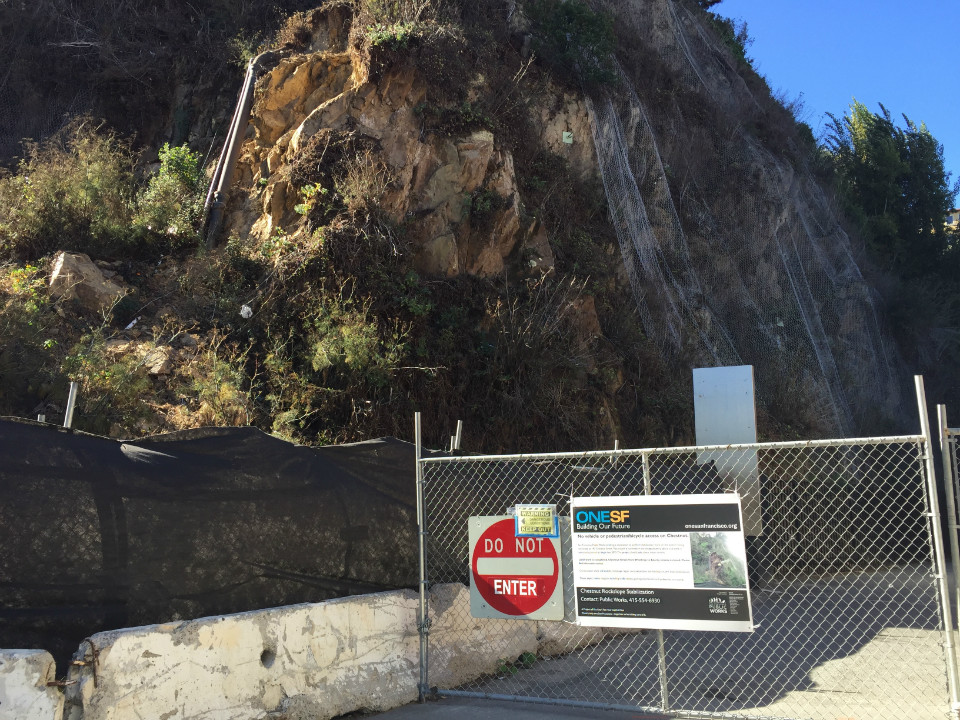 The project has "gone out to bid, which means we're looking for contractors to perform the work for us. Once that's locked down, around December, we'll move forward and get to work around February or March," said Crump. "If it is a particularly rainy, stormy season, we'll have to adjust our plans accordingly, but we'll plan to move forward as soon as it's safe." Considering that it is indeed slated to be a rainy El Niño winter, it's possible those delays may materialize.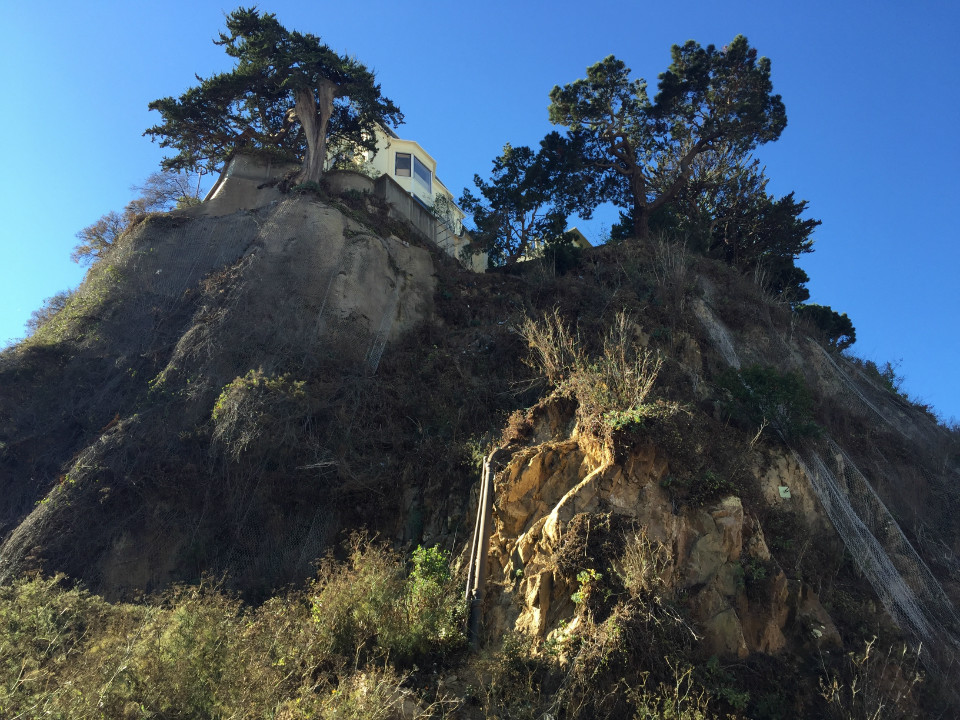 Georgescu said he'd hoped there could be a creative solution to the trash issue, but in the end, "Safety is really important. The last thing we want is someone getting hurt trying to tackle that issue." 
Phase 2 work sites. (Graphic: SF Public Works)
Georgescu also asked if he could get specifics on where the work will be done. Crump replied via email: "1. In the Chestnut right-of-way where the previous Dec '14 slide occurred, and 2. To the south of the work from Phase One under Coit Tower." More details about the project will be posted on Public Works' website and disseminated through public outreach once a contractor is chosen.