It's been seven months since the Orbit Room suddenly shuttered, but loyal patrons will be pleased to know that the bar's much-anticipated reopening will take place tomorrow night.

The Orbit Room (1900 Market St.) originally opened in 1993, under the ownership of low-key neighborhood fixture Jay Johnson. After Johnson passed away and the bar closed down, the space stayed vacant until October, when two of his longtime friends took over ownership.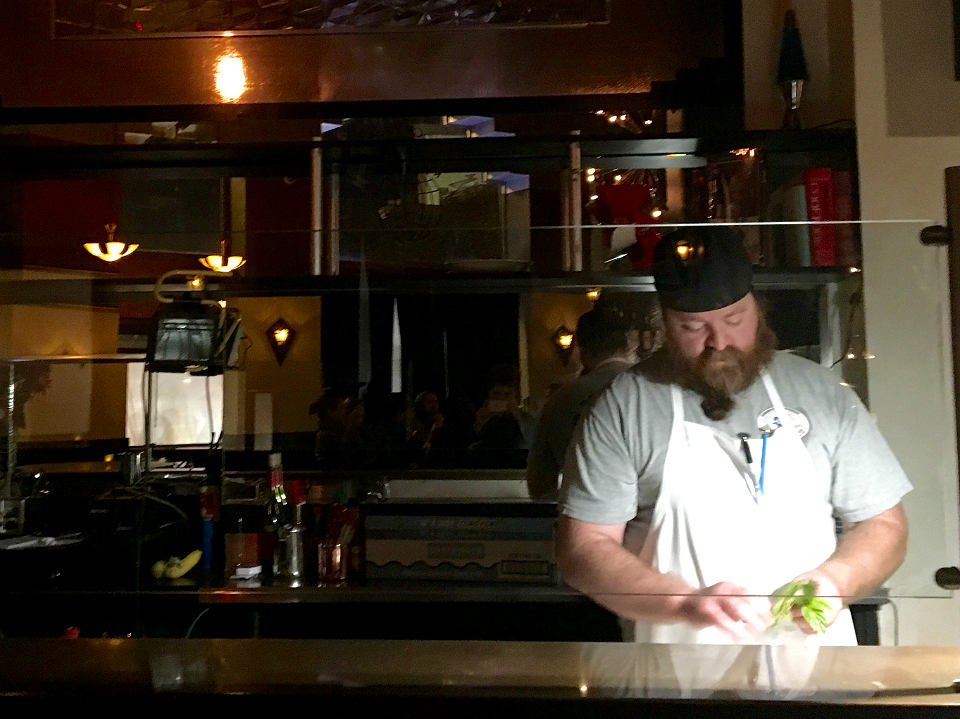 Co-owner Courtney Ross makes a pizza.
Those friends are Courtney Ross and Nic DiLillo, both of whom had been looking to open a restaurant and/or bar for two years before Johnson passed. "It didn't even cross my mind to take the space until he died," said Ross. 
Ross, who has been working in food service since he was a teenager, will take over the bar's food program, and DeLillo, formerly a bar manager at the Tempest, will handle drinks.
The bar's interior is largely the same, apart from minor improvements including refinished tables, new chairs, a new bar top, and fresh detailing. The cocktail list will also remain unchanged.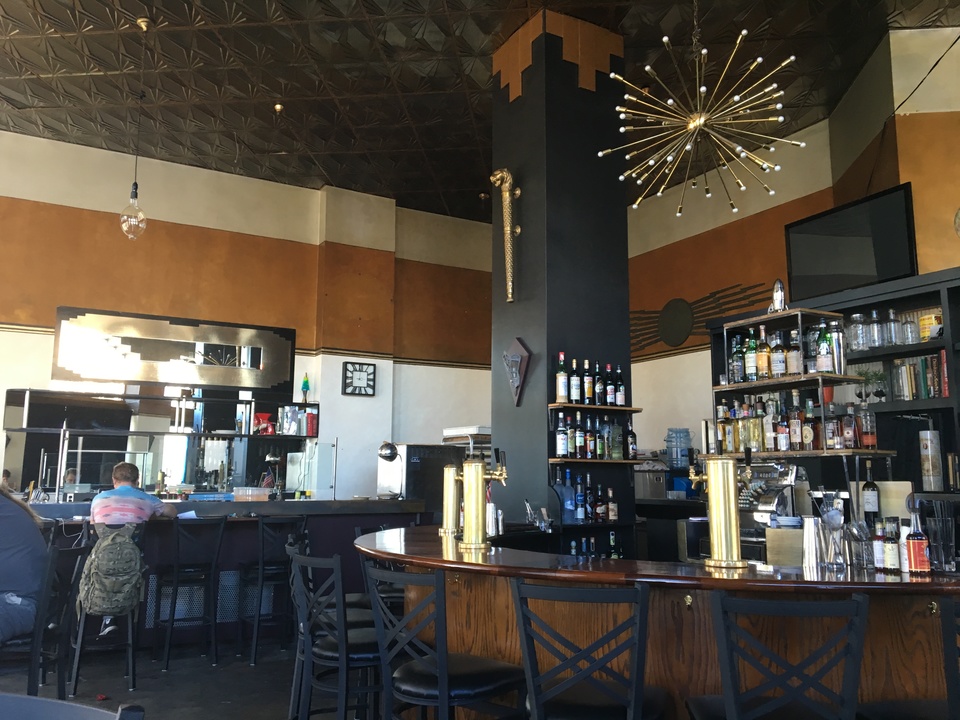 The only major change, said Ross, will be the food menu. "Jay never had food here consistently. He had a pizza person for a little while, then they would sort of go away for months at a time," Ross explained. "We're going to have food every night of the week."
Instead of semi-regular pizza, expect themed nights: meatball Monday, taco Tuesday, chicken and waffle Wednesday, tiki Thursday (aka Hawaiian comfort food), and pizza on Friday, Saturday and Sunday. Also new: patrons can order food anytime during the bar's hours, which are 4pm-2am on weeknights, noon-2am Saturday and Sunday.
According to Ross, the Orbit Room will eventually be an all-day food and drink establishment: open for breakfast, lunch and dinner. This won't be the case for another six months or more, however.
The Orbit Room's rotating menu won't start until Monday, but if you stop by tomorrow through the weekend to check out the newly revived space, expect a selection of pizzas to go along with your drink.