Got some extra groceries sitting around? Consider bringing them down to Two Jack's Nik's Place (401 Haight St.) this Saturday for the restaurant's "Swag Slam" open mic and food drive.
Two Jack's has been hosting an open mic night every month for most of this year, but only once have they incorporated a food drive into the event (they held a holiday drive last December). This weekend, the restaurant expects a greater turnout and more donated food items, which will go to The City Eats, a nonprofit dedicated to feeding homeless populations in multiple cities.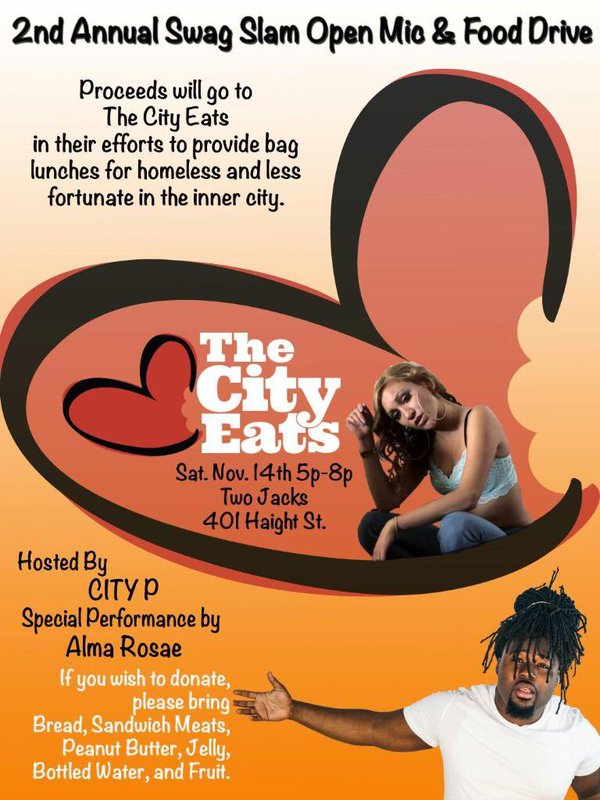 In a twist on other food drives, which tend to request canned goods and other non-perishables, guests at Two Jack's are encouraged to bring perishables, like peanut butter, bread, fruit and vegetables, to fill brown bag lunches for the homeless. Canned food will not be accepted. 
Local hip-hop artist City P will host the event, and R&B singer Alma Rosae will perform a couple songs. In addition to Two Jacks' regular offering, there will be prizes available for the open mic poetry slam winners of the evening.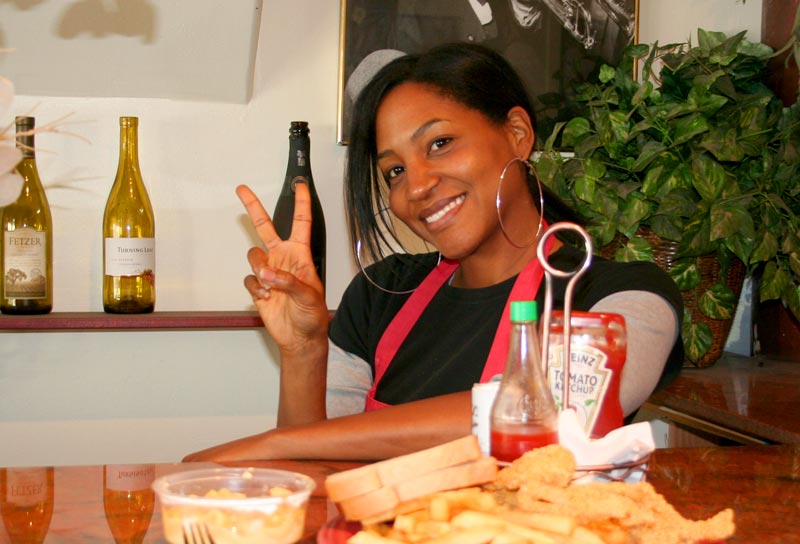 Nikki Cooper in 2010.
"We are a restaurant that wants to support the community," Two Jack's owner Nikki Cooper told us. "Our open mics have always been a place for people to express themselves and feel safe." As we learned when we profiled the restaurant back in 2010, Nikki's parents Stephen and Almeta first opened Two Jack's way back in 1977, and Nikki took over in 2006, with the aim of carrying on the African-American-owned neighborhood fixture that's a hub for many local residents. 
As for the parklet that Cooper applied for earlier this year, plans for outdoor space and poetry readings outside the restaurant are on hold. The ongoing Haight Street infrastructure project means that Cooper will have to wait until 2018 to reapply for parklet approval. 
Catch the Swag Slam open mic fundraiser this Saturday, November 14th, from 5-8pm.