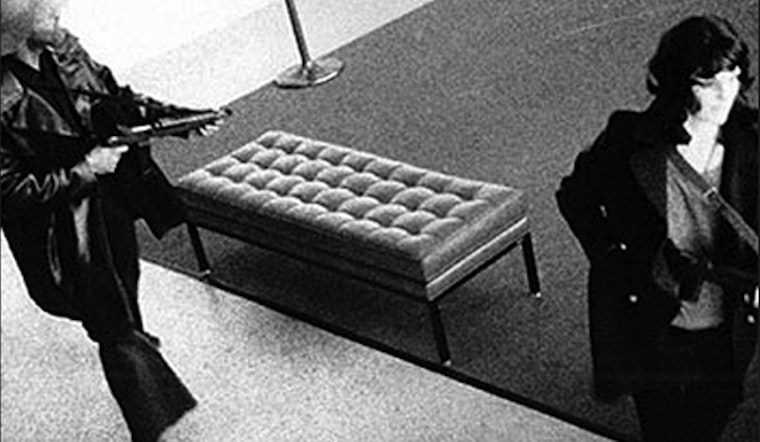 Published on November 21, 2015
Occasional bank robberies are a fact of life in the Sunset, but you may not know that a daring daylight robbery right here in the neighborhood created international news in 1974, and generated some of the decade's most iconic images.
Though you may know the story, you might not make the connection to the unassuming Noriega & 22nd Avenue corner where, on April 15th, 1974, heiress Patty Hearst was captured on film as she took part in a robbery organized by a radical group that had kidnapped her several weeks earlier. The 19-year-old granddaughter of newspaper tycoon William Randolph Hearst was abducted from her Berkeley apartment by the Symbionese Liberation Army, a revolutionary group.
The SLA sought to swap Hearst for two members who were jailed; when that gambit failed, they ordered her family to distribute food to low-income Californians. Although her parents took out a loan to distribute food worth $2 million around the Bay Area, Hearst's captors refused to release her.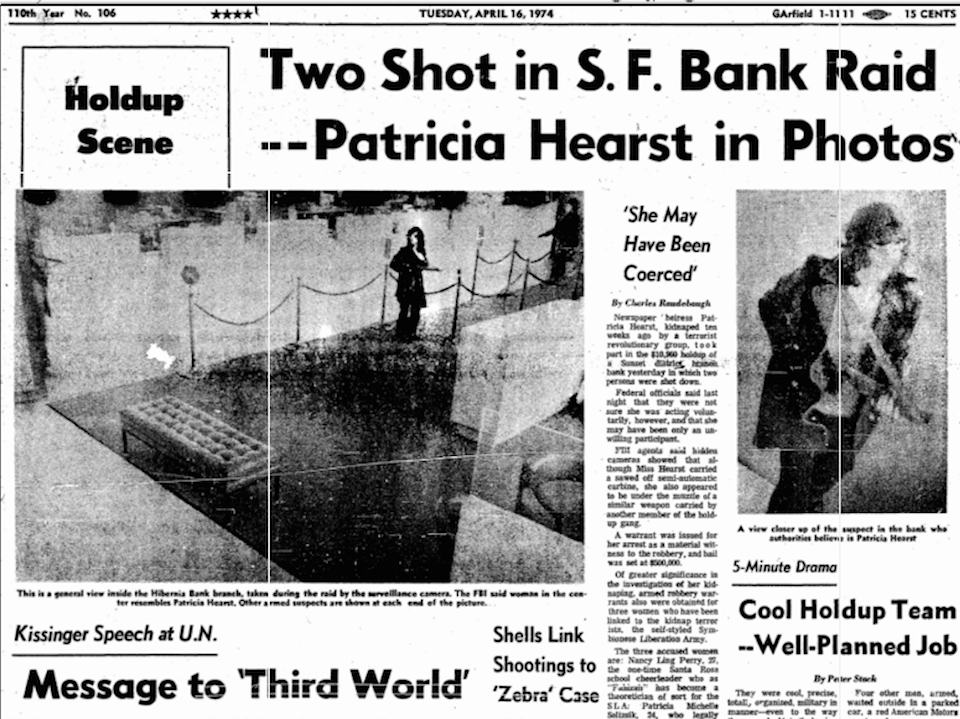 Front page of the Chronicle, 4/16/74.
On April 3rd, the SLA released an audio recording of Hearst announcing that she had joined the urban guerrilla group of her own free will and had taken the name "Tania." The Chronicle reported that at 9:50am on April 15th, five SLA members entered the Hibernia bank in a "cool, precise, totally organized manner," leaving five minutes later with $10,960. On their way out, the robbers shot Eugene Brennan, who lived in the area, and Peter Markoff, a liquor store owner who was entering the bank.
Hibernia Bank security camera footage
"They came out like in precision and they were carrying automatic rifles on their hips, real military like," said witness Ken Outlander, a pharmacist. "I was the next warm body in line, so I got the hell out of there," said Rudy Renzi, a worker at nearby White Lumber. "I did the neatest horizontal swan dive you've ever seen right over the fence," he told the Chronicle. Police quickly created an 11-by-12-block perimeter, but the SLA had a getaway vehicle waiting.
The next day, photos of Hearst shouting commands at bank customers while brandishing a semiautomatic rifle led news broadcasts and appeared on front pages around the world. FBI officials speculated that Hearst may not have voluntarily taken part, but US Attorney General William B. Saxbe accused her of being a "common criminal" and "not a reluctant participant."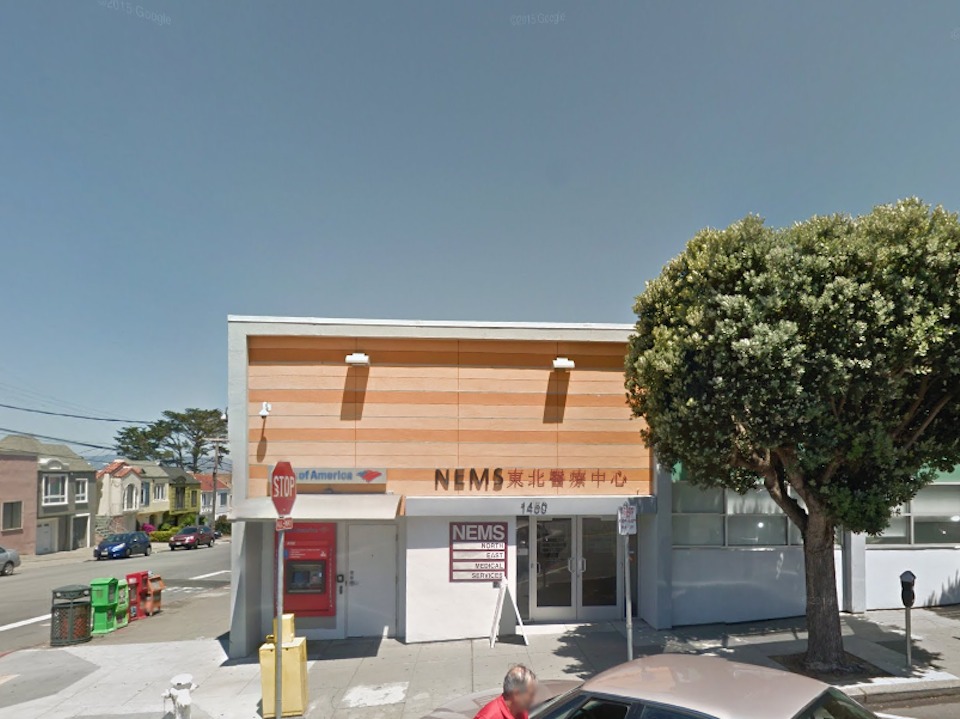 1450 Noriega St. today (Google)
San Francisco police arrested Hearst in September 1975, having discovered her in a Crocker Amazon apartment with bomb-making materials and marked bills stolen in a subsequent bank robbery. By the time of her arrest, the other SLA members who participated in the Hibernia robbery had been killed by police; as a result, Hearst was the only person charged with the crime. At trial, Hearst's defense team argued that she was coerced into joining the SLA after being repeatedly raped and threatened.
Hearst was convicted and sentenced to seven years, but in 1979, President Jimmy Carter commuted her sentence to 22 months already served. On his last day in office, Bill Clinton gave Hearst a full pardon.
In the years after the robbery, the Hibernia Bank at the corner of Noriega and 22nd Avenue became a Bank of America branch. Today, the building is home to North East Medical Services, a nonprofit community health center, and gives no hint of its past as an iconic '70s-era crime scene.