If you've walked by the old garage and empty lot on Franklin and wondered what's next, we've got a somewhat unsurprising answer, considering the area's residential construction boom. 
Yes, the long green garage at 24 Franklin, and its neighboring lot, could soon be demolished to make way for a building containing 35 residential units.
The garage used to be home to the Franklin Auto Body Shop, which, despite excellent reviews, closed down in 2013. Real estate development and rental firm SST Investments purchased the lots that year with plans to develop it. SIA Consulting (which is behind the development at 2200 Market) is managing the design of the building.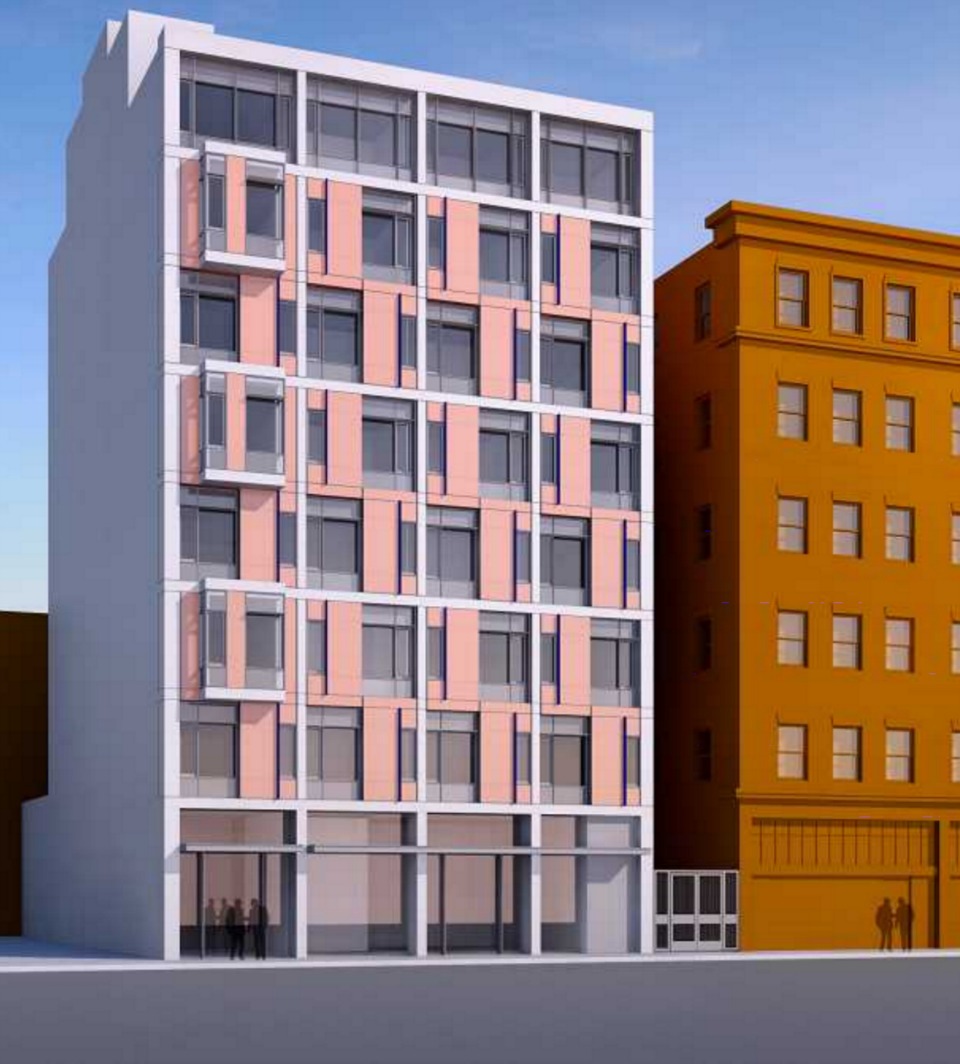 Rendering of the proposed building (Image: SIA Consulting)

As a Socketsite reader noted yesterday, a previous design brought to mind a stack of Office Depot mailers, but new renderings show a more mundane look.

The proposal includes an eight-story, 85' tall building containing 35 units. Of these, seven will be one-bedroom, and 28 will be two-bedroom units. The new development would include the city minimum of 12 percent below market rate rentals (in this case, a total of four units).

A 2,100-square-foot retail space is proposed for the ground floor, and a common roof deck area would be available for residents. No parking spaces are included in the plan, but 35 bike parking spots are.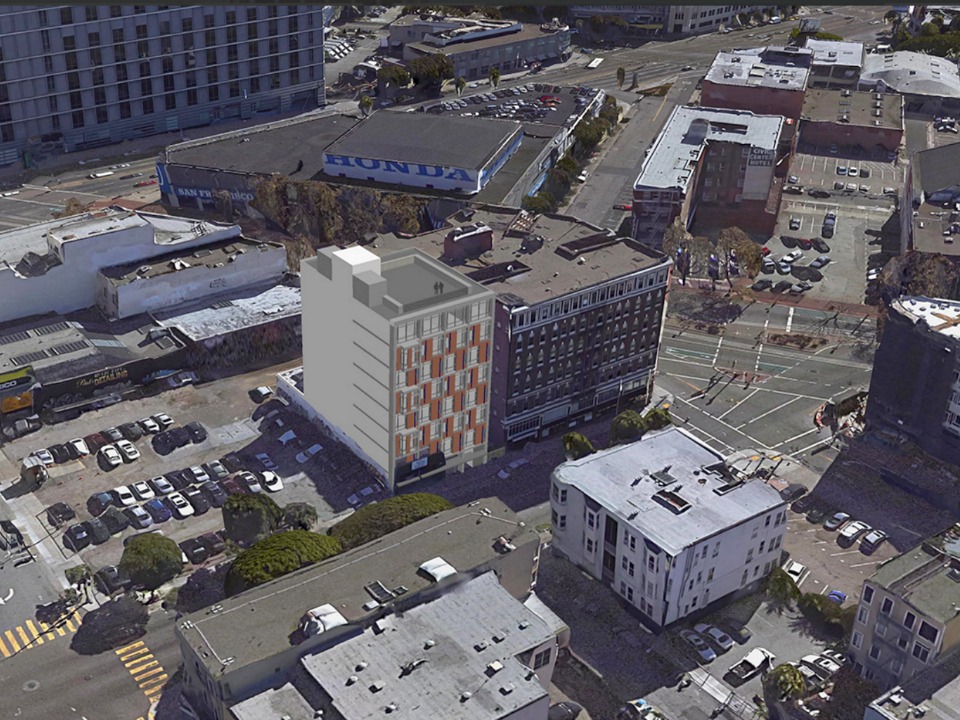 A bird's eye rendering of the proposed building (Image: SIA Consulting)

The new building will be right around the corner from the popular Zuni Cafe, in an area of Market that's seeing a small rush of new businesses. This year alone, that stretch of Market has seen the opening of a pilates workout studio called Burn, the sushi restaurant Shido, and a pricey vintage shop.
A shadow study shows that the eight-story building will cast shadows on Franklin Street between 7am-11am, and the intersection of Market Street and South Van Ness from 4pm-5pm.
The project is still working its way through the Planning Department, and will be up for Planning Commission approval in two weeks on February 11th.