On Thursday, the Alamo Drafthouse will debut the New Mission, its first multiplex in California. First constructed in 1916, the renovated theater at 2550 Mission St. will also be the new home of Le Video's film archive, portions of which will be available for rental in the theater's lobby beginning next year. Le Video closed last week after 35 years on 9th Avenue, announcing its 90,000-title collection had been acquired by Alamo Drafthouse and Megan Ellison's Annapurna Pictures.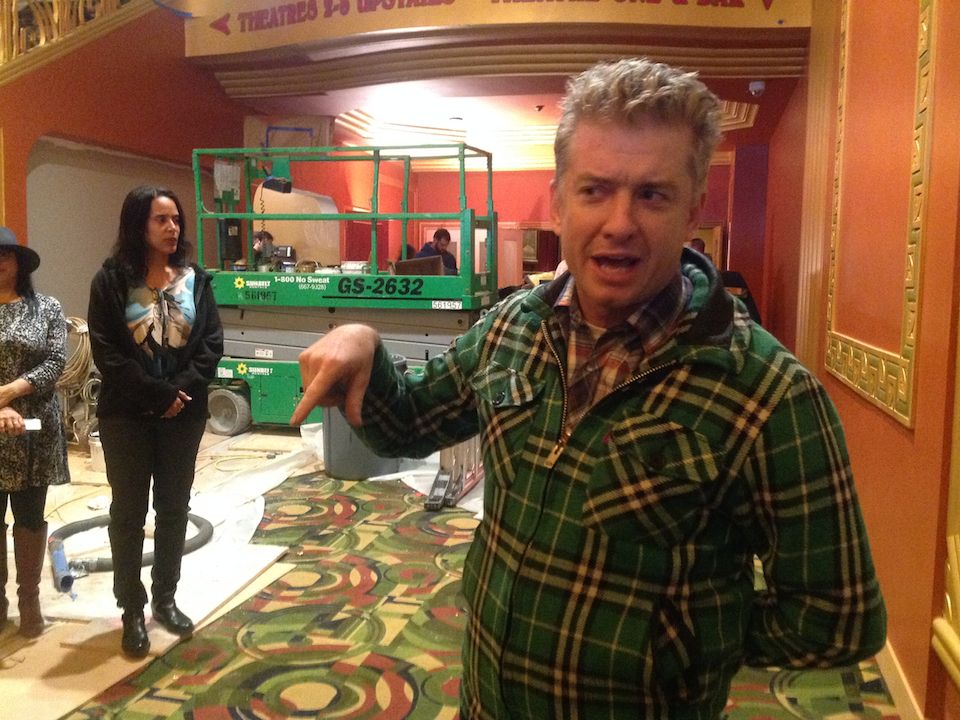 Alamo Drafthouse CEO Tim League. 
We recently took a tour of the New Mission, where we caught up with Alamo Drafthouse's CEO, Tim League, to learn more about the future of the Le Video collection and his plans for building community via the theater.
Alamo had been building a relationship with Ellison prior to the joint acquisition. "We've worked with her company on design, and have done a bunch of posters for her movies," said League. "We've been talking about 'How can a video store work,' and incorporating it into a theater is something that she and I had brainstormed and we liked the idea. We have thousands of movie fans, and we can curate a collection."
"I'm on the board of Scarecrow Video in Seattle, and that turned into a nonprofit and sort of reimagining what a video store could be as a community center," he added. Ellison is also a Scarecrow board member, and has worked with League to support Vidiots Foundation, an LA-based nonprofit that's curated a collection of 50,000 films.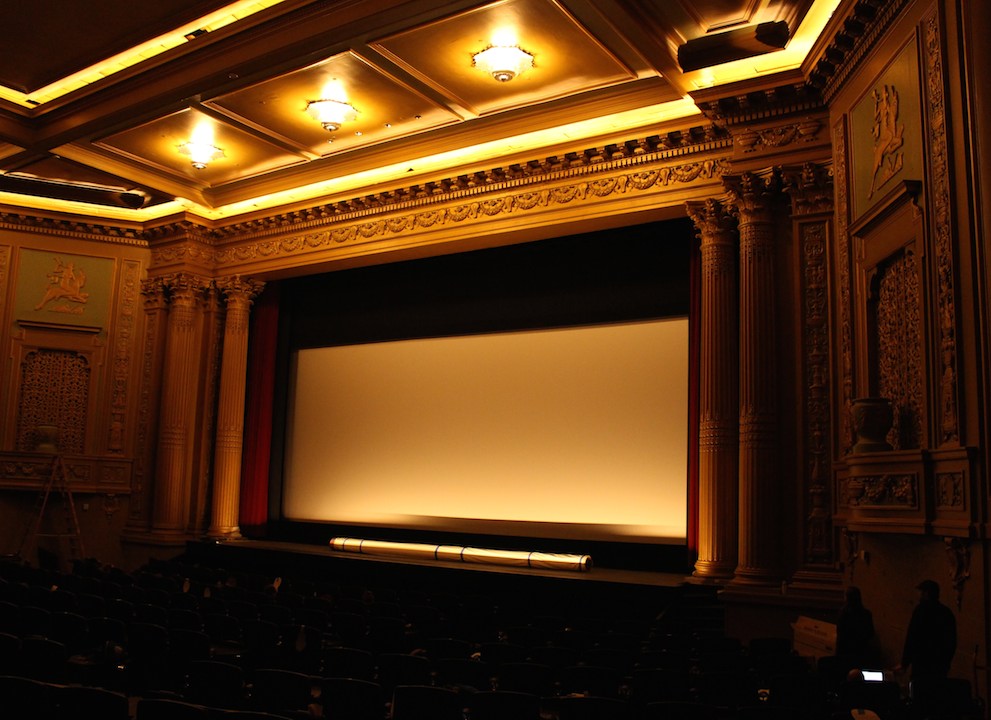 Photo: Alamo Drafthouse
Films from Le Video will be available for rent in a lobby kiosk managed by the Mission's Lost Weekend Video, which has also struggled to survive in a changing video-store climate. Lost Weekend's lobby kiosk is slated to open in January.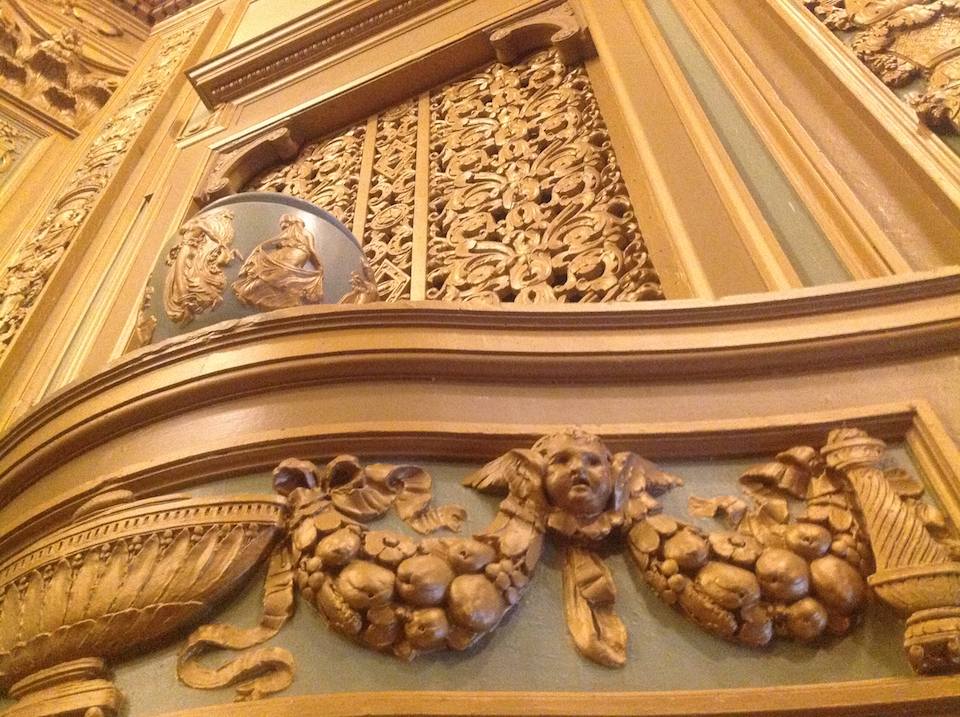 League said he discovered the New Mission after a friend who lives in the neighborhood took a tour of the decrepit lobby more than four years ago. "He texted me, saying 'You should really check this out.'" 
Clearing the regulatory hurdles related to historic preservation, construction and zoning was "longer and more complicated" in San Francisco than in other cities, League said. "I don't know if it's the city, or the fact that this was a notable architect and an historic renovation ... I'm actually happy that San Francisco has such rigorous demands for historic renovations; it keeps places like this from being demolished. It was protected, and it could really only become an event space or a theater again."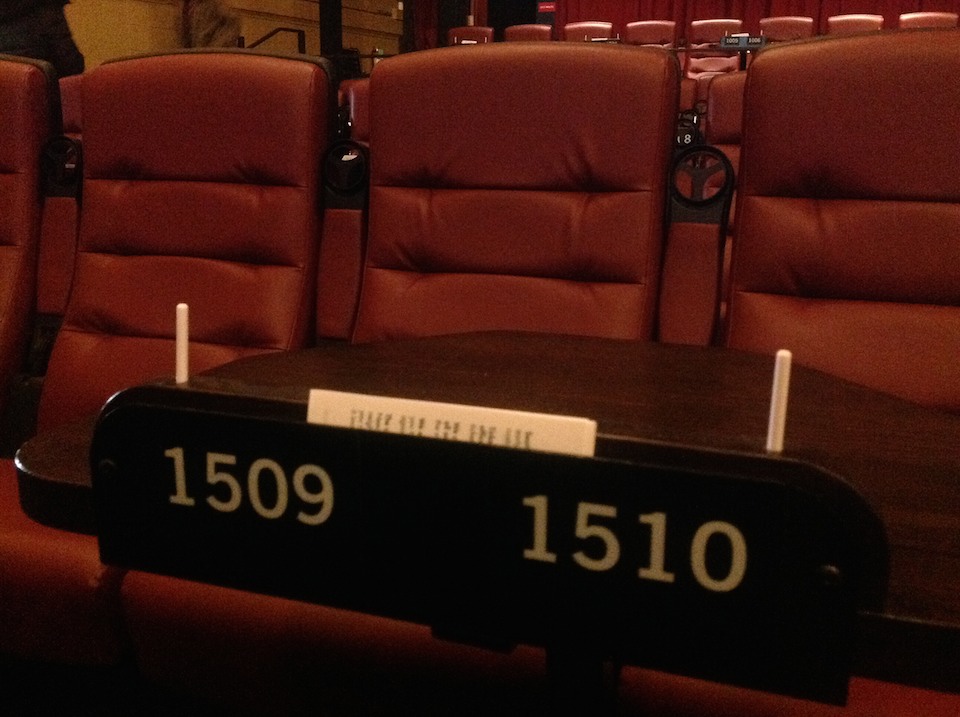 If the New Mission is a success, League said he'd consider opening another location within city limits. "We'll have to see how this one does and how it performs, so it's 100 percent contingent on that. But there's lots of other neighborhoods," he said. "This theater services this neighborhood and the BART line, but it's a congested city, so if you're coming over from the Sunset, it's not that easy to get over here," he acknowledged.
Alamo Drafthouse San Francisco marks its grand opening on Thursday with screenings of Star Wars Episode VII: The Force Awakens, but a soft opening is already underway, with Straight Outta Compton and Love Actually currently playing. Visit the theater's Facebook page for more information, or call 415-549-5959.