Geppetto Delicatessen & Catering (658 Vallejo St.) has re-opened after a hiatus of roughly a year, and is once again selling Italian sandwiches, a small selection of produce and imported dry goods. 
Giovanni Zocca, chef and general manager of adjacent Trattoria Pinocchio (get it?), is running the cozy shop, which also has a bistro table out front for sitting and noshing. Sandwiches are $12.95–$13.95, and meat, cheese and olives are available to go, as well as fresh onions, tomatoes, lemons and the like. A selection of dried pasta and canned goods round things out.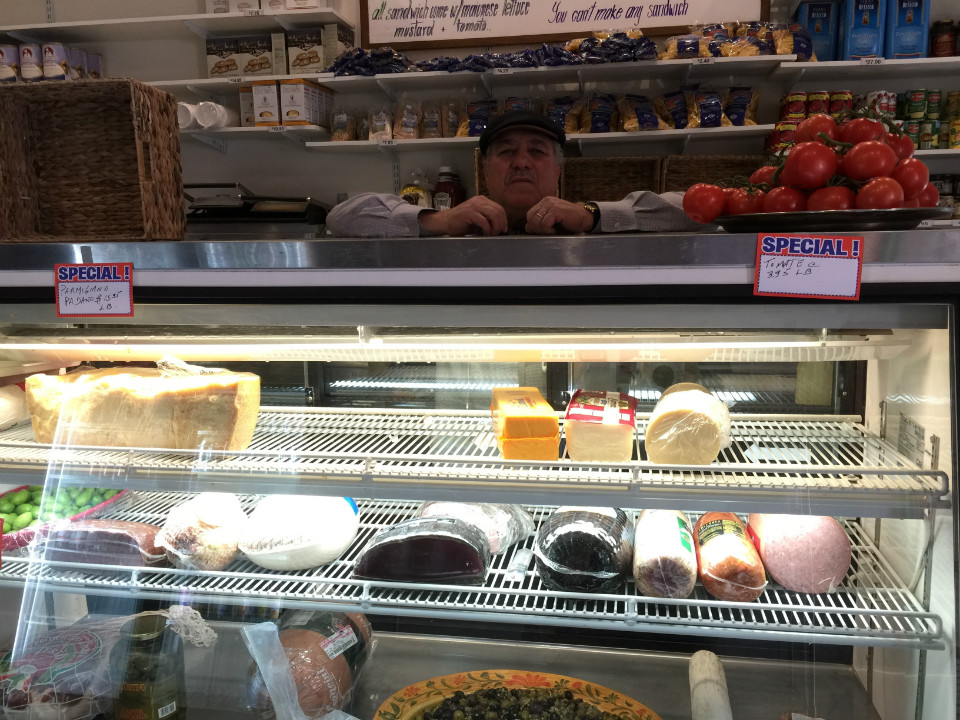 Hours for now are 11am–5pm, but Zocca said he'll expand them both earlier and later, as soon as he can find help. "I'm looking for employees," he told us. 
While it was closed, the space was used for storage and food preparation, which earned complaints from neighbors as a code violation. (We reported on it in an article on North Beach vacancies.)
Geppetto is one in a growing group of neighborhood shops with Italian ingredients to take home for cooking dinner. The second location of Mama's expects to open a Lil' Mama's community market inside its new home at 627 Vallejo St. next year, and Flora Gaspar of Da Flora is opening an Italian-themed retail shop, Rialto Mercado, at 705 Columbus Ave. Water2Table will also include a small market in its upcoming fish restaurant next year. 
The new projects will join existing favorites Little City Market, The Italian Homemade Company and Molinari Delicatessen.