After opening at 419 Haight St. nearly three years ago, clothing and art shop Zerofriends will permanently close this Sunday, December 20th.
Tipster Dan Jackson first alerted us to the closure: 
Looks like Zero Friends is closing on the 20th :( @haighteration pic.twitter.com/EITeoofweq

— Dan Jackson (@DanJackson415) December 12, 2015
Zerofriends first appeared in the neighborhood in 2010 as a two-month pop-up shop at 248 Fillmore St. In early 2013, co-founders Alex Pardee and Darren Scott opened the store as a brick-and-mortar at 419 Haight St. At the time, Zerofriends had a second store in Oakland; that location closed last year.
The store is also notable for being one of the few daytime businesses on the 400 block of Haight, which gets less foot traffic than blocks west of Fillmore.

Scott says he and artist Pardee are closing Zerofriends "for a lot of reasons" and have no plans to open up another store. Pardee, according to Scott, is leaving to "do his own thing for a while," and the brand will soon shift its focus to online sales.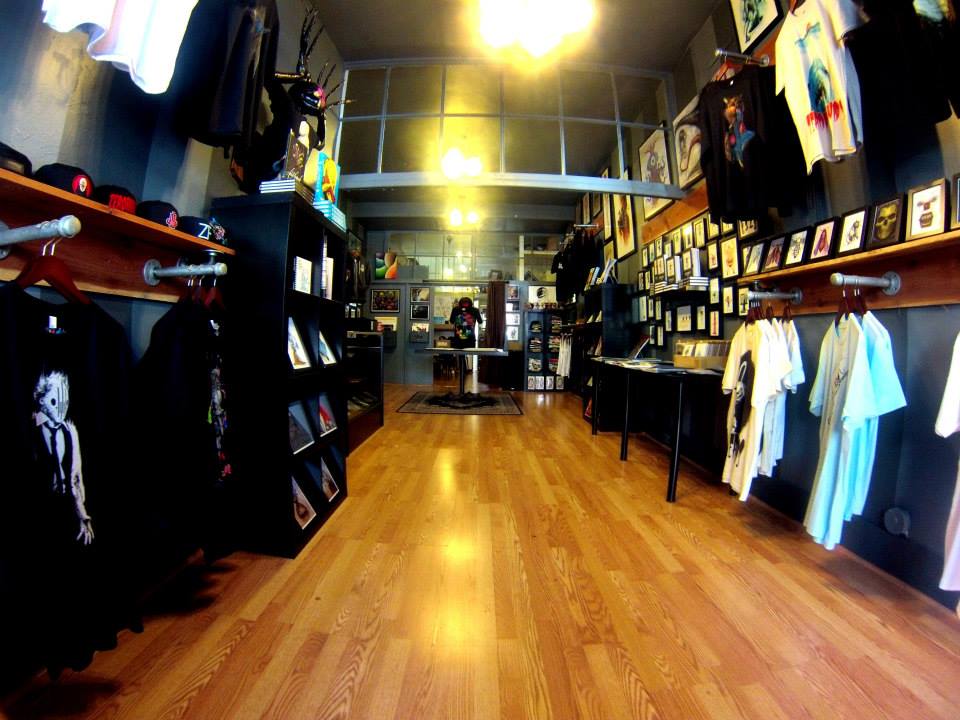 Photo: Zerofriends/Facebook
"We loved being in the Lower Haight. It feels like a local place," Scott said. "The neighborhood really fit our brand well."
As advertised, everything at Zerofriends will be 25-50 percent off until the store closes at 6pm on Sunday night.