Fiddler's Green, a Fisherman's Wharf institution for nearly a quarter of a century, threw its fans for a loop when owner Birute Cassidy announced in October that the bar would close on Halloween. But after a couple of months of quiet, the Green is set to rise again at 1333 Columbus Ave., according to the building's landlord, Alex Kam Ho Lau.
Lau has filed for a liquor license under the name Fiddler's Green of San Francisco. He told us a new company, made up of Irish owners, is taking over, and he'll be a small shareholder. He applied for the license himself because it'll take a while to transition it from the former owner; eventually, it will be passed to the new company.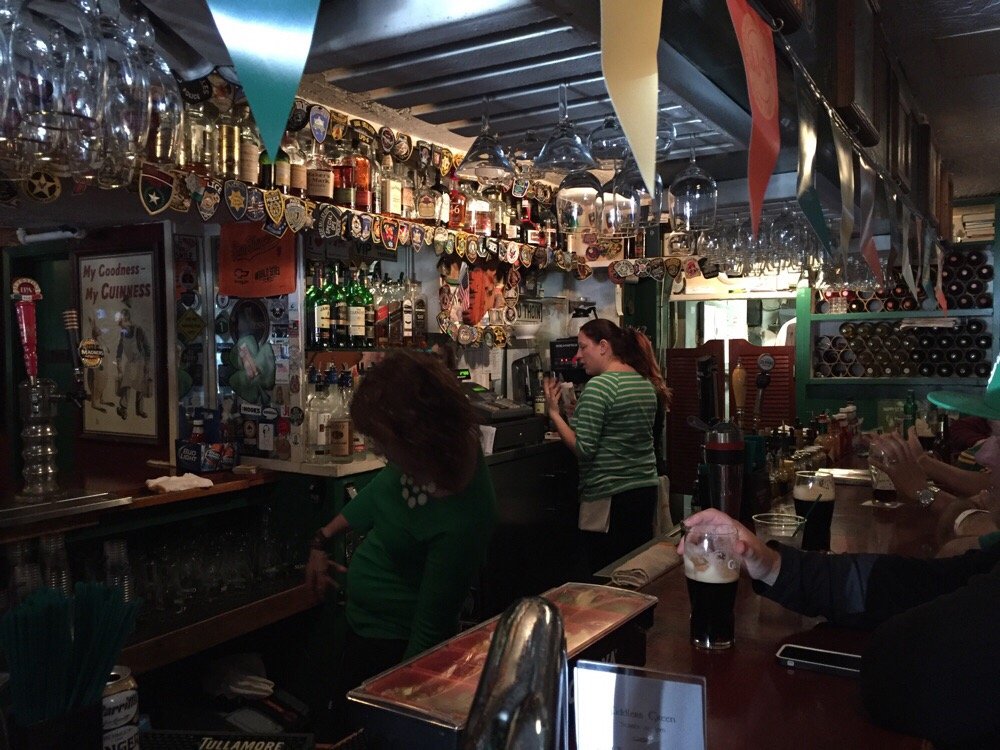 Photo: Suzanne W./Yelp

Back in October, Cassidy told us she was closing Fiddler's Green because the owner was selling the property, and the building's future was unsure. But Lau, who has owned the building for nearly 30 years, says that he had no plans to sell, and that Cassidy gave up the business because her health was not good and she wanted to retire.

The bar/restaurant is undergoing a complete remodel, Lau said, with hopes of re-opening before the biggest day of the year for an Irish pub: St. Patrick's Day. "They'll rebuild everything new," he said. "When you come in again, everything will be new."
He said he's "99 percent sure" the new bar will keep the name Fiddler's Green, but there's still a chance the new owners (whom he declined to name) may change it. We'll keep you posted on an official opening date.