The street-level commercial space at Oak and Octavia has been empty since the Avalon Hayes Valley apartment complex completed construction in late 2014. (If the sky-high rents for the apartments above are any indicator, the 4,000-square-foot space likely sat on the market because of a hefty price tag.) But a restaurant and microbrewery has finally snapped it up—and may open its doors as early as September. 
Jeff Handy, who owns both Oola in SoMa and Local Kitchen and Wine Merchant in Rincon Hill, is heading up the unnamed project, which will have an extensive house-brewed beer offering, with up to 20 beers on tap. Last year, he partnered with upstart microbrewery Method Brewing to open a Rincon Hill brewery and restaurant; that project was set to arrive in August, but still has yet to open. It's unclear if Method is involved in the brewing side of this new project. 
Renderings of the space weren't available, but a floor plan showed a large, open dining room adjacent to an open kitchen, and a back room for private dining. The brewing operation will be housed in the back, with six fermenters.
The large windows at the front of the building will open up to the street, offering an indoor/outdoor dining experience. An outdoor seating area will fill the space at the Octavia entrance of Avalon.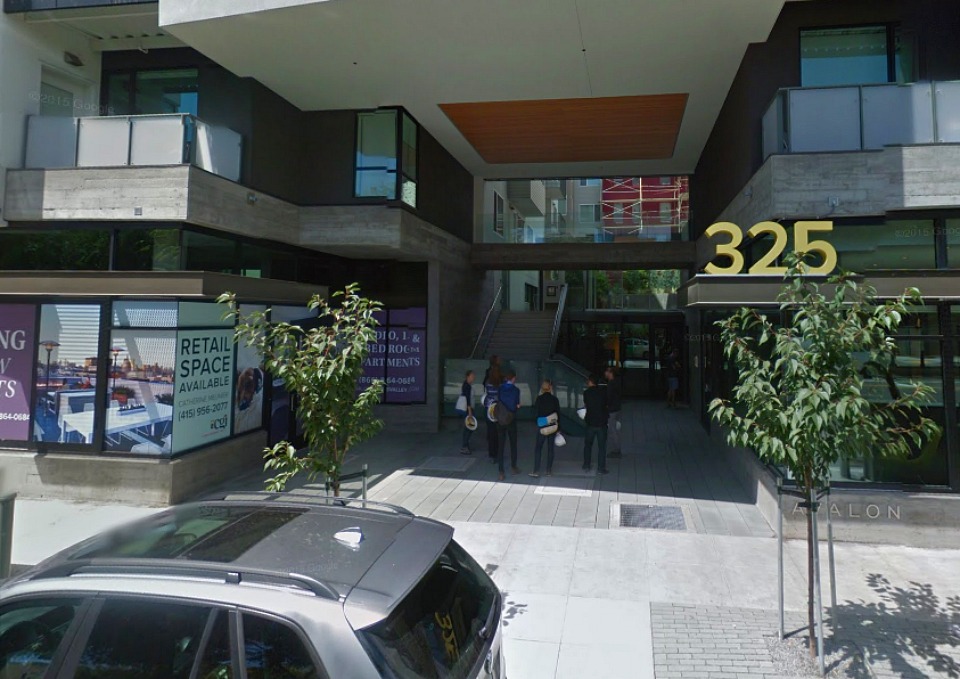 The entrance to Avalon, part of which will be an outdoor patio with seating for the restaurant. (Photo: Google)
Handy told us that the menu is still under wraps, but that it won't be like either of his other ventures, which are inspired by French and Italian cuisine. It's definitely going to be casual, he said. "We want this to be the kind of place people come to three times a week."
Since the building is brand-new, Handy says the construction turnaround should be quick—he estimates nine months, putting a possible opening in mid-September. We'll keep you updated as a menu, name, and renderings for the space come to light.