It's been a few months since Philz Coffee moved from its cozy 4023 18th St. space to a larger location at 549 Castro St. Now, we've learned that the space will rise again as a coffee outpost, this time from Noe Valley standby Bernie's Coffee. 
Owner Bernadette "Bernie" Melvin confirmed the expansion, which will be her third cafe. In addition to Noe Valley, she has a location in the FiDi's Crocker Galleria.
Melvin, an SF native who lives near the 18th Street location, says the opportunity was unexpected, but that she's "extremely excited" for the new shop. She's already moving quickly towards opening: having gotten the keys to the space on Jan. 1st, she's looking to open no later than the end of next week.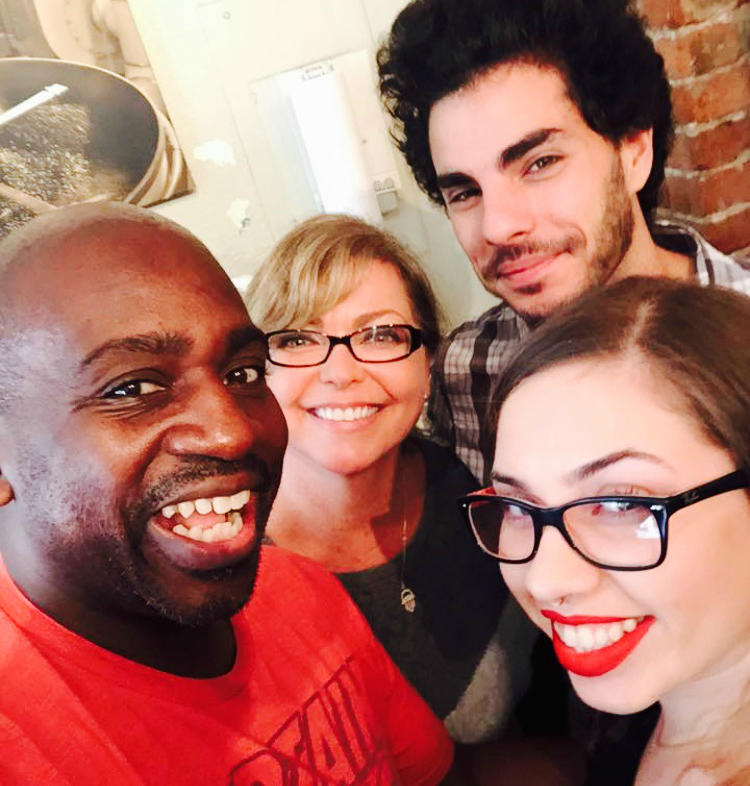 Melvin (center left) with the Castro location's staff. (Photo: via Bernadette Melvin)
Bernie's serves coffee from roaster Arnold Spinelli, who mentored Melvin after his company was acquired by Tully's in 1998. (Melvin worked for Tully's from 1998 to 2007, before opening Bernie's on 24th.) The new shop will source food from local vendors, with morning pastries and cookies from Raison D'Etre, and empanadas and quiche from Nucha Empanadas.
As an area resident, Melvin says she knows there's "a lot of competition" in the neighborhood coffee space. But she hopes that Bernie's loyal customer base, friendly staff and focus on building relationships will make the new addition a welcome one.
"We just want to be an addition, and not take anything away from what everyone else is doing," she said. "We want to be a part of the community."