Over the past five months, Franklin Street Japanese restaurant Nojo has closed, reopened, and then closed again. But now it looks to be back for good, with new ownership and a new menu. Rebranding itself as Nojo Ramen Tavern, the restaurant's fare has transitioned from an izakaya-style menu of small plates to a focus on ramen, the noodle soup that's undergoing a boom in the Bay Area right now. 
Chef/owner Greg Dunmore sold Nojo to Japanese restaurant conglomerate AP Company last year, marking the company's first foray into the U.S. restaurant scene. Though Dunmore briefly reopened Nojo in October with the same menu, it closed again by the end of November, and AP Company has officially taken over the kitchen. (Dunmore has left cooking for the time being, to focus on his Japanese food importing business.)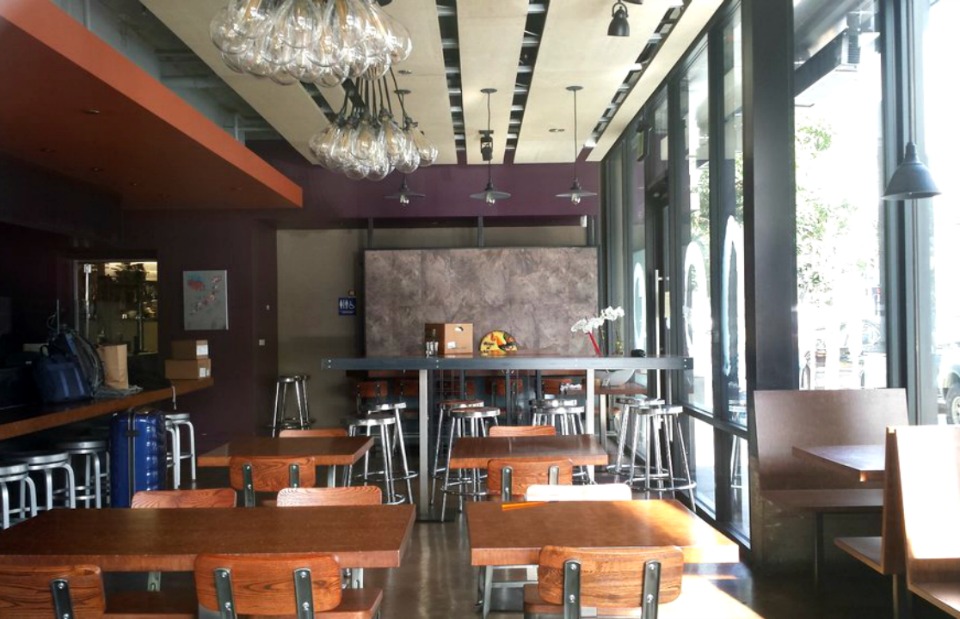 The restaurant's design is largely unchanged. (Photo: Albertino M./Yelp)

Both inside and out, Nojo appears largely unchanged—the same sign hangs over the door, and the interior is modern and casual, with counter seating, tables and booths. 
What has changed significantly, however, is the menu. A few traditional appetizers are available, such as gyoza, tofu and avocado salad, and cucumber with spicy miso. But ramen is really Nojo's new speciality.
Instead of the traditional pork-based tonkotsu broth, Nojo is focusing on chicken—a meat which isn't commonly found in ramen throughout the Bay Area. The menu offers five different types of chicken ramen, all made with a chicken paitan broth. The basic Chicken Paitan Ramen ($15) contains fluffy chicken tsukune meatballs, daikon sprouts, bamboo shoots, scallions, ginger and yuzu.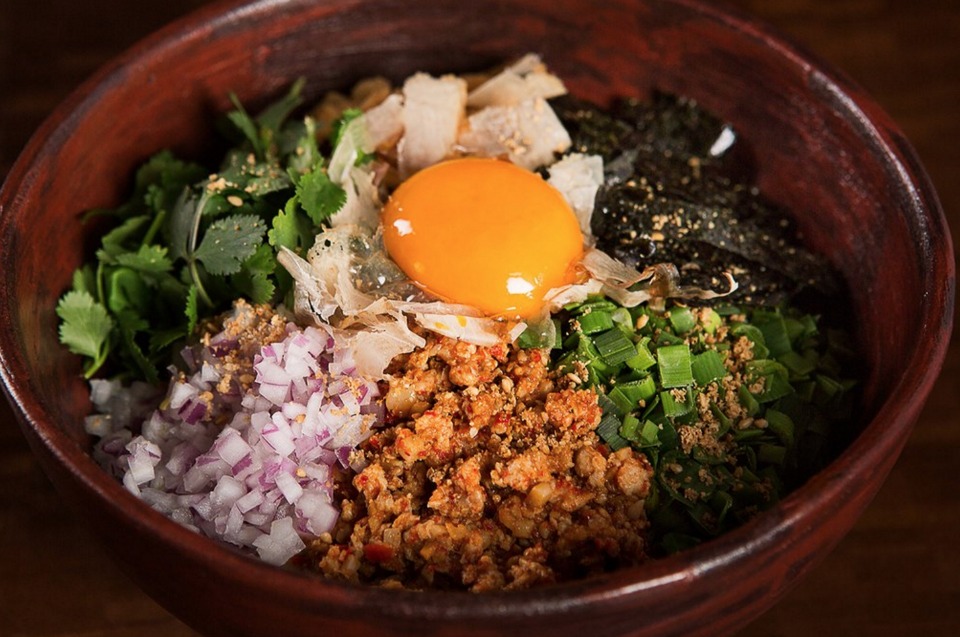 The spicy chicken soboro tossed noodle ramen, $16.
As with most ramen joints, there are plenty of toppings that can be added on for an extra fee, like a slow-braised whole chicken leg, soft-boiled dashi eggs, grana padano cheese, or fresh cilantro. 
Once again, Nojo's drink selection takes up a full page of its menu, with three beers on tap and four by the bottle. A full wine selection is accompanied by more traditional sake and soju options. 
Nojo's new hours are 5pm-11pm Wednesday-Saturday, and 11am-7pm on Sundays. The restaurant is closed on Mondays and Tuesdays.