This spring, North Beach's Washington Square Park is set to receive one of 100 new Drink Tap stations, a combination of water fountain and bottle-filling station that's currently being installed in locations around San Francisco.
The Friends of Washington Square have been working with the Recreation and Parks Department and the Public Utilities Commission to replace the existing drinking fountain in the park, which Friends member Ken Maley describes as "really old and malfunctioning."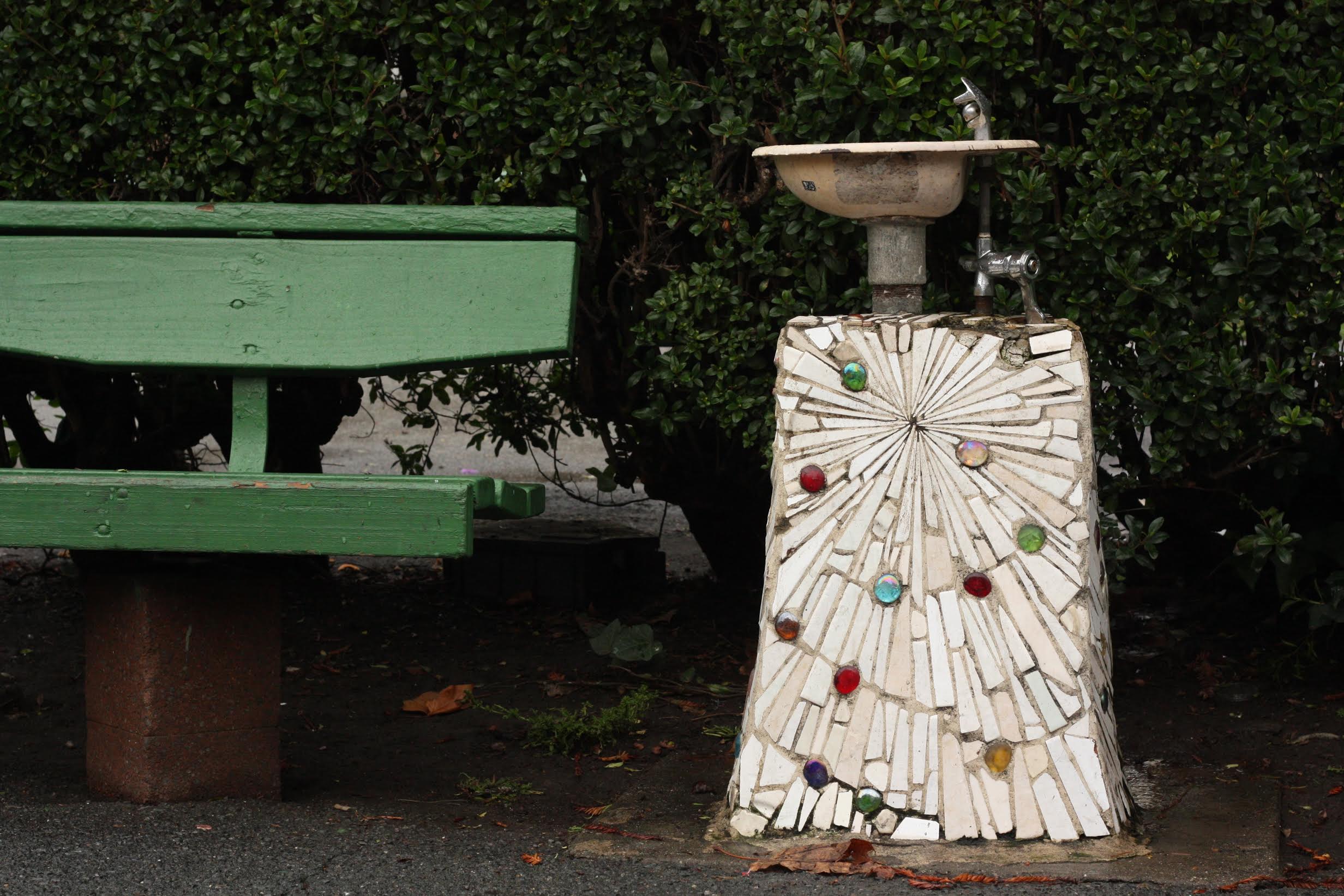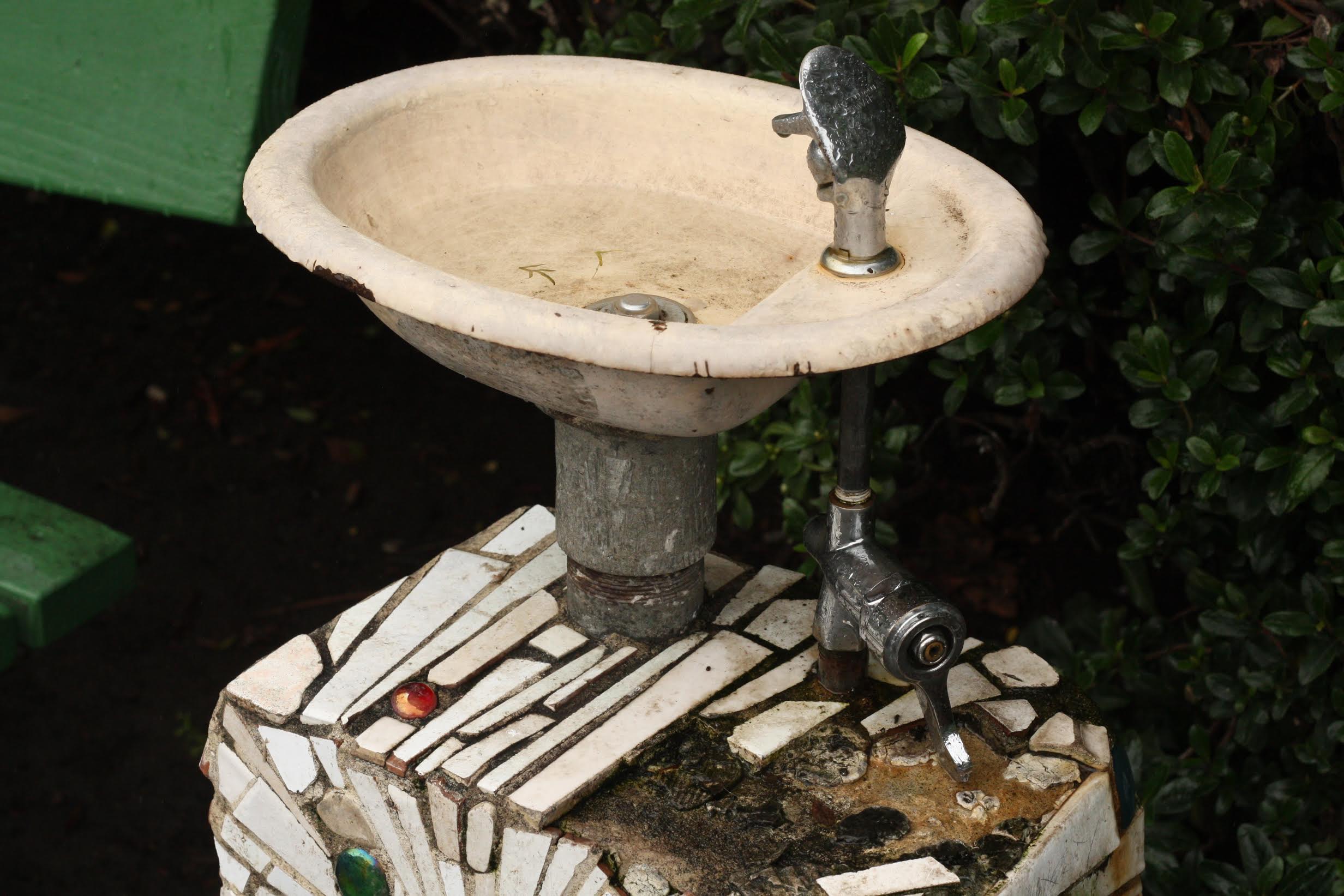 The current Washington Square Park fountain.
Sarah Madland, director of policy and public affairs for San Francisco Recreation and Parks, says that the new water station in Washington Square is one of 100 planned across the city, as part of a multi-year project to encourage hydration in public spaces. It will include something for everyone: "a bubbler for people, a bottle spigot for filling bottles, and a filler for dog bowls." 
"By installing publicly accessible Drink Tap stations throughout San Francisco, we can provide free, delicious Hetch Hetchy tap water as an healthy drink alternative," said District 1 Supervisor Eric Mar. 
Long an opponent of sugary drinks and bottled water, Mar backed the so-called soda tax in 2014, as well as legislation that bans the use of city funds to purchase sodas and other sugar-sweetened beverages for city departments. With the installation of Drink Tap stations, Mar says that San Francisco is one step closer to having what he calls "the fountain of youth."
According to Tyrone Jue, Director of Communications for the SFPUC, 69 of the 100 new stations have already been installed; below is SFPUC's map of existing water stations, as well as stations in the works.
The SFPUC has said it's aligning installation of Drink Tap stations with other capital improvements, such as water-main replacement along Clement Street. Alison Anja Kastama, regional communications liaison for the SFPUC, added that schools' Drink Tap installations are sometimes done alongside planned renovations or via a multi-site construction contract, to maximize cost savings.

"We are looking at where there is work already happening to decide where to install a bottle-filling station," Kastama said. "We are also looking at areas where there's already an existing fountain, to try and be more efficient with our money."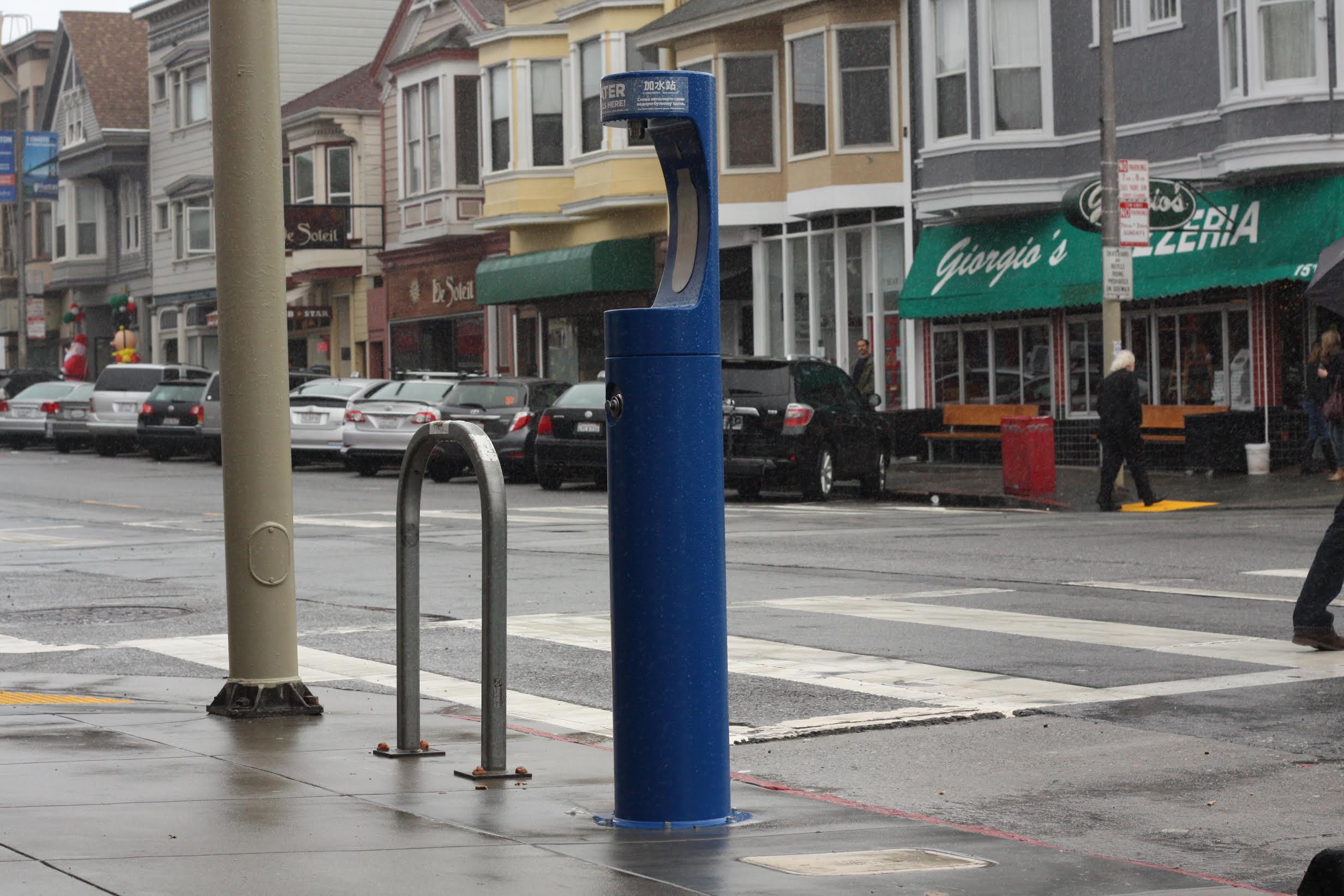 A new Drink Tap station at 3rd Ave. and Clement St. in the Richmond.
Much of the funding for installing the 100 Drink Tap fountains has come from water, sewer and power bills paid to the SFPUC by its customers, also known as "ratepayer funds" or "add back funds."
The exact cost to install Washington Square's Drink Tap is not yet known, but according to Kastama, the cost for the first round of Drink Tap installations was $452,000. In the most recent budget cycle, $243,000 in add-back funds has been allocated to 20 additional school sites, and $200,000 in add-back funds will go to publicly accessible sites, such as the fountain on Clement Street and 3rd Avenue in the Richmond. 
Mar plans to hold a future hearing to decide the budget for maintenance of the new filling stations, but the maintenance work itself will be the responsibility of the agency that installs each fountain. (For example, Rec and Park will maintain the Washington Square station, and San Francisco Public Works will maintain the one on Clement Street.)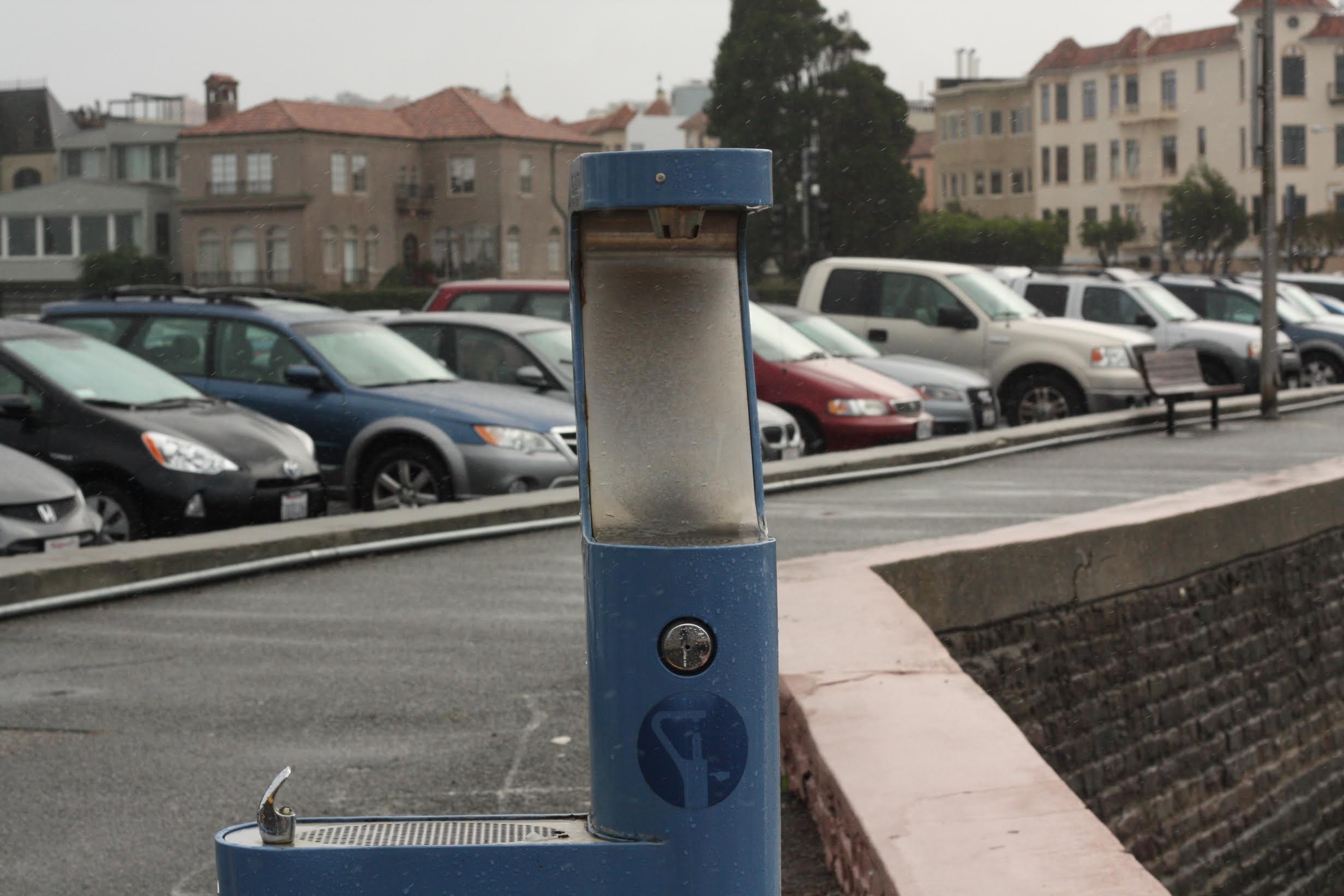 A station at Marina Green Park, on Marina Boulevard.
To coincide with the installation of Washington Square's new Drink Tap station this spring, Maley said the Friends are hoping to install a bronze memorial plaque adjacent to it. The plaque, funded by private contributions, would commemorate Herb Kosovitz, one of the group's founding members, who died in 2014. 
"The size of the plaque has not been determined yet, but I hope that Rec and Park will support us to put both the fountain and the plaque in at the same time," Maley said.
The remaining 31 Drink Tap stations, including the one at Washington Square, are scheduled to be installed by the end of 2016, according to Mar. "I will push to install the remaining Drink Tap stations in public places, so San Franciscans have access to healthy choices wherever they are," Mar said.
More stations might be on the horizon, too. "100 is barely scratching the surface; we should have a vision for more," Mar said. "When new developments happen, there will be a discussion about installing new fountains."