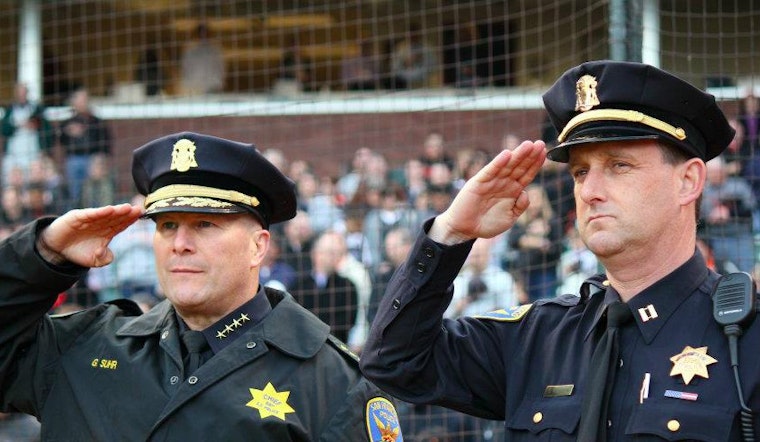 Published on February 12, 2016
After three years, Greg McEachern will be resigning from the role of captain at SFPD Northern Station. He made the announcement today in an email to constituents. 
McEachern has been promoted to Commander. Starting tomorrow, February 13th, he will begin overseeing the Investigations Division of SFPD. 

"It is with bittersweet emotions that I announce I will be leaving as the Commanding Officer of Northern Station," McEachern wrote. "For the past three-plus years, I've had the opportunity to work with some of the most amazing, engaged, and thoughtful community members, who not only embraced me as the Captain of Northern Station, but also worked collaboratively with our department and my officers to make the Northern District one of the most enjoyable and safest districts in the city."
"While I look forward to the new challenge in my career, it is very bittersweet to be leaving the most enjoyable assignment I've had during my career with the SFPD," he added.
In an interview with Hoodline last summer, McEachern told us that he's spent 25 years in the SFPD. It's a family tradition—his father was in the police force, as was his brother. His son is now a cop as well. "We all love this city and want to be part of it," he told us.
Northern Station covers a vast swath of San Francisco, including Divisadero, Alamo Square, Western Addition, Civic Center, Fillmore, Japantown, Hayes Valley and the Marina. (The district's bounds shifted slightly in last year's citywide redistricting, gaining Divisadero and losing Duboce Triangle.)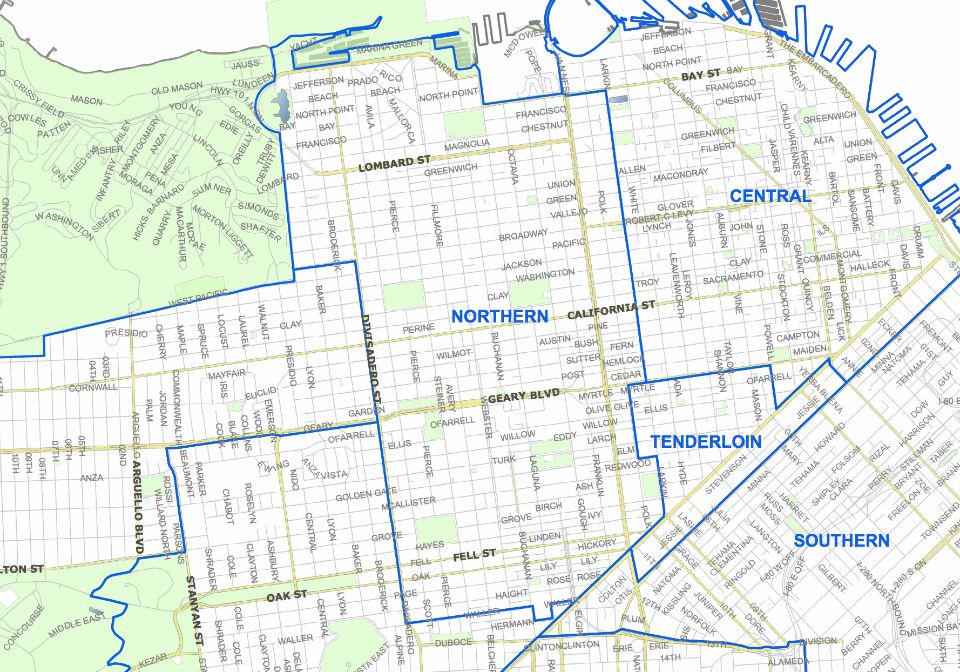 The current Northern Station boundaries. (Image: SFPD)
The Northern district offers a variety of policing challenges. It features tourist hot spots like the Palace of Fine Arts and Alamo Square Park, where car break-ins are rampant. The housing projects of the Western Addition see their fair share of mayhem, including a shooting last year. And the Marina and Polk Street are destination spots for nightlife, leading to the occasional riot or drunken disturbance. 
A new captain has not yet been selected to lead Northern Station. When McEachern departs on February 13th, Lieutenant Jennifer Jackson will take on the role of Acting Captain until a replacement is found.