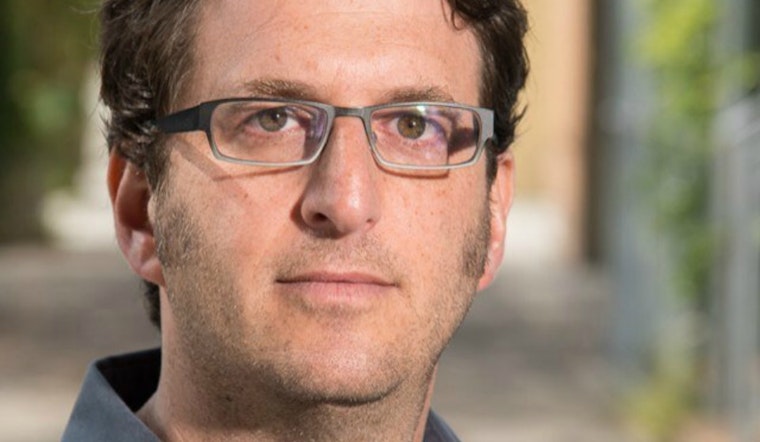 Published on February 04, 2016
Attorney Dean Preston announced his candidacy for District 5 Supervisor this morning, in an email sent to the neighborhood group Affordable Divis. 
"We are taking [Affordable Divis'] community-driven model throughout District 5, and creating an infrastructure of neighborhood coalitions that know how to organize and make change," he wrote. "And as we build this network of activated neighbors, we will spread the word about my campaign for District 5 Supervisor."
Preston will be campaigning for the D5 seat against incumbent London Breed, who is also the president of the Board of Supervisors. She has held the seat since 2013, and has already told us she will be running for a second term.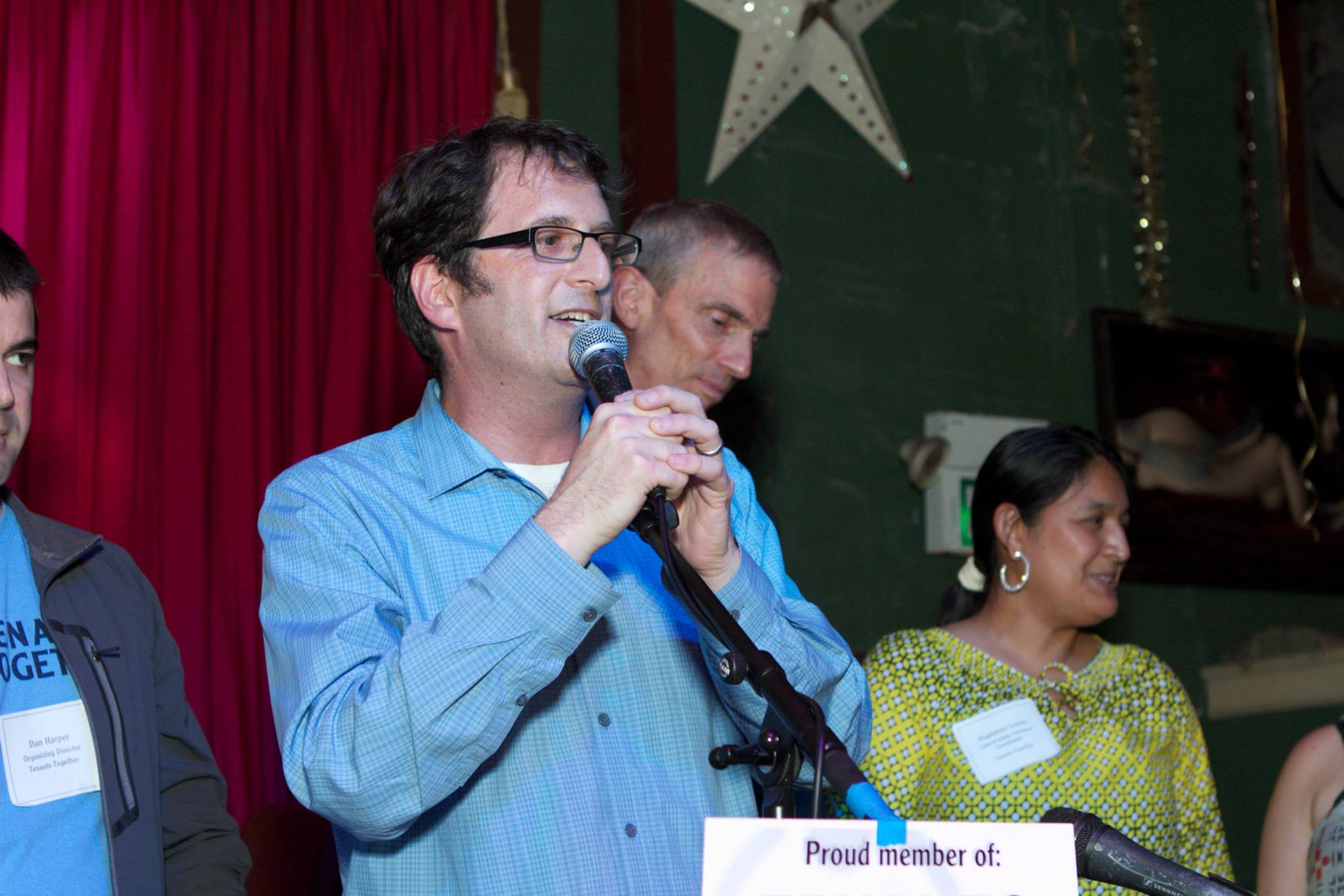 Preston, center, at a Tenants Together event. (Photo: James Lilley)
Preston has been a longtime resident of the Alamo Square area, and previously served on the board of the Alamo Square Neighborhood Association. In the early 2000s, he worked with neighborhood residents to oppose franchises of Domino's Pizza and Burger King that planned to move onto the corridor.

He has also worked extensively on issues surrounding tenants' rights in San Francisco, both in his role as executive director of Tenants Together, California's statewide organization for renters' rights, and as a community organizer. 
Last year, Preston launched Tenant Rights Bootcamp, a traveling information session that held presentations in different neighborhoods throughout District 5. The goal of the bootcamp is "to empower renters to stand up to speculators and prevent displacement."
Most recently, Preston's work has focused on proposed developments in the Divisadero neighborhood. He founded Affordable Divis last year as a response to two large, mostly-market-rate housing projects that are being planned for the corridor. The group's multiple community meetings resulted in a Community Plan, which he intends to espouse both throughout his campaign, and if elected, through his political career as well.  
Supervisor London Breed (at podium) will be Preston's opponent in the D5 election. (Photo: London Breed/Facebook)
His opponent, Supervisor Breed, is currently in the process of creating her own comprehensive blueprint for affordable housing in District 5, alongside her former aide Vallie Brown. 
For those interested in joining Preston's campaign, he's hosting an organizing meeting on Monday, February 8th at 6:30pm, at Club Waziema (543 Divisadero St).
We'll be covering the D5 Supervisor campaign closely, so stay tuned for more updates.