An LGBT-friendly children's book reading planned for the Castro location of Books, Inc. this weekend has been threatened with a picket line from the notoriously hateful Westboro Baptist Church, which objects to the book's message of acceptance. 
The reading is for Square Zair Pair, a Kickstarter-funded new book by Advocate entertainment editor Jase Peeples that celebrates the diversity of couples in a community. It's scheduled for this Saturday, Feb. 6th, at 11am. The widely-reviled Westboro protesters, who are notorious for their offensive signage, have tweeted that they hope to bring their anti-gay message to the Castro.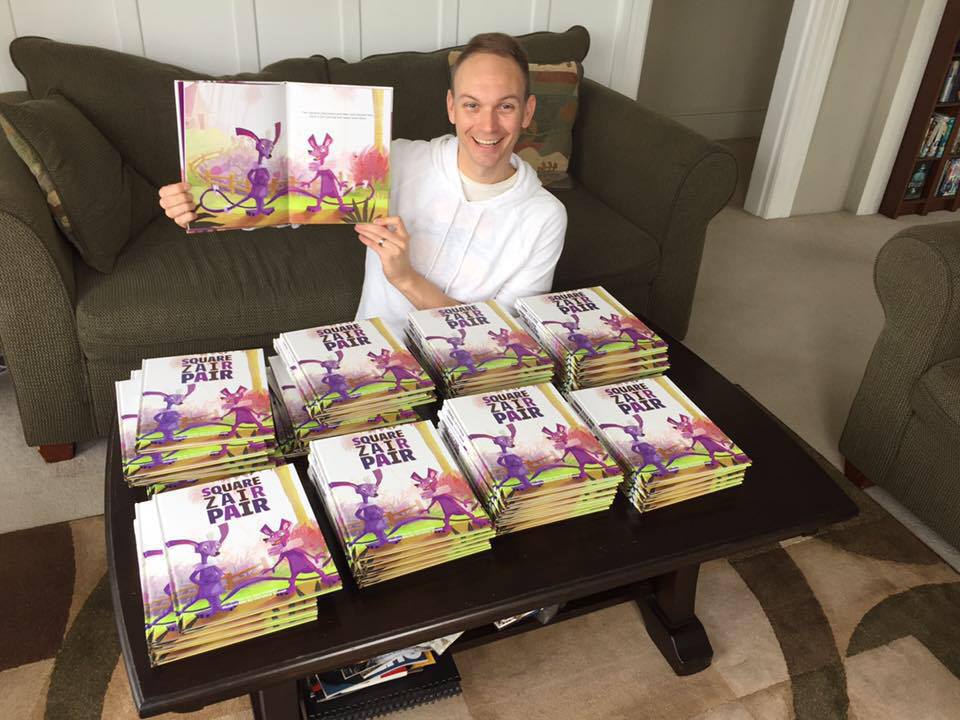 Jase Peeples with his book. (Photo: Facebook)
"They have a very longstanding history of threatening people and not showing up," Peeples told us. Either way, he sees the threat as an opportunity to highlight the themes that his book seeks to champion, especially for children who might be attending the reading. So he's gone ahead and assembled a counter-protest.
Peeples says his goal for the counter-protest is to be visible and share an overwhelming message of support. "I think this is an excellent time to really highlight what the book is about, which is promoting diversity and embracing our differences," he said. The planned counter-rally will show that "[Westboro's] hatred has caused a group of people to come together and promote a message that's all about love."
Books Inc. Castro. (Photo: Steven Bracco/Hoodline)
It's unclear if Westboro's Twitter threats will translate to pickets on Saturday morning, but the group will allegedly be in town—it has also announced plans to set up at Levi's Stadium for Sunday's Super Bowl, where it will set to work protesting idolatry.
"When you live in a bubble like the Castro, it's very easy to forget how hateful a lot of people still are towards the LGBT community," Peeples said. Even in a neighborhood that feels like a safe haven, "it's important to stand up and be visible."