The Lower Haight has seen a lot of business changes in the past three months. Merch closed for a retrofit, and D-Structure and Rickybobby closed for good. Raijin Sushi is now Hot Zushi, with a new menu and management. Three Ravens opened up, and we discovered that the Homeless Youth Alliance will be moving in. 
But despite the hustle and bustle, there are still a number of Lower Haight storefronts that are empty—many of which have been that way for a while. We took a walk down the street this morning, and this is what we found.
400 Haight St.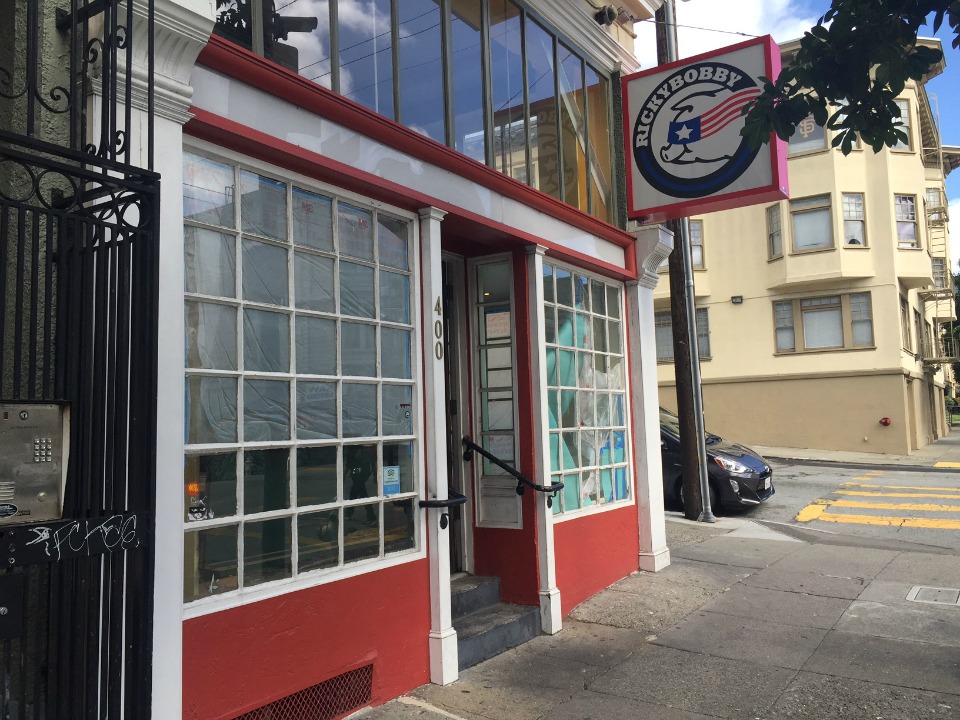 It's been almost three weeks since Rickybobby served their last plate of fries, and although construction has begun in the space, we still don't have any information regarding a new tenant. (If you do, send us a tip!)
473 Haight St.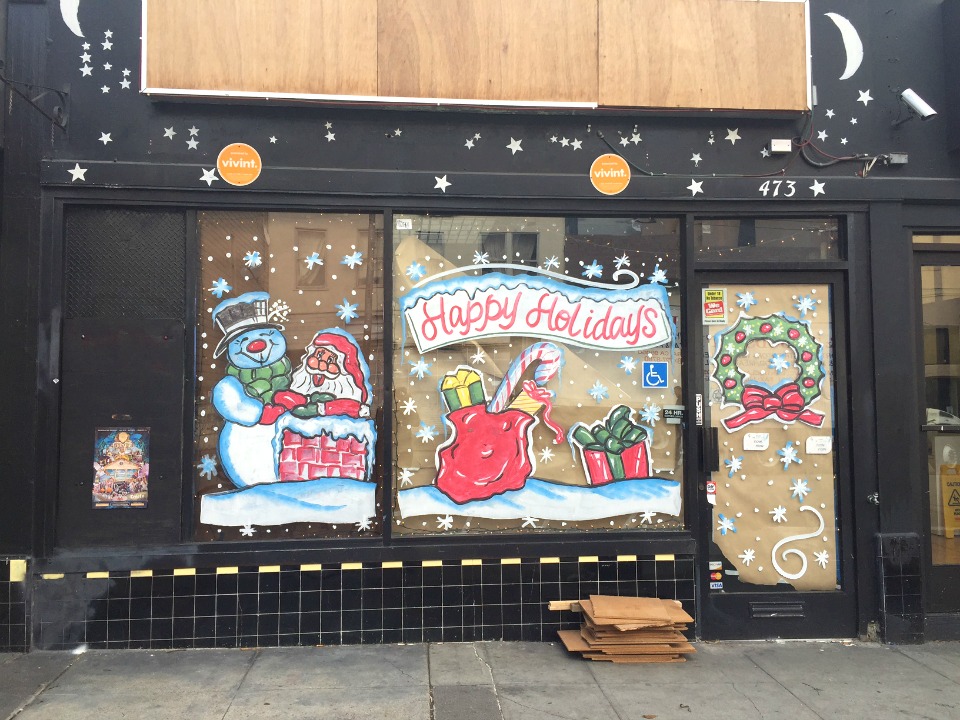 Last we heard, SoMa medical marijuana dispensary Sparc was hosting community outreach meetings in the hopes of opening a second location in the former Good Fellows space. The dispensary is currently working its way through the Department of Public Health and Planning Department.
With no opening date announced, the space is looking a little out of date, thanks to the Christmas decorations still painted in the windows.
478 Haight St.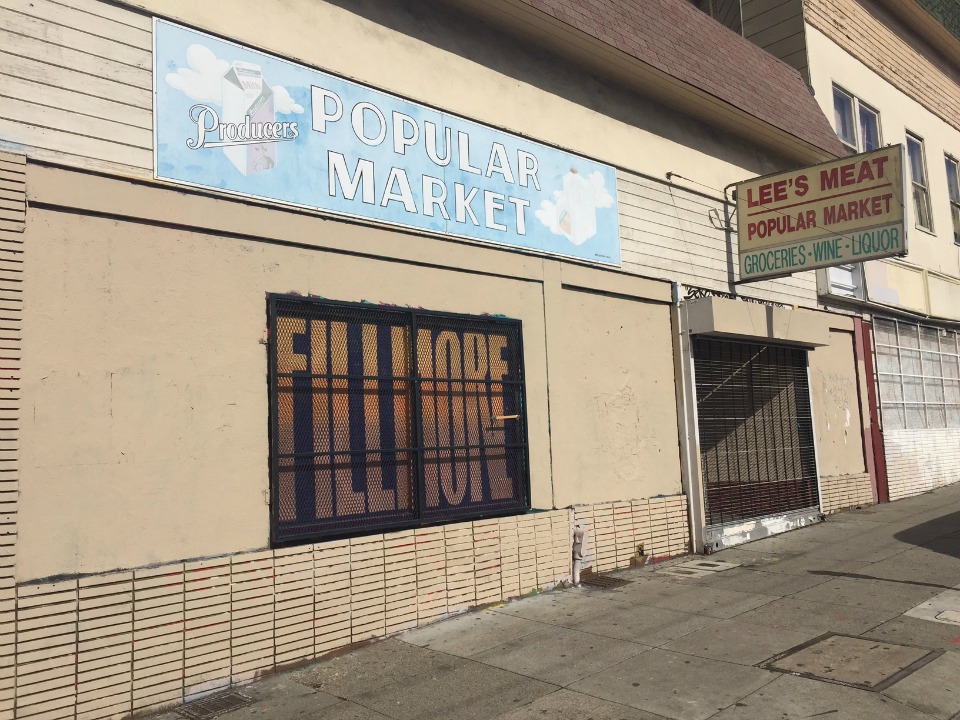 Lee's Popular Market has been slated for demolition for years, to be replaced by a four-story, mixed-use building with an elder care center on the top three floors. A PPA was filed with the city last March, but the project has yet to break ground.
520 Haight St.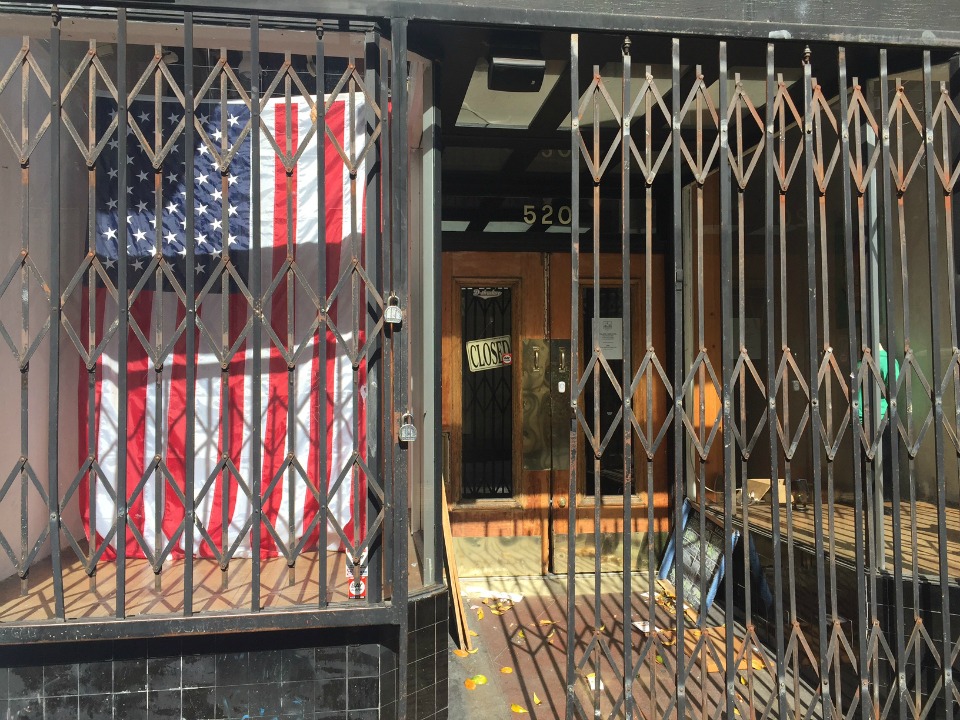 D-Structure (formerly DSF) closed just a few weeks ago, and not much has happened with the space since then. The large storefront offers ample light and high ceilings, but its large square footage, retail zoning, and newly raised rent may make it a tough sell. 
663 Haight St.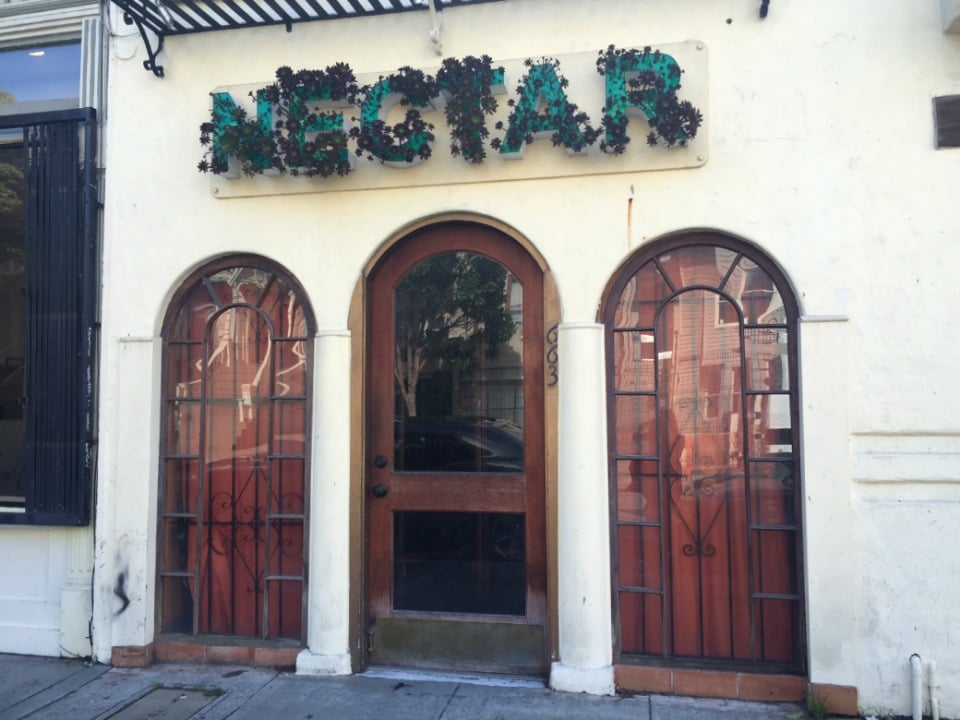 Nectar closed a year and a half ago, and no new tenant has been announced. The cafe had tables at the front, a rear atrium and a lovely back patio for its customers. Nectar's Facebook page now lists the cafe as "a private cultural events space, available for rent," so there's a good chance it won't reopen for a new tenant for a long while. 
678 Haight St.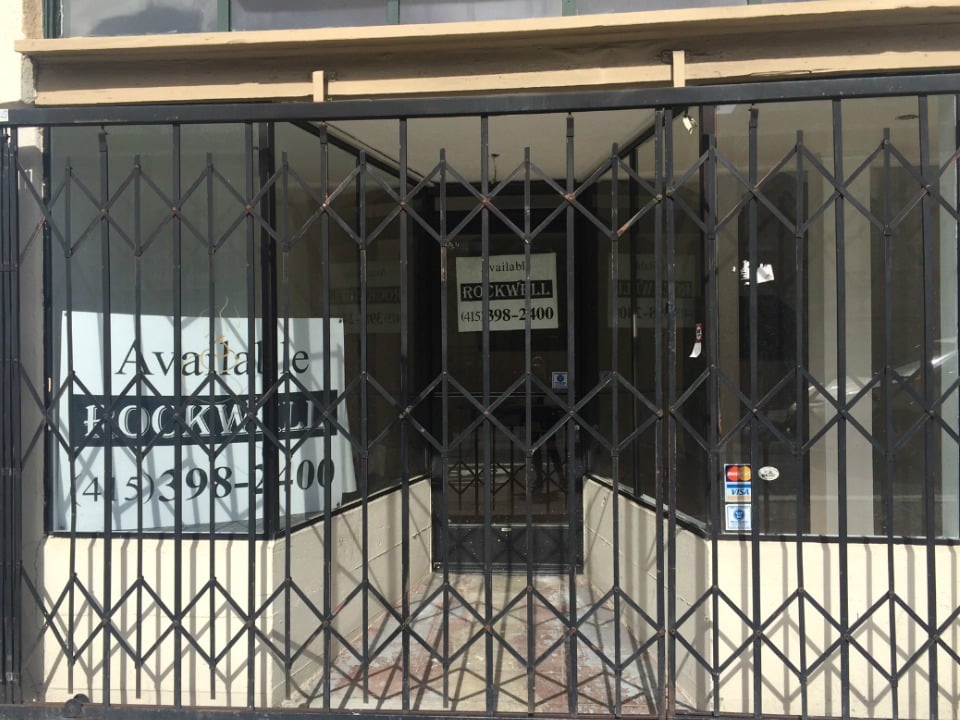 678 Haight used to be home to Cove (formerly Xapno) before it moved across the street in January of last year. The bright, sunny storefront has had realtor signs in the windows for months, but it doesn't appear anyone's taken the bait. 
776 Haight St.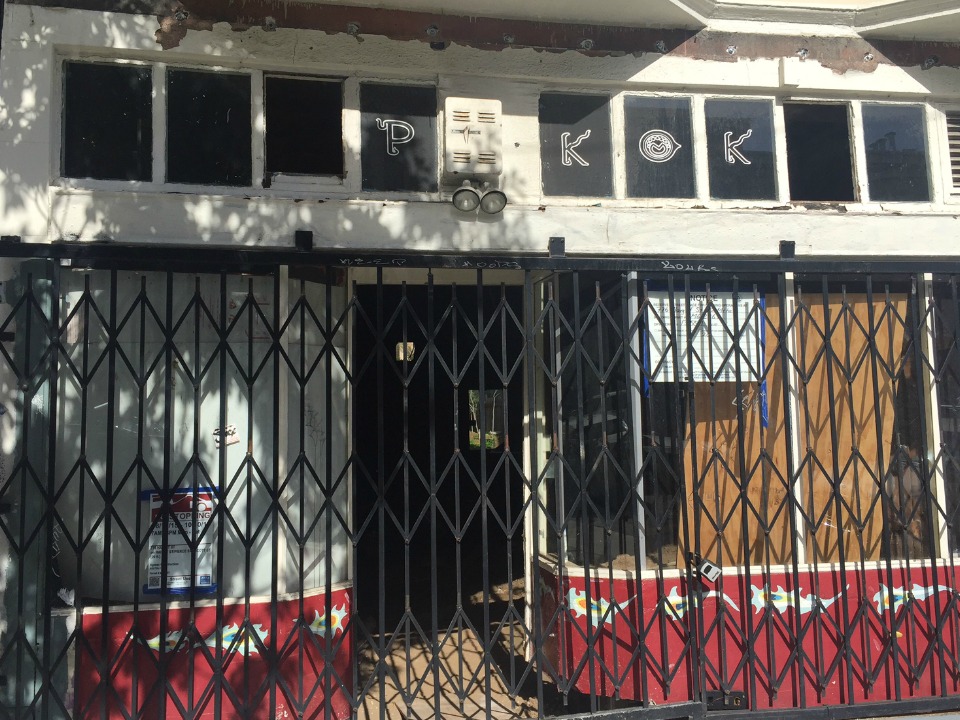 The former location of P-KOK Eden has sat empty since the boutique departed in 2014. There's been some work on the site, but it's been hit-or-miss: at the moment, the space still has a dirt floor, and the walls don't seem to quite reach the ground. 
791 Haight St.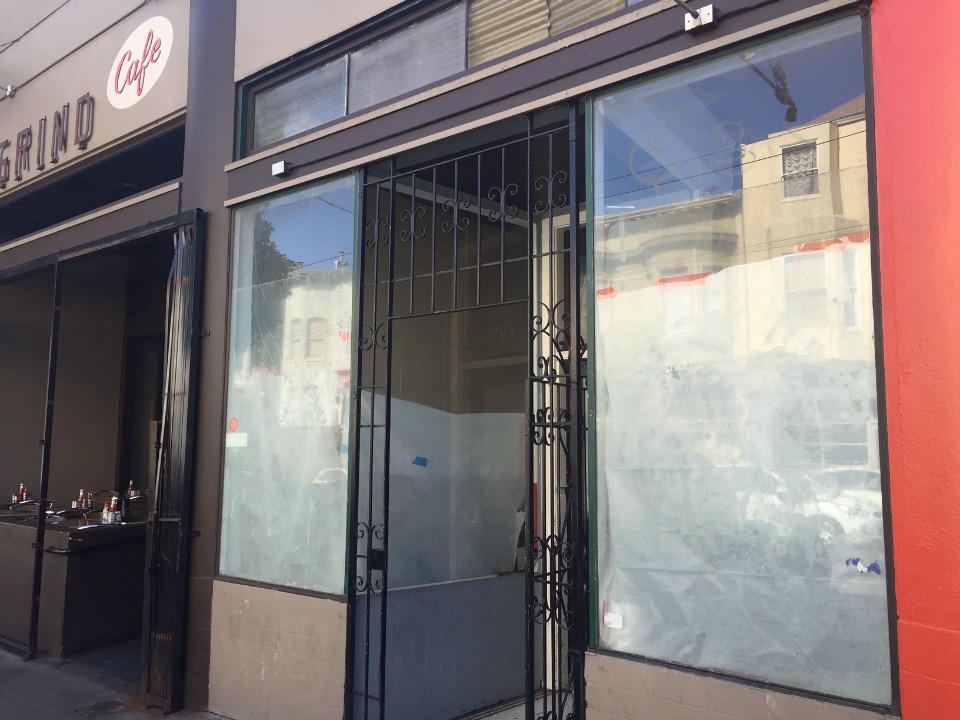 Another former P-KOK location has stood empty across the street since May of 2011, with no tenant in sight. In August of 2013, we wrote that the spot was slated to become a restaurant (later we learned it was to be an expansion of The Grind), but the project never happened. 
What would you like to see move into some of these empty storefronts? What is Lower Haight missing? Let us know in the comments.