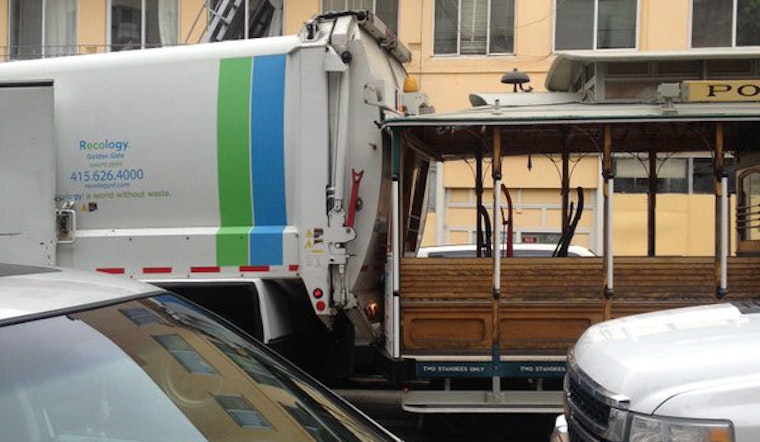 Published on March 09, 2016
Tipster LMTLS San Francisco alerted us this morning to the collision of a Powell-Mason line cable car and a Recology truck at Jackson and Mason streets in Nob Hill.
Cable car accident @ Jackson&Mason. Hope everyone is alright! #BREAKING @sfchronicle @HoodlineSF pic.twitter.com/AxpUzj6gqh

— LMTLS San Francisco (@LMTLS_SF) March 9, 2016
We also spied this tweet by Ivy Something:
Another wet foggy morning on Mason St. I look out my window & what do I see? The Little #CableCar That Could(n't). pic.twitter.com/n0SjtXZwhr

— Ivy Something (@ivysomething) March 9, 2016
SFMTA tweeted this morning to say that the inbound California cable car line also was down and being serviced by shuttle buses. We reached out for more information and were told the Powell-Hyde and Powell-Mason lines are being serviced by motor coaches, but there is no word yet on any injuries. We'll keep you posted if we hear more.
ATTN: IB California Cable Car Line down. Bus shuttles en route to service the line.

— SFMTA (@sfmta_muni) March 9, 2016
Update, 3/9:
SFMTA reports there were four injury claims following the collision, but no one was transported for medical care.