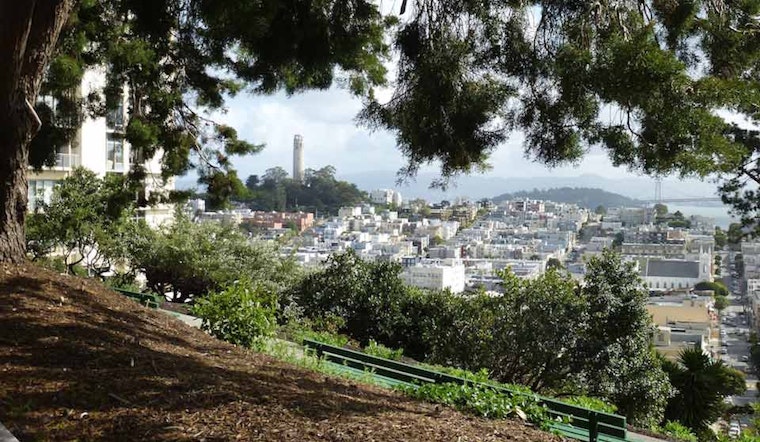 Published on March 12, 2016
On the east side of Russian Hill, Vallejo Street abruptly dead-ends in a swath of green. This welcome interruption is Ina Coolbrith Park, enticing the intrepid city explorer to scale its stairs and terraced pathways, with promises of rewards at the top.
Perched on the steep incline between Taylor and Mason streets, locals know this park offers some of the best views in the city, but you have to work for them.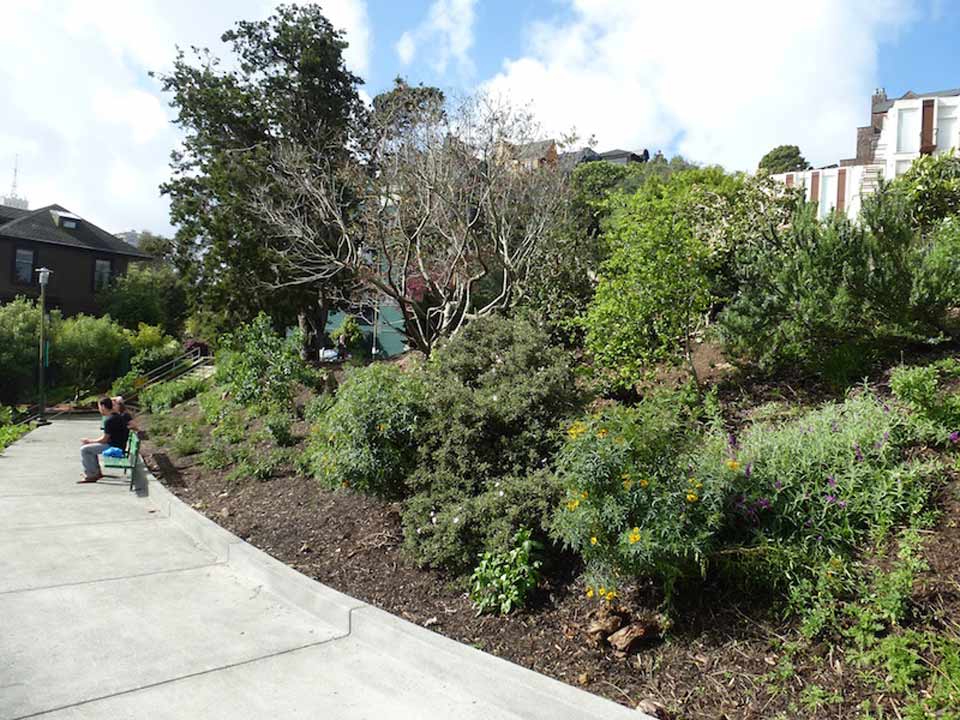 Photo: Laura Thompson/Hoodline

The paved trails zig-zag up the hill, with benches placed in strategic spots to maximize vistas. Looking out over Chinatown and the Financial District, the Bay Bridge, Coit Tower and the Transamerica Pyramid appear within arm's reach. From the "Poet's Corner," Alcatraz and Angel Island loom to the north.
If you're lucky, you'll time your visit with the Telegraph Hill parrots, often heard chattering in the trees.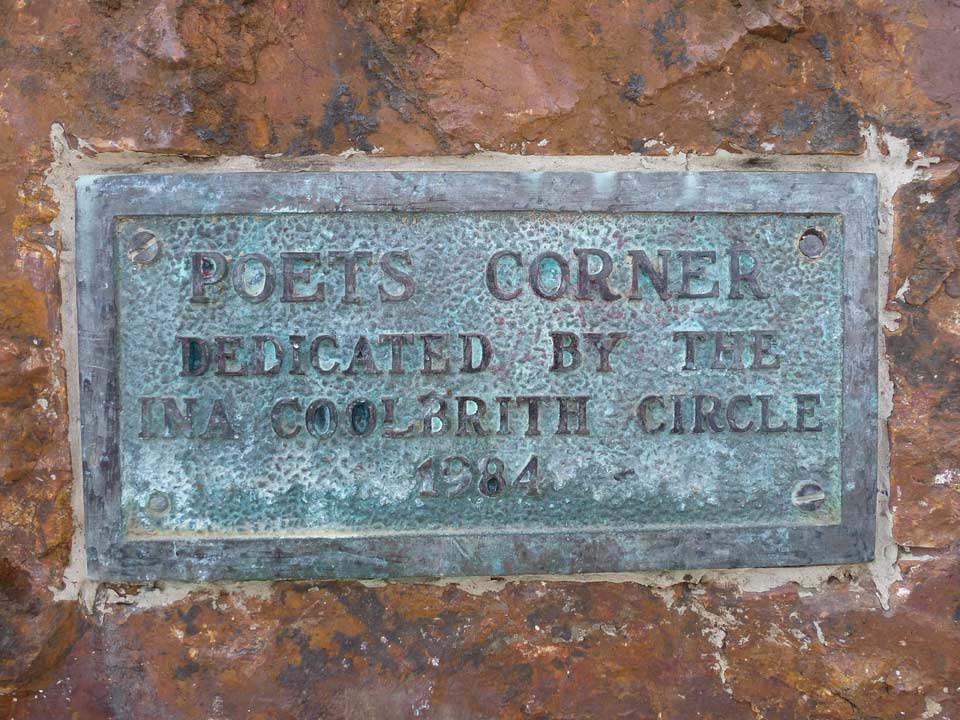 Photo: Laura Thompson/Hoodline

Ina Coolbrith (1841-1928) was an American poet and a prominent figure in the early San Francisco literary scene. In 1915, she was named California's first poet laureate. She associated with the likes of Bret Harte, Mark Twain, John Muir and Joaquin Miller and was a mentor to Jack London and Isadora Duncan.
Recognizing March as "Women's History Month," this park is one of more than 11 parks and playgrounds in San Francisco named after women.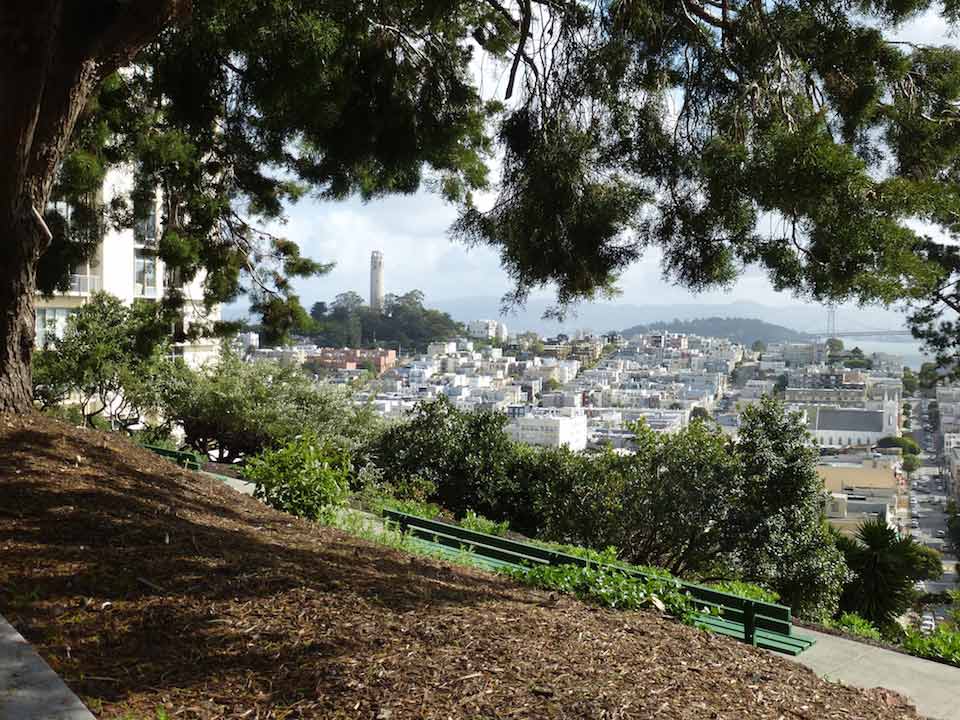 Photo: Laura Thompson/Hoodline

While strolling through the park, consider these words from our celebrated local poet, an excerpt from her poem San Francisco: April 18, 1906:
I saw thy barren hills against the skies,
I saw them topped with minaret and spire;
Wall upon wall thy myriad mansions rise,
Fair City of my love and desire.
To learn more about the history of Russian Hill's summit, self-guided walking tours are posted on the Russian Hill Neighbors website.
Getting There: To reach the park, you must walk up no matter what direction you come from, so be prepared for a workout. To help out, the Powell-Mason Cable Car will take you to Mason and Vallejo, the 41 and 45 buses stop at Union and Taylor, and the 10 and 12 buses go to Pacific and Taylor. The closest parking is on Taylor Street. The trails accessed off Taylor Street are wheelchair accessible.