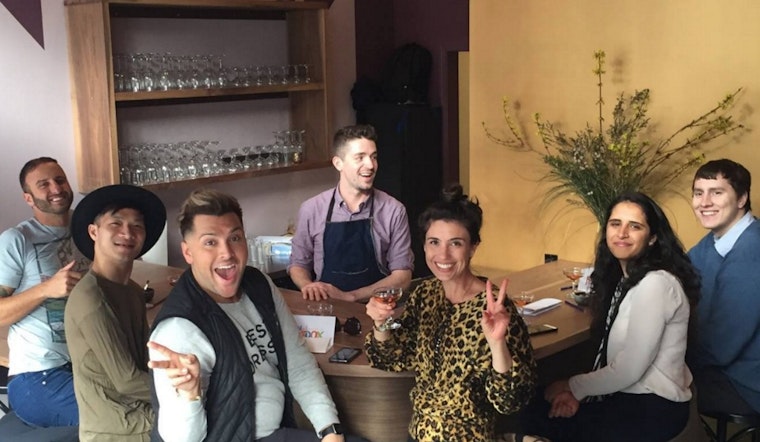 Published on March 04, 2016
Indian Paradox, an Indian street food restaurant and wine bar, is set to make its debut on Divisadero at 5pm tonight. 
We first wrote about Indian Paradox taking over the former King Foot Sub Space back in August. Since then, owner Kavitha Raghavan has been documenting the process of renovating the space on the restaurant's blog. The former sub shop was completely gutted and rebuilt to include a bar, seating area and kitchen. Although only 500 square feet, the project (and accompanying inspections) took months to complete.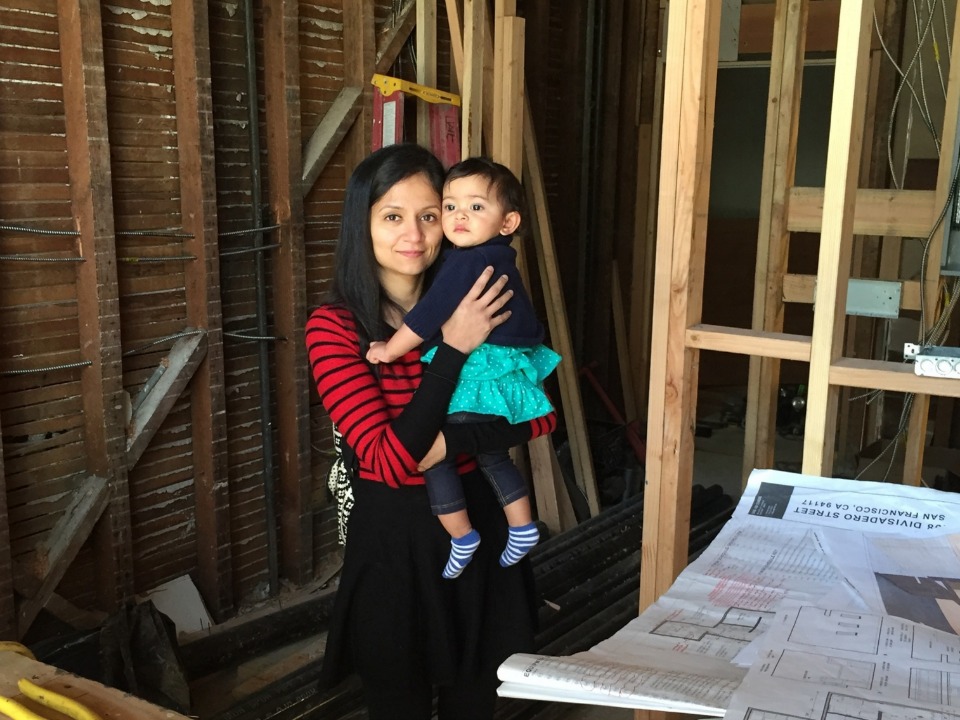 Owner Kavitha Raghavan (Photo: Indian Paradox)
Raghavan was raised in the Tamil Nadu state in southern India, but moved to the U.S. to pursue a degree in electrical engineering. Here, she discovered a love of wine.
"What began as fun trips to the wine country and exotic food and wine pairing experiences in the great city of San Francisco slowly transformed in to something more deep and passionate than just a fun hobby," she wrote on her site. Now a Certified Sommelier, Raghavan hopes to bring her love of wine and food pairings to Divisadero Street.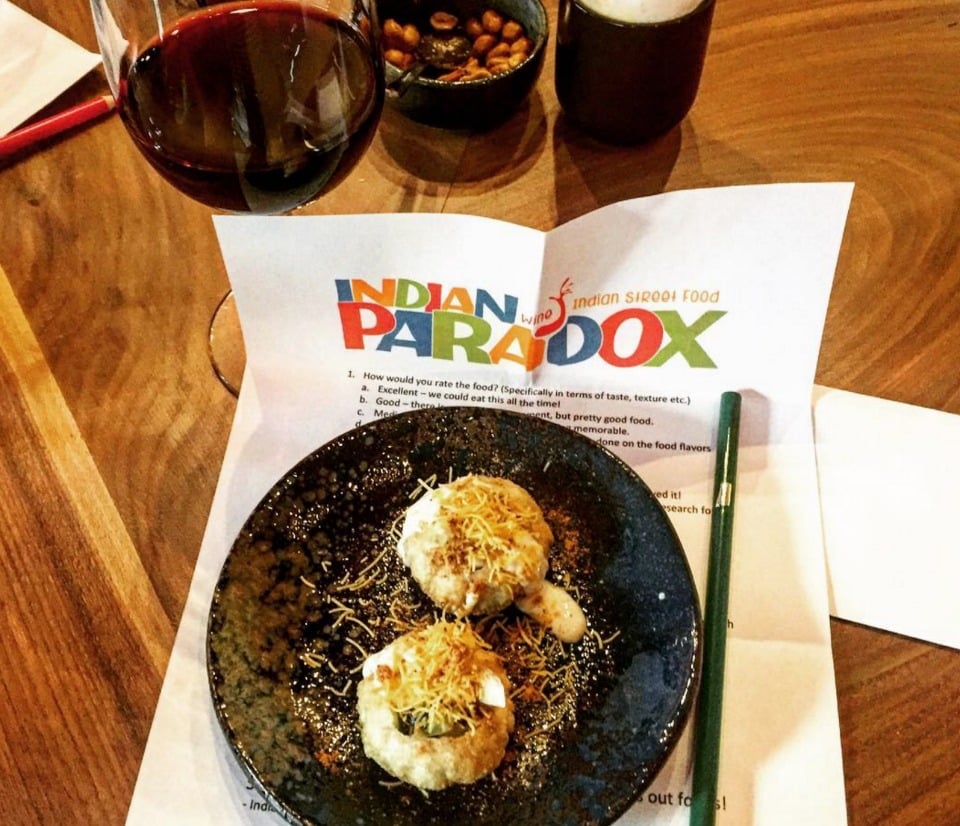 Dahi sev puri, served at the soft opening (Photo: Lucy Cho/Instagram)
The kitchen will be headed up by chef Brendan Darby, whose resume includes a four-month stint at Noma in Copenhagen, and a spot on reality TV show Chopped.
Menu items include small plates to pair with wine, such as sundal (a South Indian chickpea dish) for $8, accompanied by a glass of Toni Arroz Verdil 2014, for $10. Slightly larger dishes on the menu include lamb shish kebobs for $18, matched with a Bodegas Arraez Mala Vida 2013, listed at $10 a glass. 
The name of the restaurant is an homage to both the food and wine on the menu. "Heard about the French Paradox?" writes Raghavan. "Well, this is the Indian Paradox, which (unlike the French Paradox) has none of the complicated hypothesis or the statistical illusion—but only involves the goodness of delicious Indian food, paired with ever more delicious wine!"
Starting this evening, Indian Paradox will be open from 5pm to midnight.