A five-year-old male Chihuahua-Poodle mix named Catfish is missing, and police have issued a photo of a man suspected to have stolen the dog from a store on the 1300 block of Divisadero. 
"The victim was in the store with his dog" on March 11th, according to police, but "after picking up some items, the victim could not find his dog."
According to the SFPD, the victim then went to the store manager, who found video surveillance of a suspect stealing the dog and leaving the store (most likely the Walgreens on Divis & O'Farrell). Below is a picture of the suspect, described as an adult male last seen in a red shirt and camouflage pants.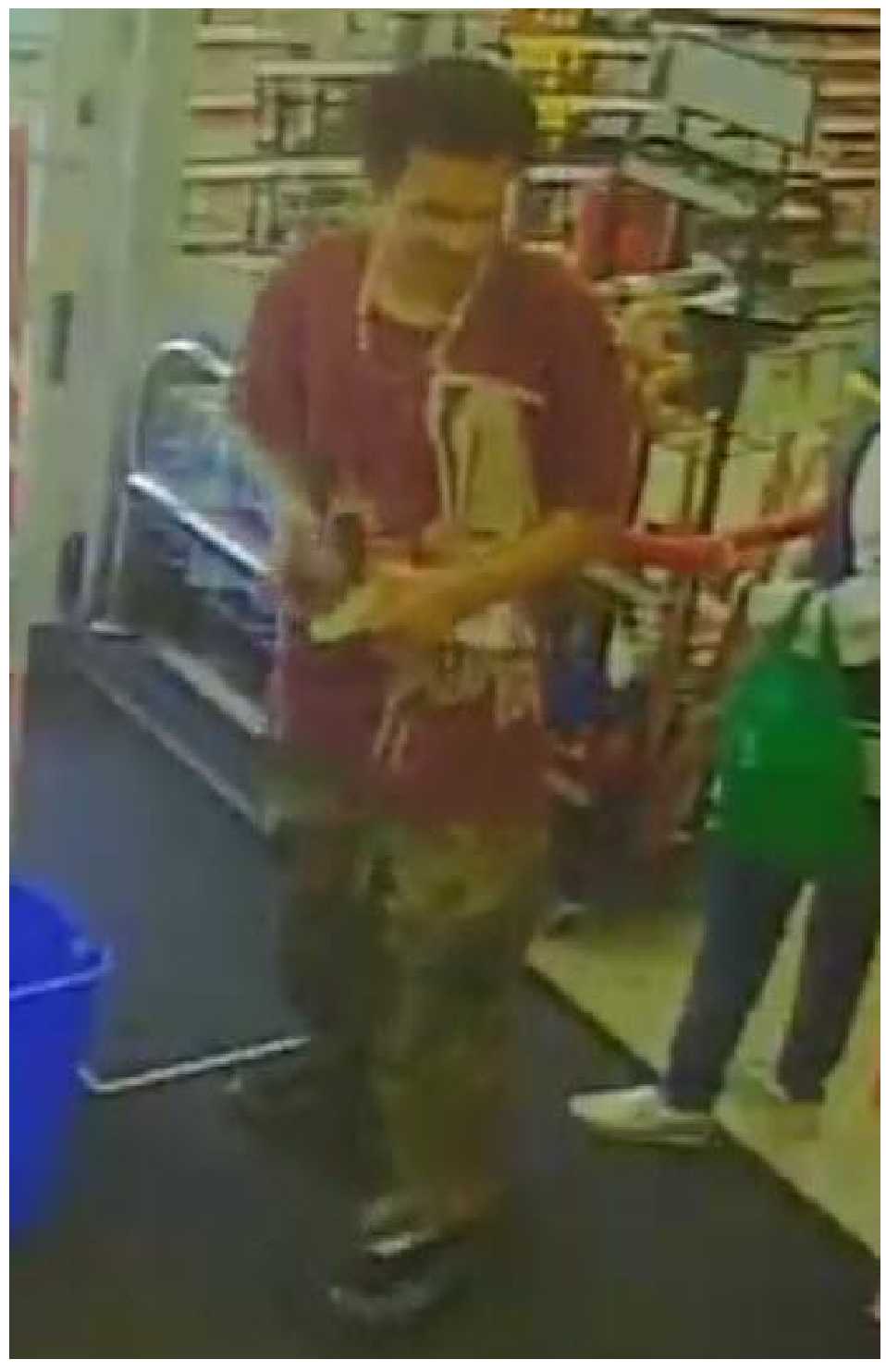 If you have information, please call Northern Station Investigators at (415) 614-3400 or the anonymous tip line at ( 415) 575-4444. Alternatively, you can text your tip to TIP411 with the word "SFPD" at the beginning of the message.