Published on March 13, 2016
Born and bred in Munster, Indiana, music has always been passion for Katie Day, who learned to play the piano at the age of seven, but now has the ability to play at over nine instruments. As a self-managed musician, Katie migrated from Indiana, to Boston, to Nashville, studying music and refining her craft, but it wasn't until she moved to San Francisco's Western Addition in 2010 that her hard work really started to pay off.
We caught up with Day in the neighborhood recently to talk about her process in building her own musical success.
What brought you to San Francisco?
Well, I was in Nashville and loved it, but the South is just a totally different animal. I was writing music there, but it was just oversaturated with songwriters. It was hard for me to stand out. I've always felt like a "West Coast" girl even though I'm from the Midwest. And to be honest, I was in a long-distance relationship for about a year with a dude that was living in San Francisco, so I also moved here for him. And as soon as I got here the relationship fell to pieces, but you know, I was already here so just I moved on with my life.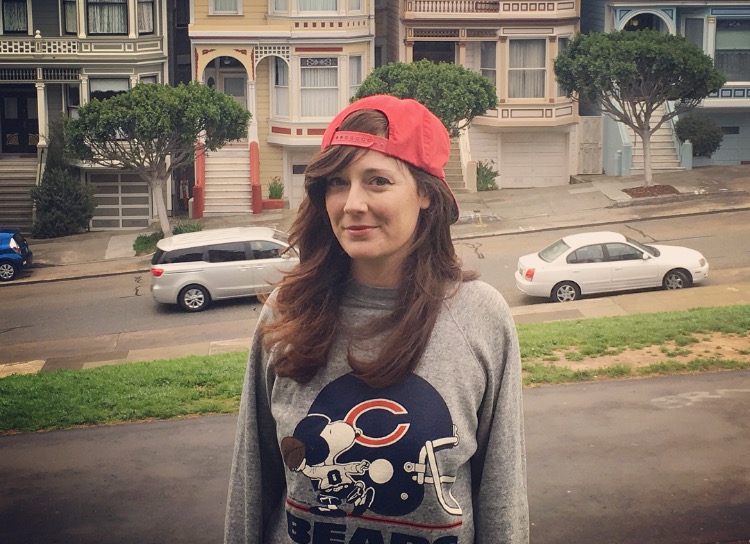 Hanging out in Katie Day's neighborhood/ Photo by Meaghan M. Mitchell
How were you able to get by as a musician in a new city?
I started teaching piano and guitar lessons to youth because I needed to make money. You know, a lot of artists do things like wait tables to stay afloat while they are trying to get established. But teaching is in my blood—both of my parents are teachers and for me it's really fulfilling. Even if I started making a ton of money with my music, I would still hold onto a handful of students.  

What type of music influences you? How would you describe your genre?

Gosh ... My influencers are all across the board because I've gone through so many phases. There was a time when I listened to a lot of Neil Young. I mean, Neil Young is one of my favorite artists. But I'm also into the Beach Boys and the Motown era. I mean, I do like the more recent top 40 pop music. I love Beyonce and I think the new Bieber album is awesome. When I was in college I studied a lot of jazz like Thelonious Monk and Miles Davis.
Really my influencers are all over the place. I try to take a little bit of everything in my music, but big influencers of the music that I'm currently making are M83, Washed Out, Neon Indian—like kinda "chill wavy"—so I mix a little bit of that with like a Taylor Swift style (laughs).
When was your big breakthrough moment in San Francisco with regards to your music?
It was probably around two years ago when one of my good friends Devon, the owner of  D-Structure on Haight Street, told me that he really needed a song to be in one of his promotional videos for the store. He had one in mind, but didn't have the resources for licensing  it, so he asked me if I could make one for him. I was like "I really want to. I'll see if I can," because at that time I had already set a personal goal to do something bigger with music.

And hey, it's not easy at all making music. It's expensive and time-consuming, but Devon commissioned me for this project, so I got to work and came up with "The Lower Haight Anthem" for him, and that was really the first.
After it all came together, I was like, this is a fucking sick experience. I love the song. I love the music. I want to do more of this. So I saved my money for studio time and that's when I made the EP "Burn It to the Ground" in 2014. It took me like a year, and the whole time I was crossing my fingers and just praying that it would be worth it.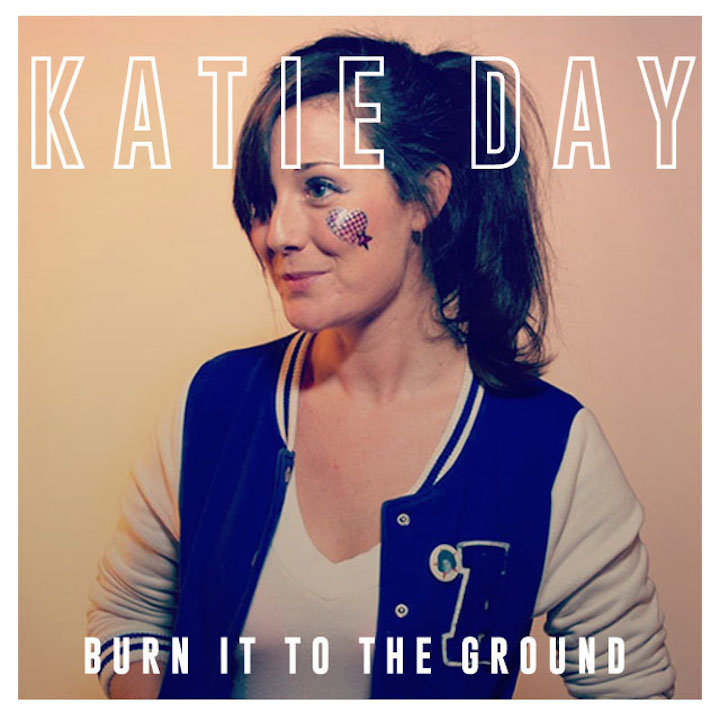 Burn It to the Ground EP Cover/ Facebook
So, what happened next?
Burn It to the Ground was the single that made people really take notice. The day after I released it on iTunes a music supervisor from MTV called and asked if they could feature it in an episode of the Real World. I was like, yes! I cried as soon as I hung up the phone. I mean, I put everything into this project and it was just coming together. I was like "I have to keep doing this." It's not like I make a good income off music, even though I've had breakthroughs, it's not like it's totally paying for my lifestyle in San Francisco, but it's definitely not a waste of time. 
Have you ever found it to be challenging as a woman pursuing music in an industry that's dominated by men?
You know, people have asked me about being a woman in music. I try not to think of myself as a "woman in music," but just a musician. As a feminist, the best thing you could actually do to be progressive and move forward is just be really undeniably good at your job, hard working, respectful and nobody can really shut you down.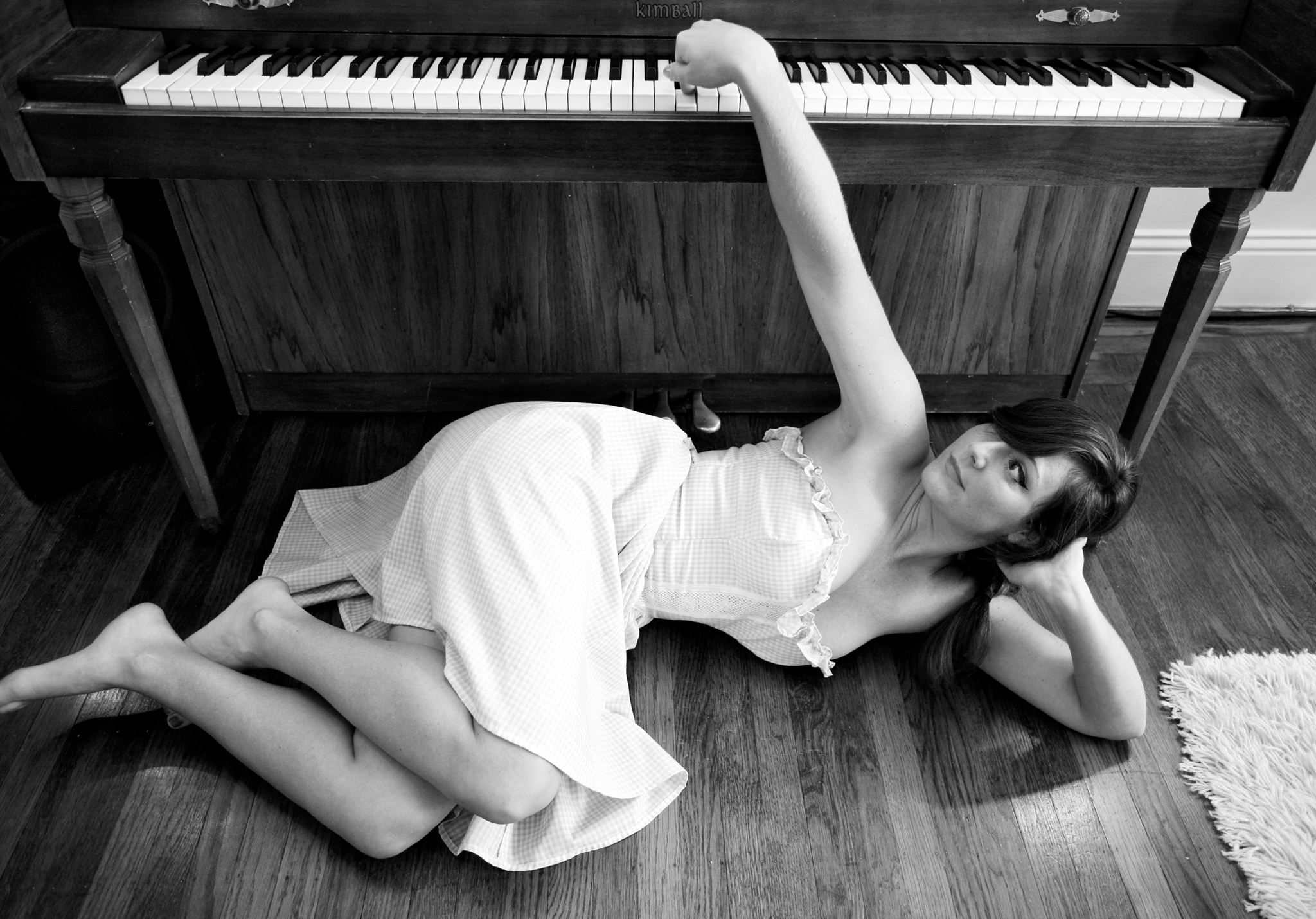 Photo credit: Kelly Nicolaisen
When I was kid taking piano lessons, I wasn't thinking "I'm a girl taking piano lessons," I was just like "I'm learning to play the piano. I'm just a person doing this and I want to be really good at it." It's little things like that ... And you know, there have been times when I would go to a venue with a band that I am playing with for a soundcheck and the sound guy would shake everyone's hand but mine because they assumed that I was just someone's girlfriend, and they didn't need to introduce themselves to me. Stuff like that happens all the time, but if I think about it too much I get pissed off.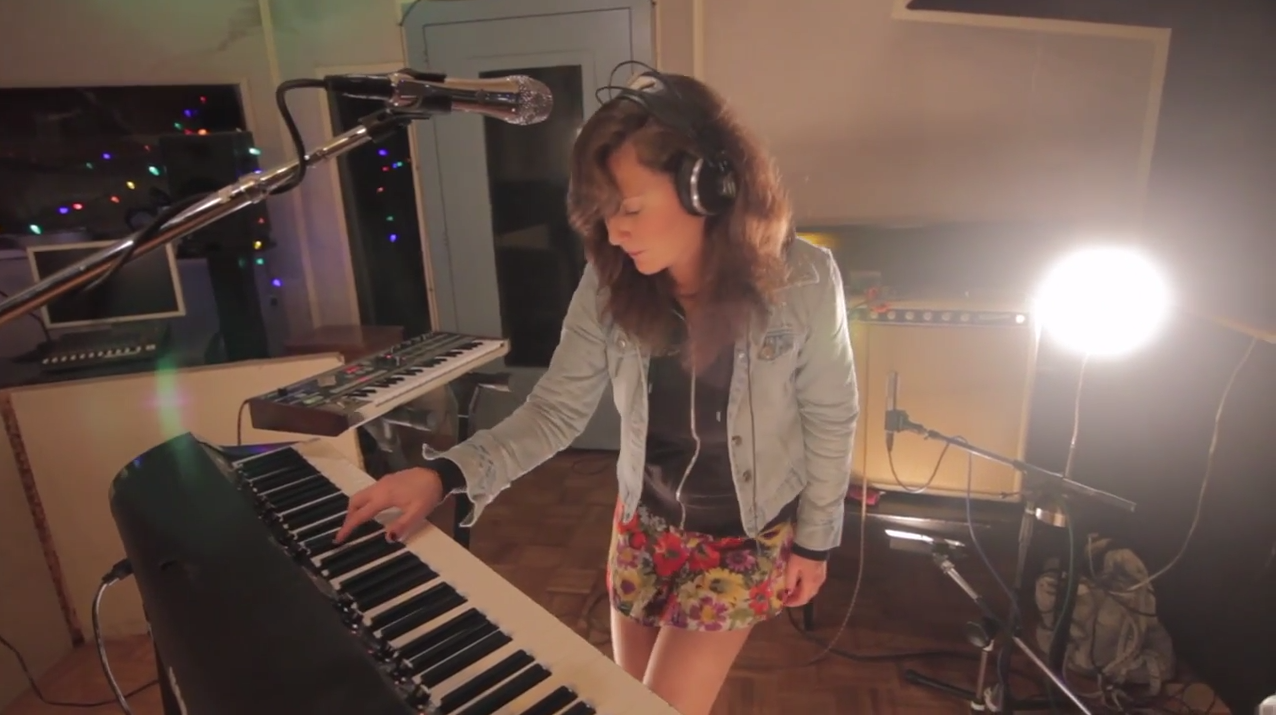 Katie Day performing cover of "Pursuit of Happiness"/Website
And when it does happen, I just take the opportunity to prove them wrong and blow them out of the water so they feel embarrassed that they didn't think that I was a musician. People assume that I only sing and don't play instruments. Or that I don't produce, or write lyrics on my own. There are a lot of men who I've built professional relationships with that didn't know how capable I was of writing and producing my own music, but it's what I do. And it's what I intend to keep doing. 
Inspired by a losing streak from her favorite baseball team, the Chicago Cubs, Day wrote "By the Lakeside" in 2014, which got picked up in 2015 and is now known in Chicago as the team's anthem. What followed? A second EP titled "Kids." 
If you want to check out Katie Day perform live, she will be playing tonight at Neck of the Woods at 406 Clement St.  (between 5th and 6th avenues.) Doors are at 8pm, show at 8:30. $10 cover (21 and up) In the meantime, check out her music by visiting katiedaymusic.com.