The United States Department of Agriculture defines a "food desert" as an area "vapid of fresh fruit, vegetables, and other healthful whole foods ... largely due to a lack of grocery stores, farmers' markets, and healthy food providers." The USDA provides a national mapping tool which pinpoints areas that have limited access to healthy food providers, and shows Bayview as an area in dire need of these services. Soon, however, a new grocery option will arrive to help fill the void. 
Bayview welcomed Fresh and Easy, the only grocery store to serve the area, in 2011, but the store closed its doors in 2013 during the grocery chain's ownership shuffle. Since then, the storefront at 5800 Third St. has sat empty while District Supervisor Malia Cohen worked with the Office of Economic Workforce Development to find a replacement.
In October of 2015, Supervisor Cohen announced that Duc Loi Market, which has a popular location in the Mission, would expand to the Bayview with a second location. "The challenge of access to healthy food and produce has been persistent in the Bayview for too long, said Cohen in a press release. " I want to acknowledge that a San Francisco small business had the vision to step up where big box grocers would not."
Duc Loi stands for "ethical earnings," and owner Howard Ngo is no stranger to that concept. He left Vietnam in 1979, and as a refugee he found a home in Waycross, Georgia, where he washed cars and did odd jobs here and there. In 1980, he saved $97 and took a Greyhound to San Francisco to reunite with his soon-to-be wife Amanda. "I believed there was a lot of opportunity in San Francisco and a big Asian community. It was difficult for me where I was and I felt like I could really learn," explained Ngo. "It was a very fun journey that took three days and three nights. When I got to San Francisco I took ESL classes at  the City College Mission Campus and graduated. Then I got a job as a computer technician in 1985."      
Duc Loi Pantry at 5800 Third St.
"About two years later, the company I worked for wanted to transfer me to LA, but I told them it was too far from San Francisco," he said. "I ended up going for about six weeks, but I came back to the company and told them I wanted to come back to San Francisco. The Bay Area was home."
In 1987, Amanda saw a newspaper ad for a grocery store for sale at Mission & 18th. "Amanda suggested we buy the store and start our own business, so we decided to do it," Ngo said. "The first and second year we lost so much money. We only made enough to cover rent and expenses. We learned the business we were doing. It wasn't until the third year that we started to make enough to cover us. We didn't even have employees."
The Mission location, which started off as a 600-square-feet space, is thriving, and expanded to 4,000-square-feet after a renovation in 2009. "My son was really helpful in creating the concept for the new store because I wanted a young person's opinion," said Ngo. "I have three generations of entrepreneurs in my family. My grandfather owned a pharmacy called Duc Tho (Ethical Longevity), my father had a hardware store called Duc Vinh (Ethical Pride), and now we have Duc Loi. We are creating a family trend."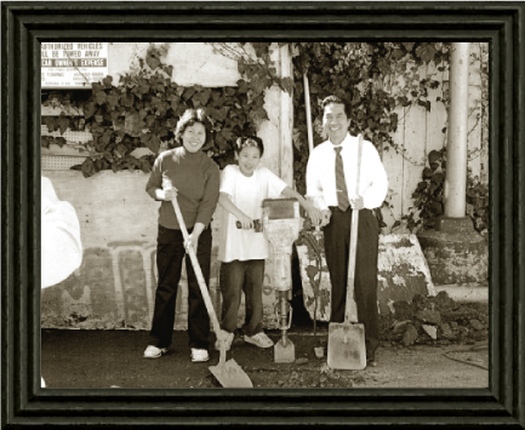 Howard and Amanda Ngo with their son. (Photo: Ducloimarket.com)
Like the Mission location, Duc Loi Pantry will operate as a full-service grocery store, featuring fresh produce, meat, fish and poultry. Another major plus for residents will be the deli, which will offer a variety of Duc Loi's signature banh mi sandwiches, along with other healthy prepared items like fresh spring rolls and papaya salad. The store will also sell household items, pet food, beer, wine and spirits.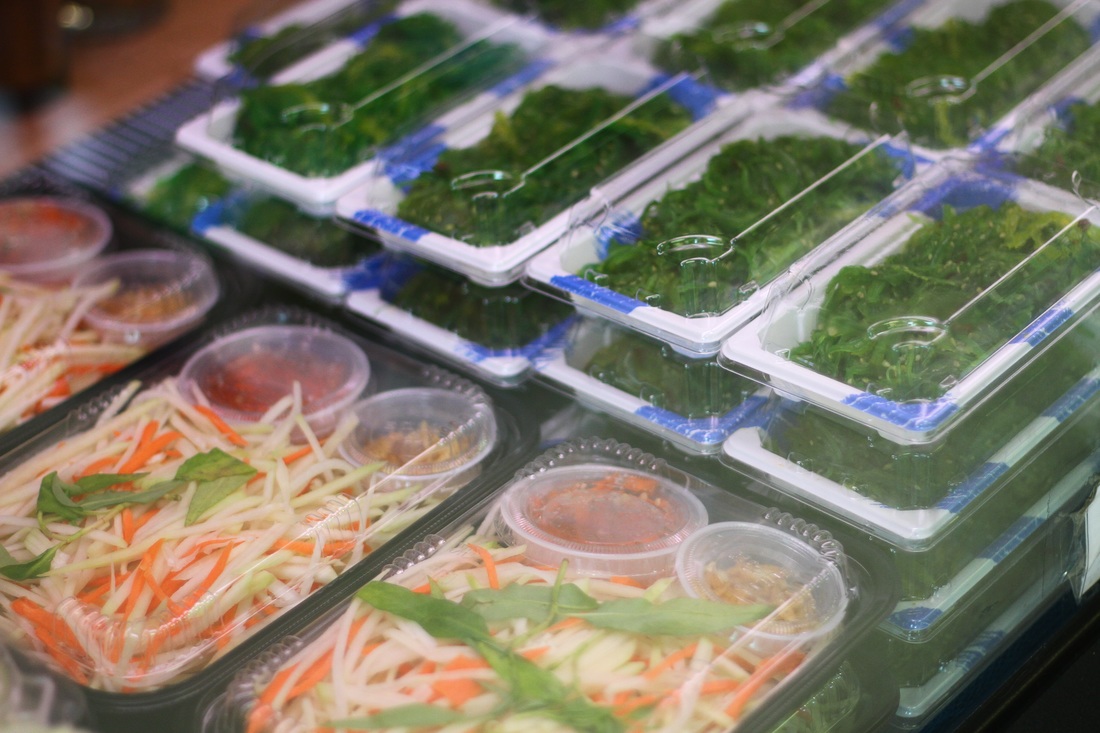 Papaya salad and seaweed salad. (Photo: Ducloimarket.com)
According to Ngo, 23 employees have been hired to operate the store, 80 percent of them Bayview residents.
"As far as the pricing, our overhead is low," said Ngo. "We are not a big corporation like Whole Foods or anything like that. We are independently owned, so our margins are a lot less. We are reasonable compared to other markets. We have a diverse community of customers at our location in the Mission, and look forward to the same in Bayview."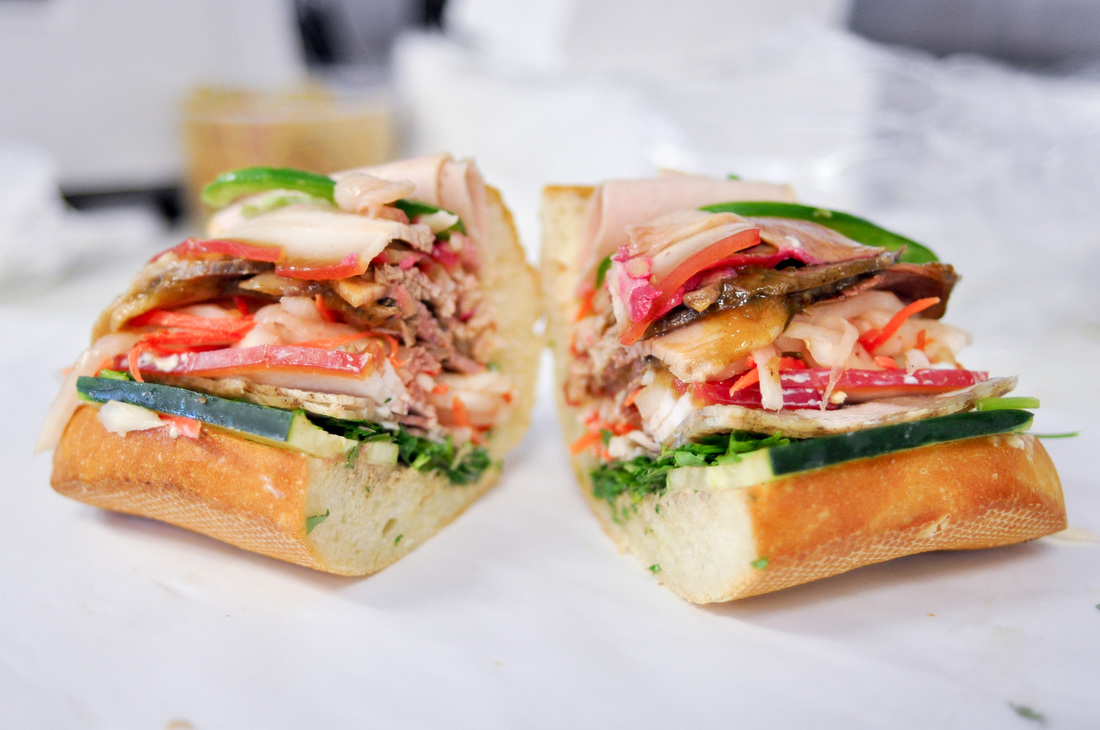 Banh mi sandwich at Duc Loi Grocery. (Photo: Ducloimarket.com)
Like other budding businesses in the Bayview, Duc Loi Pantry is taking steps towards transforming the neighborhood from a food desert to an economically sustainable community. 
Once open, the store will be open daily from 8am-8pm. Stay tuned for an opening date; in the meantime, you can learn more by visiting Duc Loi's website.