The new owners of Grubstake at 1525 Pine St. have downsized redevelopment plans for the quirky neighborhood diner.
In a press release issued yesterday, owners Nick Pigott and Jimmy Consos, who took over the restaurant last summer, said they are now proposing to construct 15 units, many of them family-sized, on the site. That's down from the 28 units proposed last July. The revised plans also call for zero car parking, but "ample" outdoor space and bicycle parking.
Another major update: It looks as though Piggot and Consos will preserve a portion of the historic diner, although exactly how much of the old railroad car they're keeping is still unclear. "The current building doesn't meet 2016 standards for seismic integrity, accessibility, and water and electrical infrastructure," Consos said in the release. "The project allows us to not only upgrade the restaurant's bones, but at the same time brings 15 new homes to the neighborhood. The reimagined restaurant mirrors Grubstake's classic railcar theme, maintains the menu and vibe, and ensures Grubstake remains a neighborhood institution."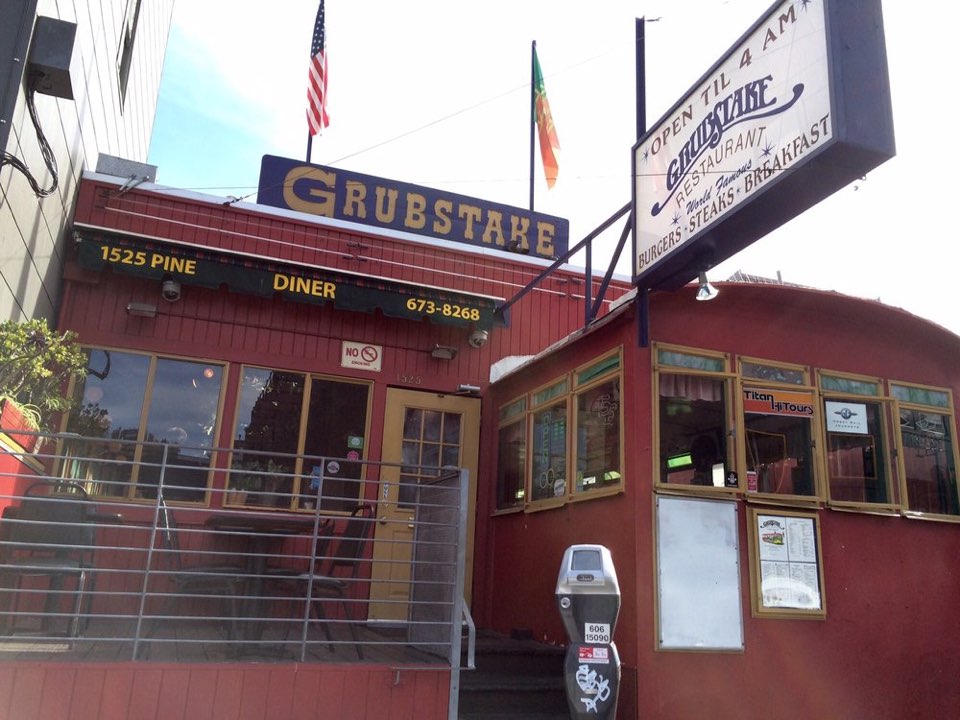 Construction is expected to begin in late spring or early summer of 2017, after the environmental review and Planning approval process is complete. Until then, the diner will continue to operate "as-is." Pigott and Consos are also exploring temporary locations for Grubstake during construction.
Neighbors interested in learning more and sharing feedback on these revised plans are encouraged to join the Lower Polk Neighbors meeting at 7pm tonight at the First Congregational Church of San Francisco (1300 Polk Street, San Francisco). The team behind development plans for 1145 Polk St., where Hemlock and Cafe Zitouna currently stand, are also expected to present revised plans during this meeting.
We'll share more details on both projects following the meeting.