A new Hulu drama starring House's Hugh Laurie will be filming at a few locations around town later this week, starting in Washington Square Park on Friday and proceeding to Jackson Square, Civic Center, and the Tenderloin over the following three days. 
The series, titled Chance, has already been picked up by Hulu for two seasons. It once again stars Laurie as a troubled doctor with a penchant for breaking the rules—in this case, a forensic neuropsychiatrist named Eldon Chance. When he gets involved with a troubled patient, he gets sucked into San Francisco's seedy underbelly. 
Chance is based on Kem Nunn's 2014 novel of the same name; Nunn will executive-produce the show alongside Alexandra Cunningham (Desperate Housewives). Lenny Abrahamson, who was nominated for a Best Director Oscar this year for Room, will direct the pilot. Other cast members include Ethan Suplee, Diane Farr, Paul Adelstein, and Gretchen Mol. 
Chance will kick off its shooting schedule at Columbus Avenue and Union Street on Friday, running from 7am–10pm. It'll move to Jackson Square (on Montgomery Street near Gold Street) on Saturday, the Tenderloin near Leavenworth and McAllister on Sunday, and UN Plaza on Monday, according to the office of Film SF, which issues permits and notices.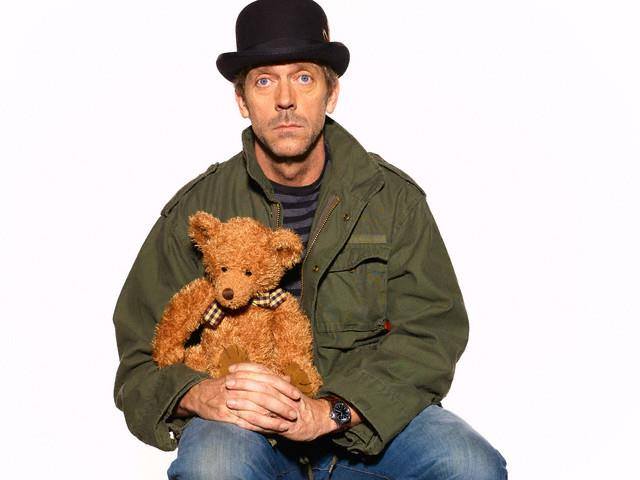 Hugh Laurie. (Photo: Hugh Laurie/Facebook)
On Friday, no-parking signs will be posted at the following locations to allow for film equipment:
Both sides of the block on Stockton Street between Filbert and Union Street
On one side of Union Street between Columbus and Stockton
29 spaces at the intersection of Filbert and Stockton
Four spaces on Columbus between Union and Green
Even if you're just walking in the area, watch out: posted notices explain that "the actors/stunt professionals will be performing a violent stunt scene. We will have SFPD and safety personnel on-site for safety."
The notice says all exterior filming will happen at Washington Square Park, closest to the intersection of Filbert and Stockton and the intersection of Columbus and Union. A Muni inspector will be present, to ensure no issues with transit delays. If you have questions or concerns, you can call a location manager at (415) 919-8417.