When Angela Tickler decided to follow her dream and open a local shop catering to working people in her neighborhood, she never imagined she would open her doors just five months before the economy crashed in 2008. She also never imagined that it would be a family enterprise—and that the city's love of its neighborhoods that would help her survive the slump.      

"It's been a real struggle ... but a dream," Angela says of owning The Hard Wear Store, located at the corner of 25th & Irving in the Sunset. Stocked with trusted workwear brands such as Carhartt, Dickies and Ben Davis, it's been kept alive by loyal customers, who buy all of their durable work clothes from Tickler.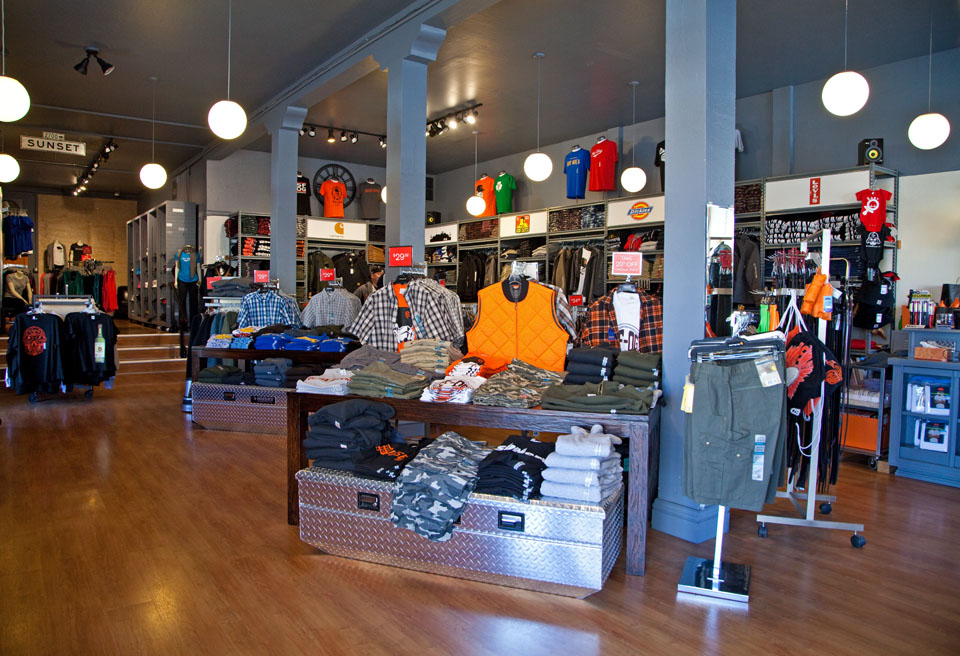 When she first opened the store, Tickler thought she had found the perfect opportunity. "There was nobody on the western side of the city that sells [this] stuff, so when I looked at where my competition was, I thought this [location] was perfect," she says. But the 2008 recession changed everything, and she says she's just now starting to climb out of the financial hole it created. 
Everyday workers "helped carry us when the economy was tough, because no matter what, guys who are working have to replace work pants." The Hard Wear Store rewards those key customers' loyalty by offering construction and union discounts.
Tickler wears a necklace full of little charms—an angel, a pair of boxing gloves, a small rectangle with the word 'believe' on it—all things she says she's needed to keep The Hard Wear Store alive. There have been a lot of people that have helped her along the way, a group of "unexpected angels" that begins with her landlords. The Salarno family used to operate a television and electronics shop at this location, and they still own the building.
"They're another of the main reasons we're still open," Tickler says, "When the economy crashed, they were very reasonable and they helped us a lot, so [we owe] a big nod of gratitude to them."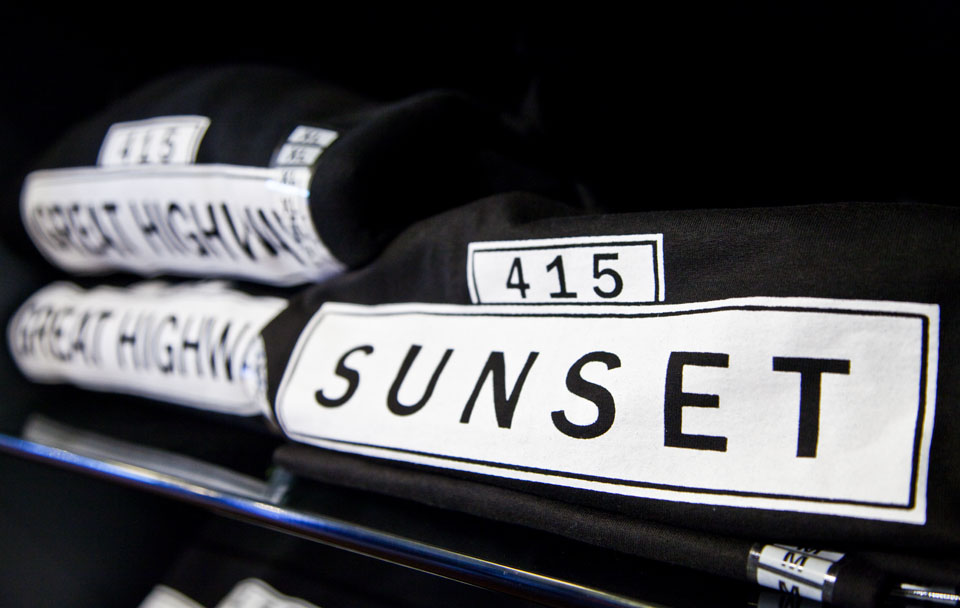 Another unexpected angel came in the form of Angela's brother, Barry Tickler. His clothing line, SF-OG, highlights San Francisco-centric designs; most locals have likely seen (or maybe even purchased) the company's T-shirts and hoodies, each emblazoned with a different neighborhood or street name on the front.
Barry was silkscreening his designs in Angela's garage before The Hard Wear Store even opened, and though she knew she would carry the line once it opened, she didn't anticipate the brand would become one of the store's biggest draws. "He didn't have as many designs back then, so just based on their popularity, we kept adding and adding and adding and adding until they came to be a massive part of our business," she said. "Everyone loves his designs, and truly, that is what saved us after the economy crashed, because his stuff did start a lot of neighborhood interest in local T-shirts."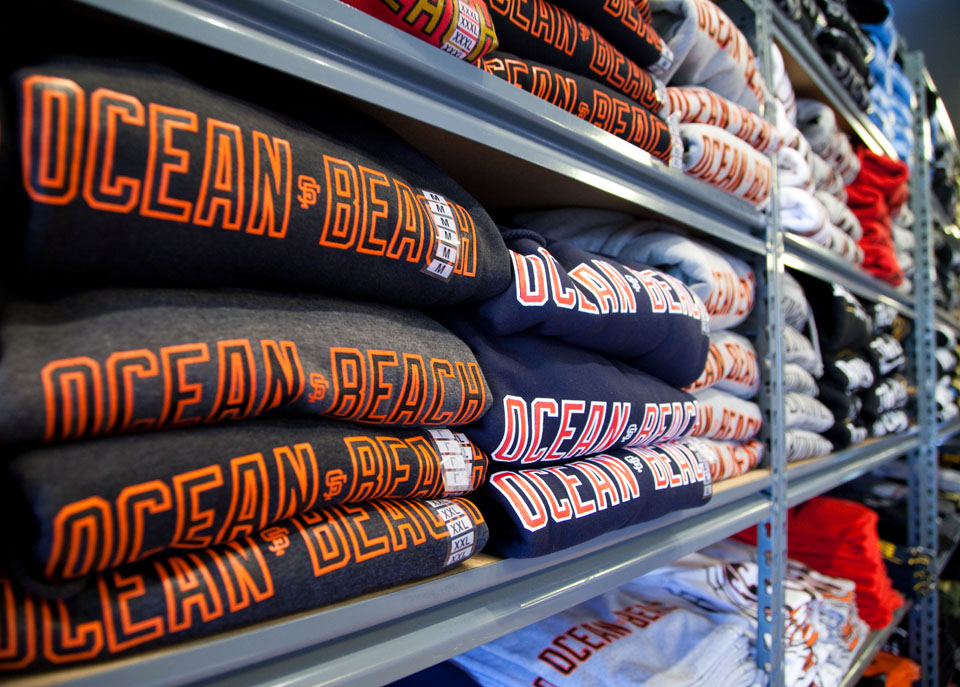 These days, The Hard Wear Store is SF-OG's biggest customer—and the company's neighborhood-centric items are the store's biggest seller. But while SF-OG might have kept Tickler's store from going under, there were still serious repercussions from the recession. 
"Everything was especially hard during those first five years after the economy crashed. As an inventory-based business, when your sales go over a cliff, you do not have the money to replace your inventory," Tickler says. "There have been a number of times when we haven't had what people have wanted, and sometimes, that was for months at a time. We lost some people who I think gave up on coming here to try and find an item, after they'd come twice or three times and couldn't get what they wanted."
She knows this may have discouraged people from returning, but wants everyone to know that the store has "been working pretty hard to climb out of that hole and I'm hoping some of those people will give us a second chance."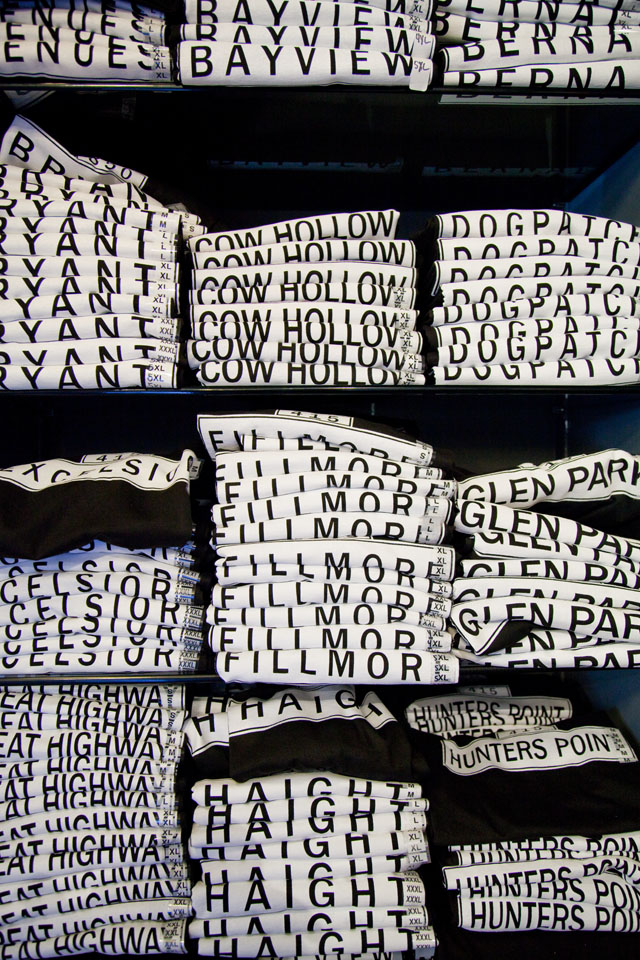 With the store doing well, Tickler's concern has turned to the planned Irving Streetscape Improvement Project, which will affect customers' access to the stores on Irving Street. Angela, who is active in the local Merchants Association, says that though the merchants on Irving are all looking forward to the streetscape project, they also are aware that it will impact traffic and parking. She and the other Irving merchants just want to "remind people to please continue to support their local businesses" while the project is underway.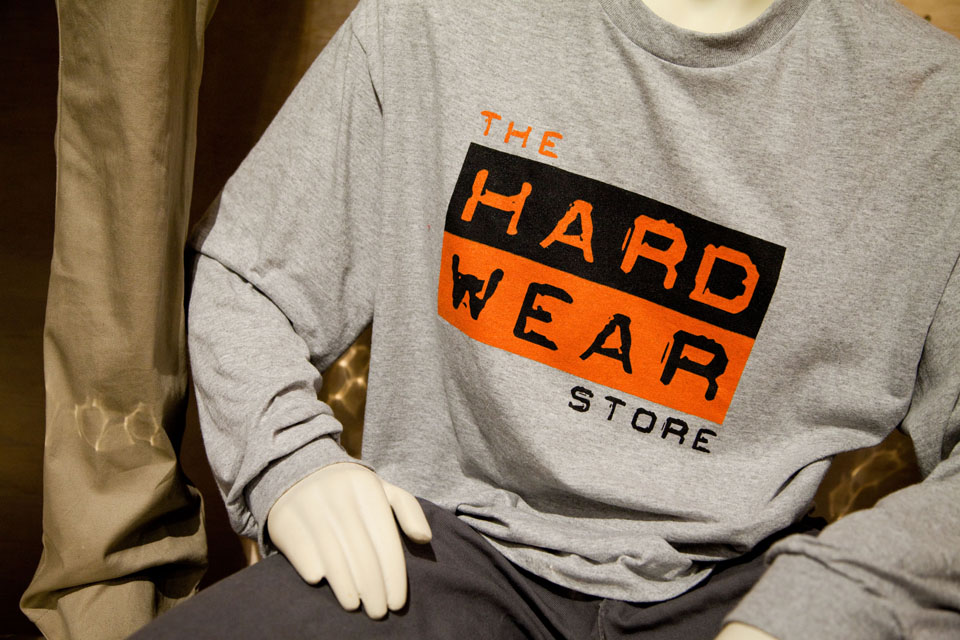 The Hard Wear Store has proven itself to be as tough and durable as the workwear it sells; this month, it will celebrate its eighth anniversary, with an in-store party planned for April 30th. Angela says she's still working out the details for the party, but in the meantime the store is offering different deals for its customers each day in April via Facebook and Instagram.  
Through April 30th, the store will also offer a 10 percent discount on regular-priced items and an extra 5 percent off sale items for Hoodline readers who mention this article.
Tickler says she's thrilled to celebrate the store's hard-won eighth anniversary. "I've been very lucky," she says. "I love this. I love my life."