Last September, we broke the news that tea connoisseurs Boba Guys would be opening up a Hayes Valley location. Now, they've told us that their doors will finally open on the ground floor of 8 Octavia in mid-June.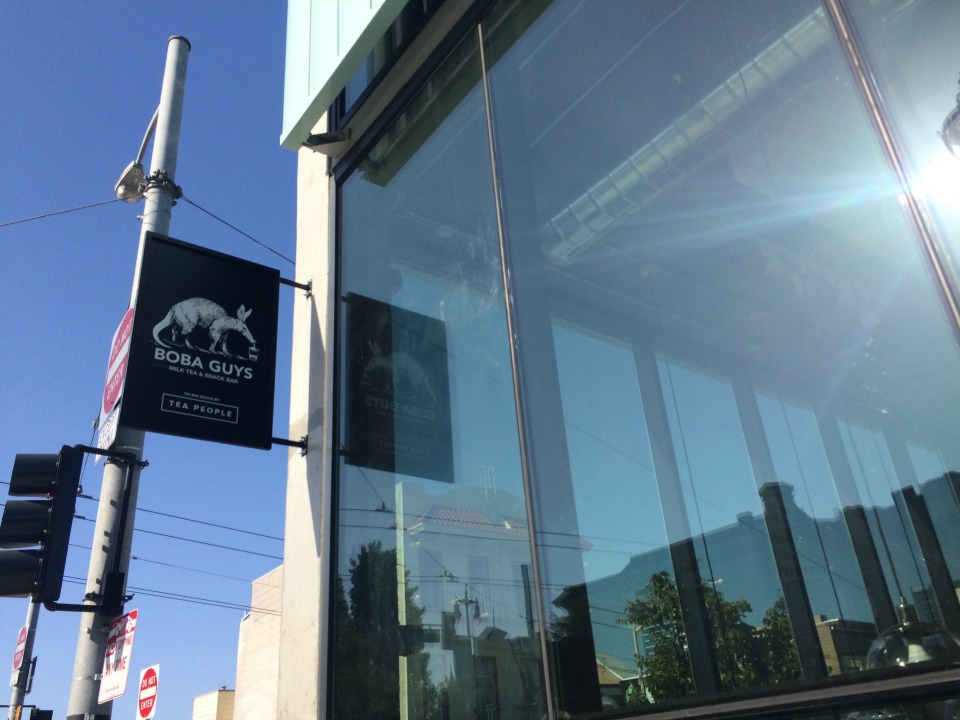 The tall ceilings and square footage will make this the most spacious Boba Guys location yet. Like the other locations, the decor is light and airy, with subway tiles, white walls, and crisp, clean counters.
In addition to a bright interior with large windows, this location also has a courtyard facing Octavia Street, with green planters and seating for those rare warm San Francisco days.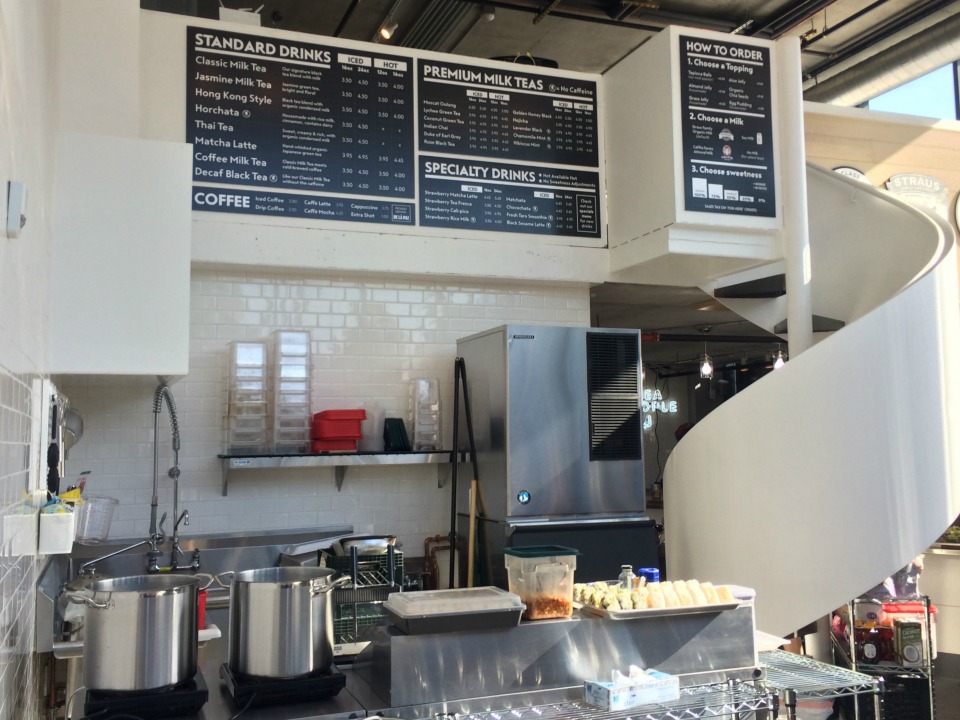 The extra space is allowing Chau and Chen to experiment more. While the classic boba and jasmine teas are hot sellers, the iced matcha latte has taken off this year. Instead, Chen told us, they're creating derivatives—such as a strawberry matcha latte and a "machata," which mixes matcha tea and horchata to make a totally new drink.
This experimentation is carrying over to Boba Guys' latest venture, Tea People, which will occupy its own counter in the new space. Tea People will introduce customers to a variety of teas through curated flights, paired with chocolate. For $10, three different teas will be served—such as the "shock and awe" option, featuring "teas that don't taste like teas."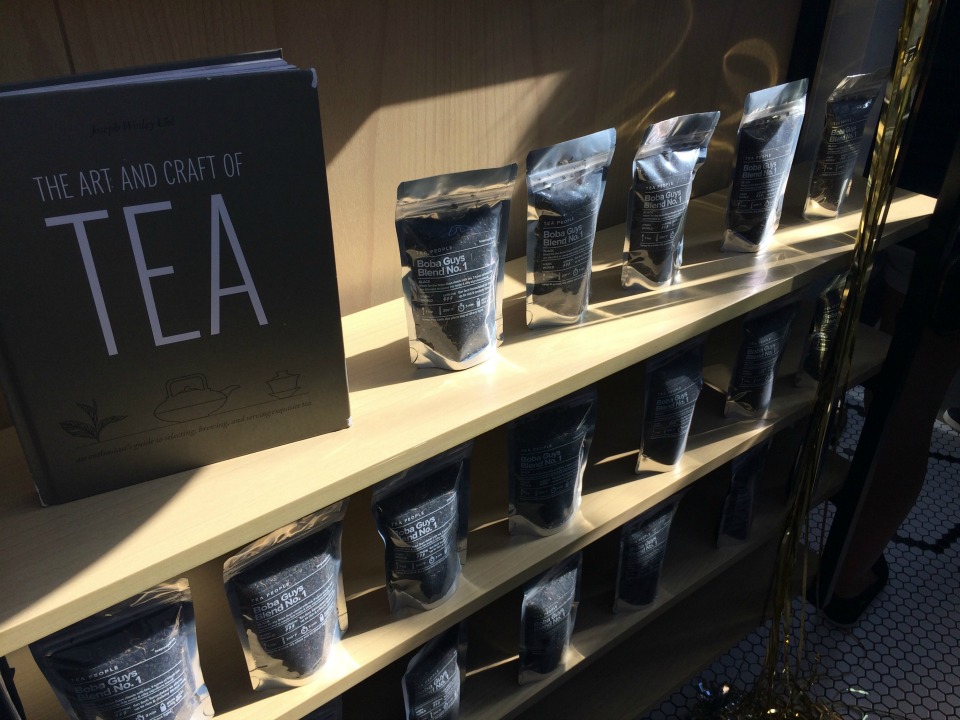 In addition, Chau and Chen will be partnering with Lower Haight brewery Black Sands to develop a nitro tea, which they'll serve out of the space. The pair plan on opening up a nitro-specific Boba Guys location in the city soon—stay tuned for more news on that. Plans are still in the work to file for an alcohol permit down the line, and develop a line of alcoholic boba drinks. 
Tea and boba won't be the only items on the menu at this brand-new Boba Guys location; it will also offer small snacks, such as alfajor cookies and made-to-order onigiri.
Chau and Chen are also hopping on to the fancy toast trend, but with an Asian twist. Toppings will include coconut cream, condensed-milk buttercream, and kaya jam. 
Hours for Boba Guys at 8 Octavia will be 8am to 9pm, extending to 10pm on Fridays and Saturdays. We'll keep you posted on an official opening date.