SFPD is requesting the public's assistance in locating a suspect who attacked a woman in Hayes Valley at 10am on Thursday morning. After following the victim for several blocks, a man attacked the near the corner of Grove and Buchanan streets, according to SFPD. The victim was able to escape without any injuries.
The man is described as a white male, over six feet tall, with dark blond hair. At the time of the attack, police he was wearing a white long sleeve shirt, an orange vest, and white pants, clothing which was also described as being dirty. (The video shows something more like a neon yellow long sleeve shirt and brownish t-shirt.)
Here is video of the suspect recorded from the intersection of Grove and Steiner:
... and another from the intersection of Grove and Fillmore: 
The suspect was last seen fleeing the scene on Grove Street, heading towards City Hall. 
Anyone who sees a man matching the description is asked to call 911 immediately, and not to approach the subject. If you know anything about this suspect you can call the SFPD Special Victim's Unit at (415) 553-1434, or leave an anonymous tip at the SFPD Anonymous Tip Line at (415) 575-4444. You can also text a tip to TIP411, with "SFPD" at the beginning of the message.
Update, 5/6: SFPD announced that at about 10:50am today, roughly 24 hours after the assault, officers from Central Police Station detained a man matching the suspect description in Portsmouth Square in Chinatown. The officers previously saw both the crime alert and the email from the Southern Station officer, and they also recognized the suspect as someone they had contacted in the past.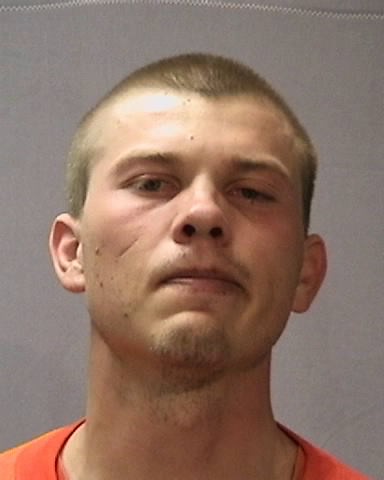 Adam Berglund. (Photo: SFPD)
SFPD sent a release stating, "The victim was brought to the scene and she positively identified Adam Berglund, male, 30 as the suspect. Berglund was transported to Central Police Station and later booked into San Francisco County Jail on the following charges: assault with intent to commit rape and sexual battery, both felonies."