As one of the only all-ages venues in San Francisco, and certainly the only one on the western edge of the city, The Honey Hive Gallery (4117 Judah St.) is bringing the hum of music—and a little nightlife—to the Outer Sunset.  
The Honey Hive began as a space devoted to visual arts, and while art still hangs on the walls up front, the gallery learned in its early months that music would be the key to its survival. Business partners Danny Berliner and Maxx Bartko have transformed it into a creative space for all ages, where music and art converge.  
Originally opened in the fall of 2013, the gallery was set up by Berliner's then-roommate, and was meant to serve as a showcase for his artwork. Berliner pitched in by hosting a monthly open-mic night and helping out in other ways around the gallery.  
But several months in, the original founder decided he needed to focus on other things, and stepped away from the business. Around the same time, it became apparent that sales of artwork alone were not going to be able to keep the gallery going.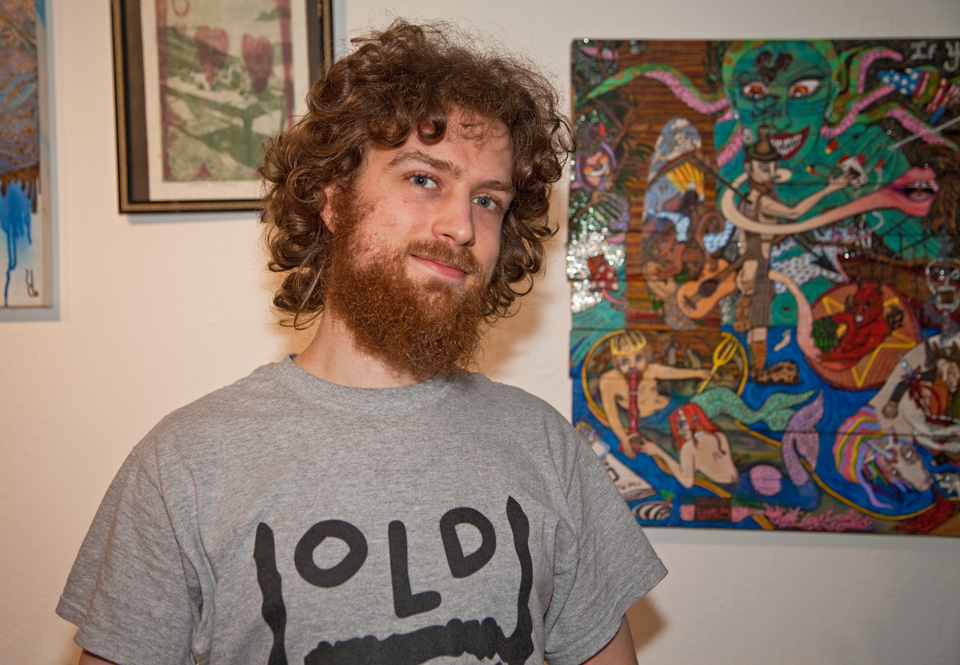 After realizing that the founder had fallen behind on the rent, Berliner says it became "really evident and urgent" that something had to be done to keep the space open. A musician himself, he enlisted the help of some friends to organize a series of music fundraisers to keep Honey Hive from going under.
"The first couple of months of the fundraiser shows were really important [in keeping us open]," he says. "And then a lot of different bands and different artists and musicians started contacting us to make more events happen here ... [The Honey Hive] really started to become more established as an event space as well."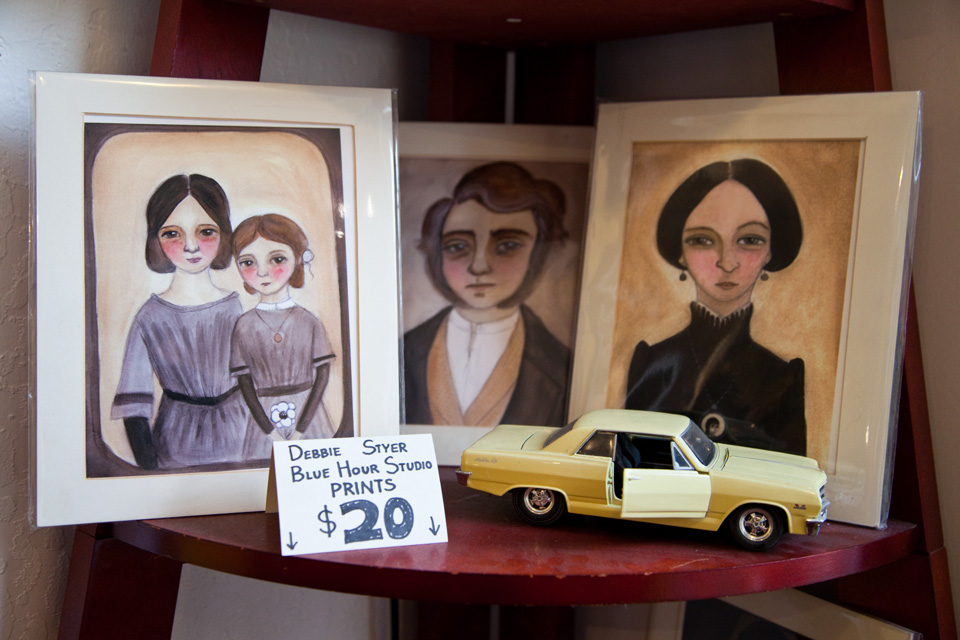 Berliner decided to make the shows all-ages, creating a space "for the youth to show their art and be creative ... [we offer] more opportunity, creatively, for young people to [be able to] come out to events, showcase their art and feel like they are part of a creative community."
Events occur three to four times a week, almost always including Friday and Saturday nights. They encompass a range of musicians and genres, from punk to rock to metal to hip-hop.
Berliner handles the bookings, and while the focus is on local bands, the Honey Hive has also hosted touring bands from as far away as Australia and the Philippines. "[It's] really great to be able to have so many artists, local and touring, who are interested in putting together a thing [here]," he says.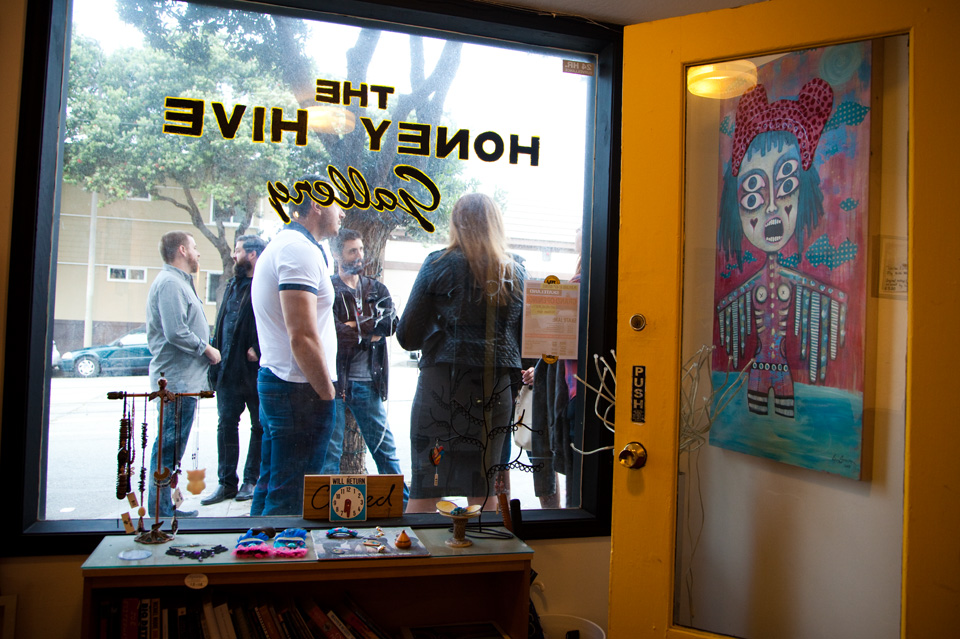 The Honey Hive also rents out recording and work space to musicians, artists, producers, and stylists. One of its rooms has even been customized as a recording and practice space for The Genie, a local avant-garde musician and artist.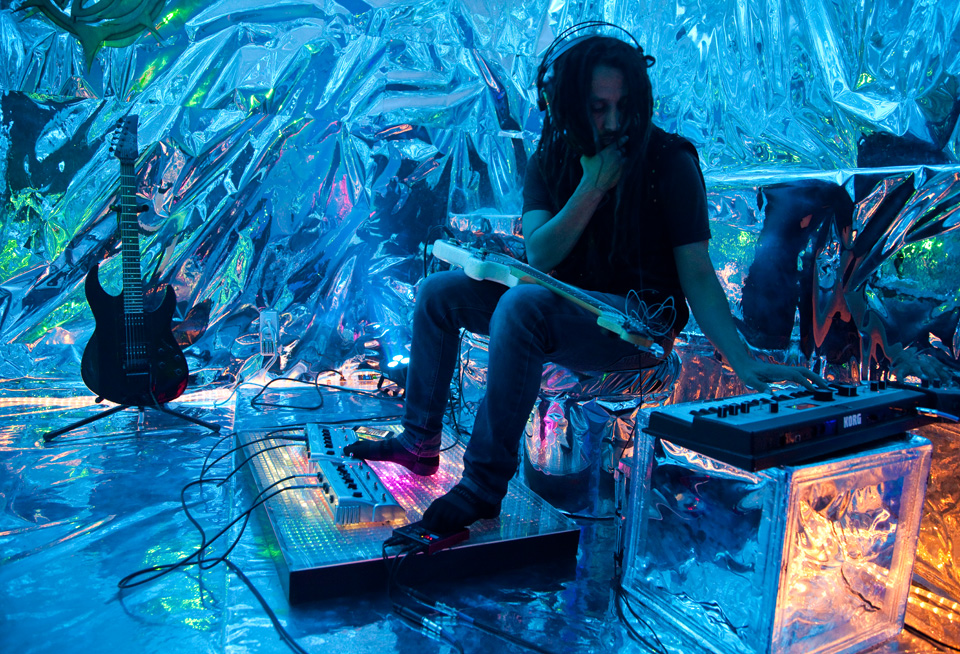 "It just so happens there are more musicians in the work space, because we've cultivated musicians playing here a lot," Berliner says. He's now seeking to diversify: "[We've gotten] to the point where I feel like I want to give the visual arts spectrum way more attention."  
The Honey Hive still hosts semi-regular art shows; the next one is scheduled for this Friday, May 27th, and will include up to eight visual artists as well as a couple of bands. Due to space constraints, not all of the art will remain up at the gallery after the show, but some of the pieces will stay for at least a few weeks.
Like a hive, the gallery is all about gathering and community. As its mission statement says, they want "to encourage people to both give and receive from the hive."
Though The Honey Hive doesn't currently have regular gallery hours, you can visit during any showcase or event. Their Facebook page has an events calendar, and we also regularly feature their events on our Hoodline events calendar.