When Greta O'Rourke was laid off from her job at the onset of the recession, she moved back to her hometown of San Francisco to start over. When she got here, she found a haven at Third Street Boxing Gym, a spartan-looking facility with concrete walls lined with fight posters going back nearly a century.
The gym was opened in 2003 by Paul Wade, a first-generation Irish immigrant and San Francisco Golden Gloves champion, and offers training for serious amateur and professional fighters, classes for beginners, and intense four-week bootcamps for everyone willing to put in the work.
"I found bootcamp and it kind of rebuilt me," Greta told us.
When we met Greta, she was no longer just a member of the gym: She was the manager, and Wade described her to us as a friend, sister figure and a great behind-the-scenes advisor. The bootcamps are open to adults of all ages and body types, and Greta told us that the intensity of the training draws on something deep within people.
In bootcamp, she said, "You can see the mind, the body, the spirit."
During our tour of the gym, she introduced us to Odilia, another bootcamp graduate who ultimately became a member of the team. Odilia, who is now an apprentice trainer, told us that the bootcamps are a good, intense way to get into the gym's culture.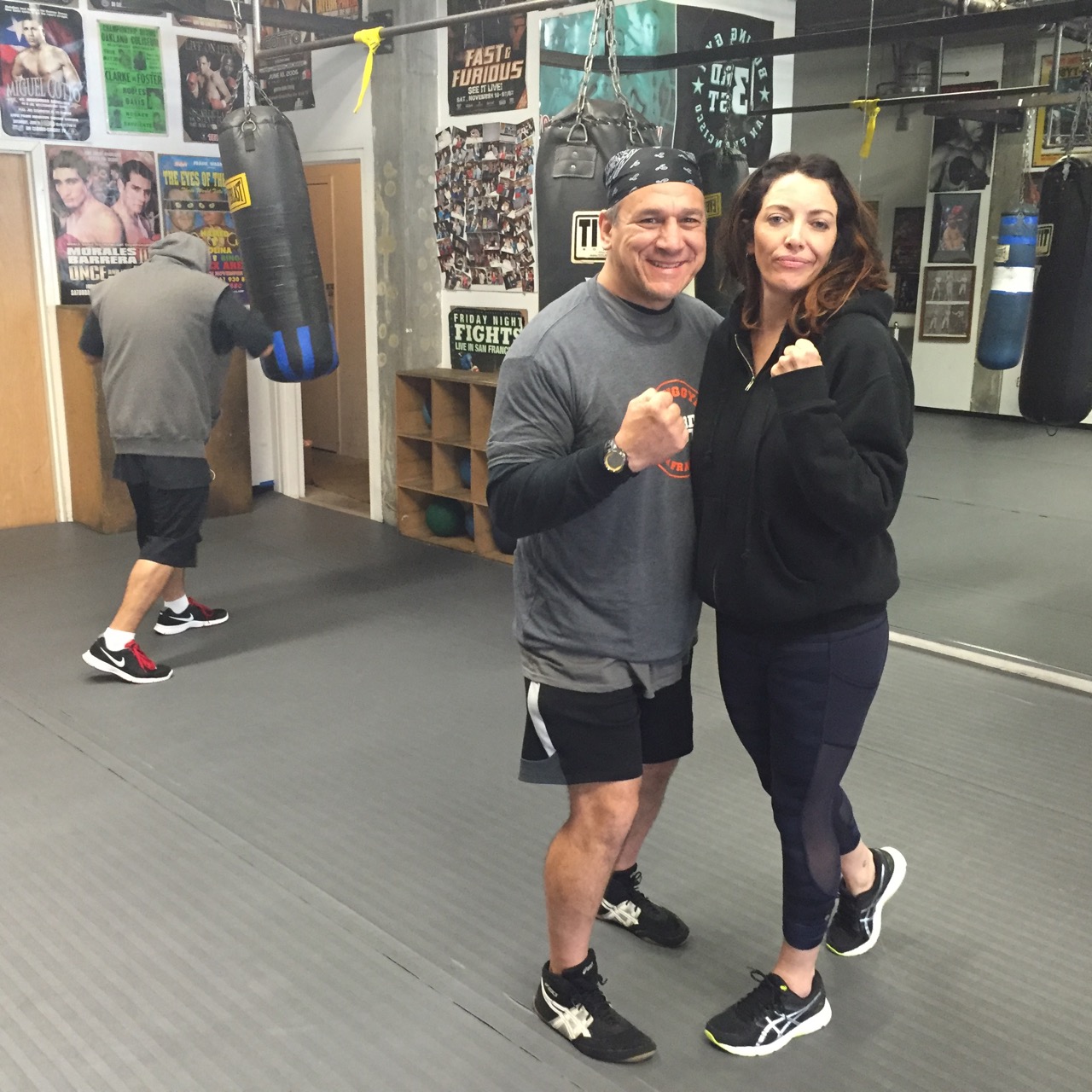 Wade told us that he first started running bootcamps nearly 20 years ago, when he was a trainer at World Gym on 16th Street, and that at that time very few people were familiar with the idea. He was inspired to open his own gym in the City after training with Sonny Marson, then president of San Francisco Golden Gloves.
The wide age and skill range served by Third Street Boxing Gym was on display during our visit, with kids as young as five in for an after school boxing class running loops around the heavy bags as "Ironman" Ed Gutierrez, a professional fighter and trainer from Chicago, guided adults in their workouts.
The gym's equipment list includes speed bags, uppercut bags, around two dozen heavy bags, free weights, treadmills, and exercise bikes, along with a full-size boxing ring in the back. The gym used to have two boxing rings, but removed one to make room for more equipment for different kinds of training. Though it's good to have an old-school facility, Wade told us, as a business owner he needed to be ready for Crossfit and P90X, and the latest in strength training and nutrition.
Wade said that he opened the gym would help revitalize boxing in San Francisco, which has a long history with the sport. The City was once home to early stars like "Gentleman Jim" Corbett and Jack "Nonpareil" Dempsey, but, by Wade's account, boxing here had fallen into decline by the early aughts due to a lack of authentic training gyms.

Framed press clippings of fighters from the early 20th century hang in a place of honor by the speed bags, next to a portrait of Mike Tyson, who Wade described as one of the godfathers of boxing and an all-around athlete who would have excelled in mixed martial arts.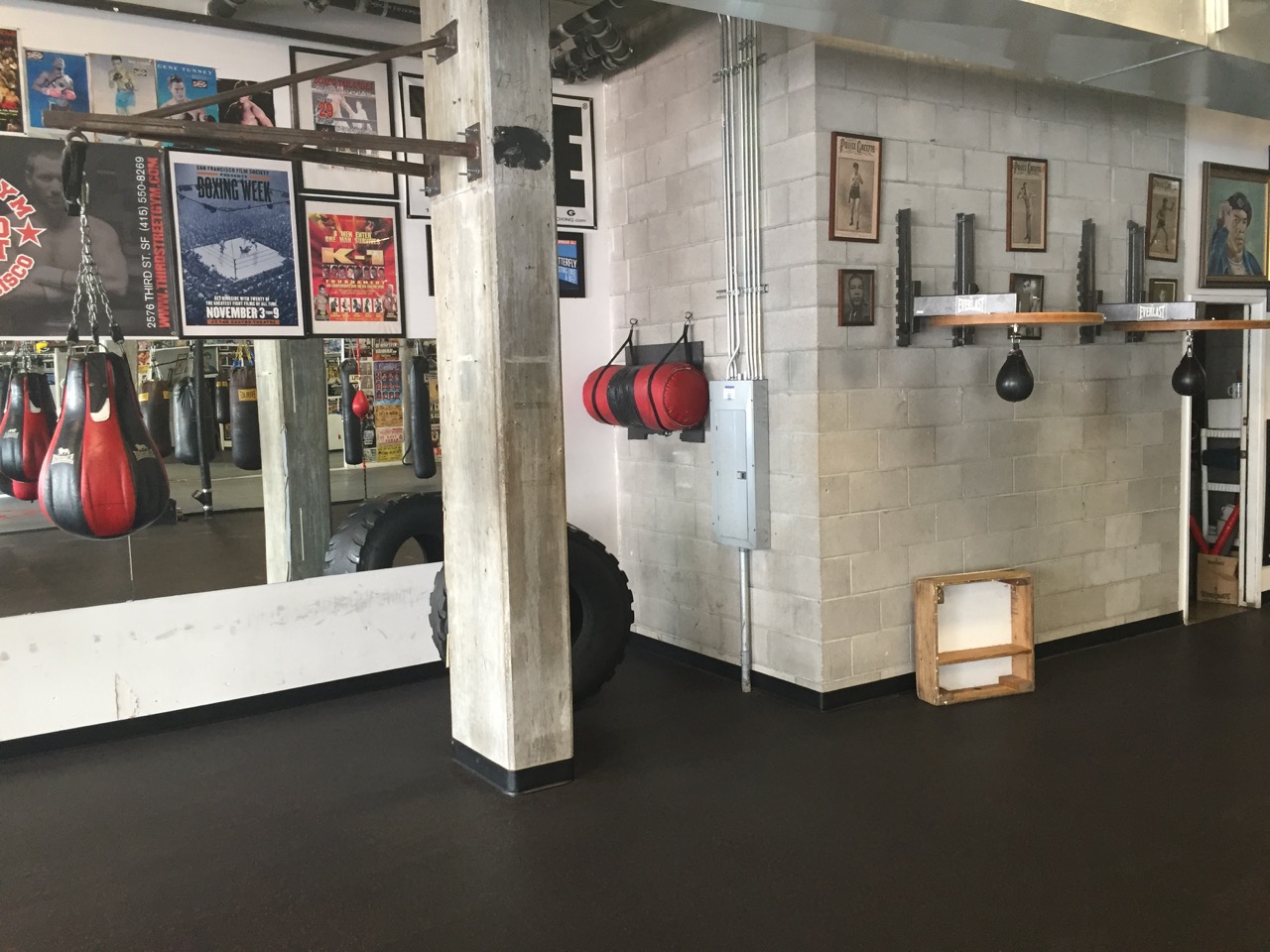 "If he got involved in MMA 20 years ago, he would have been a world champion, and I don't say that loosely," said Wade. "There are very few boxers who would actually make a good career in MMA, it's a whole different skill set." He sees the future of MMA and boxing as intertwined, and said that, while some feared that MMA would displace boxing, he thinks "it actually gave it a kick in the ass."
"Boxing into the early '90s became boring," said Wade. "Guys were just fighting to score points and go 12 rounds. When MMA started to come around, it started to remind me of boxing in the '20s and '30s, '50s and '60s, when people were fighting for pride."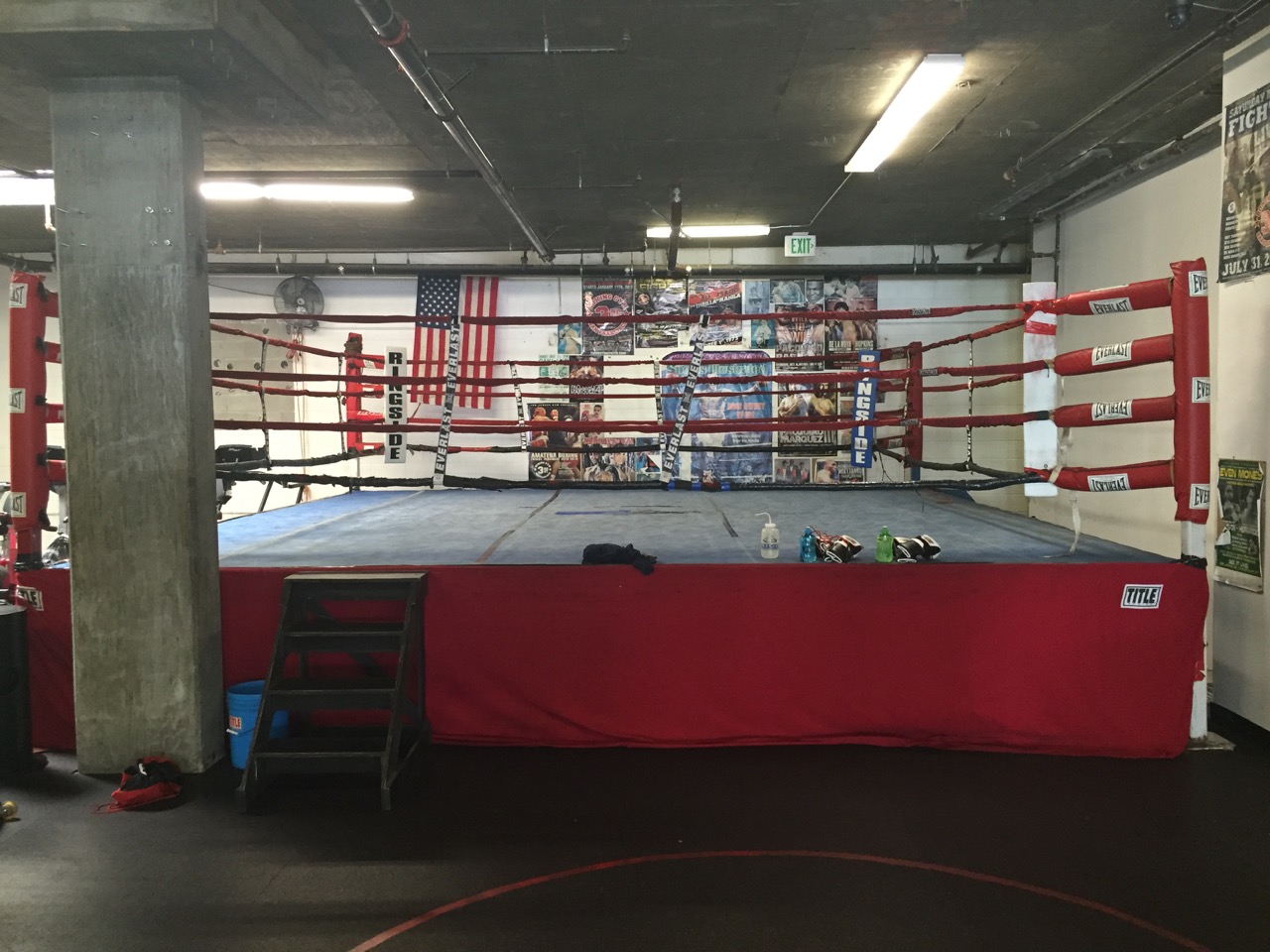 Plus, he told us, the boxing and MMA worlds constantly cross over. Wade estimated that there are now six boxing gyms in the City, a resurgence to which he believes his gym greatly contributed to, and an equal number of gyms focusing on mixed martial arts.
In addition to running the gym, Wade is the trainer and mentor of a team of Bay Area boxers called the Dogpatch Sluggers, which includes local fighters as well as some from cities as far away as San Jose and Stockton. He sees the Sluggers as part of a long San Francisco tradition going back to the late 19th century.
"When you talk boxing," said Wade. "You talk history."