Next month, Christopher's Books will turn 25 years old, and for many members of the Potrero Hill community, it will be a birthday worth celebrating. 
"It's really a community space that happens to be a bookstore," said owner Tee Minot, who began working there a year after it opened in 1992, and has been the sole proprietor of the shop since 1996.
Minot first met the store's founder and namesake Christopher Ellison in 1992 as a regular at Just For You Cafe, when the diner was still located nearby on 18th Street. Ellison, a former venture capitalist from New Zealand, had originally opened up shop as a local resident that wanted to see a small, independent bookstore in his neighborhood. Although he no longer holds a stake in the business, Minot reports that he still picks up a few shifts a month.
"He's one of the nicest guys you'll ever meet, and you can talk to him about anything," she told us.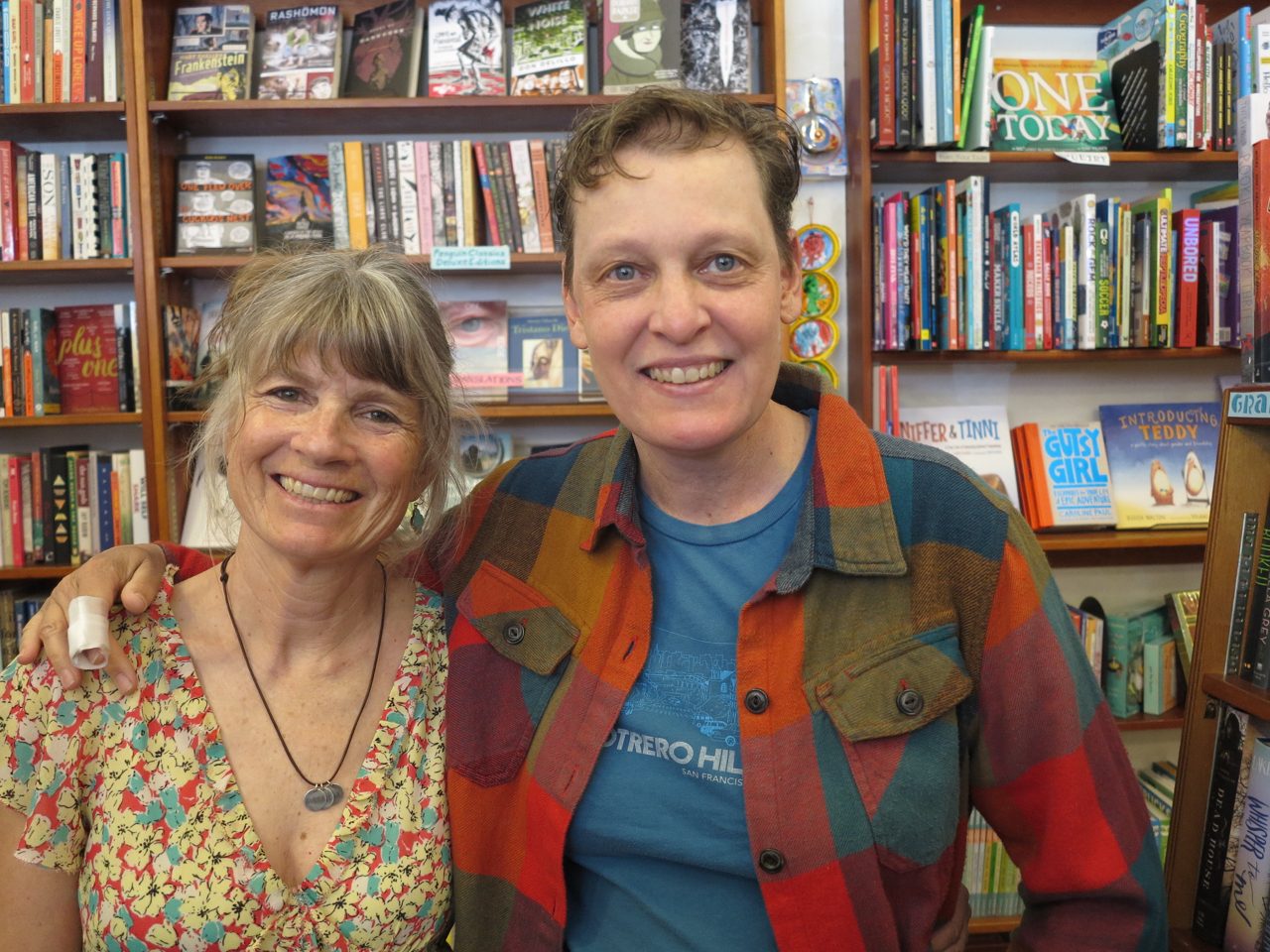 Minot says the store has always employed an average of about seven people, ranging from folks in their teens to people in their mid-sixties. She's seen many of her customers and employees grow from kids to adults, and attributes a great deal of the store's success to the neighborhood and her staff. 
"The store has a great atmosphere. Most of the time we're having a lot of fun while we are working," said Lael Robertson, who has been at Christopher's Books since 2002. She joked that Minot had first offered her a few shifts here and there over the holidays as a respite from running a household with three kids, all of whom would eventually come to work at the shop in some capacity as well.
"Kids grow up in the store," said Minot. "A lot of times, it's the first place they're allowed to walk to alone, and it's where they try to get their first job. It's an extension of my home ... if I could put couches in here, I would."
It's no surprise, then, that Minot and her staff pride themselves on their robust selection of children's books and are also sure to keep a fair amount of toys for sale on hand. Christopher's Books is also known for its selection of fiction titles and cookbooks.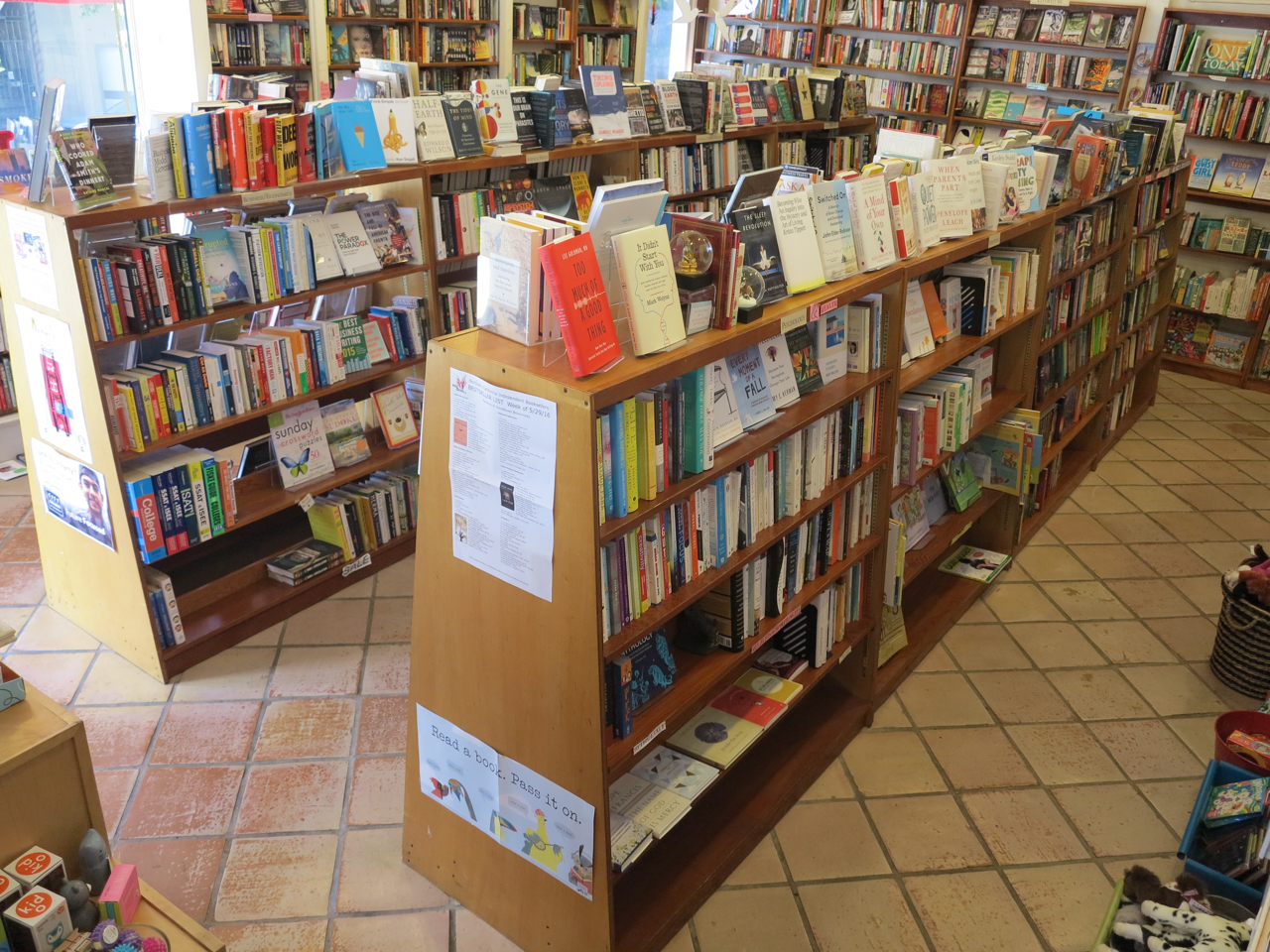 Running a small, independent bookstore in San Francisco has not been without its challenges. Minot's business has seen the rise of Amazon.com and other online sellers since she began working there in the early '90s, a rise that spelled doom for many similar indie bookstores. 

"In the beginning, I kept trying to figure out how I could compete with Amazon," said Minot. "However, I realized that I didn't want to be a chain, but a small, well-curated space where people could have a face to face relationship to their bookseller."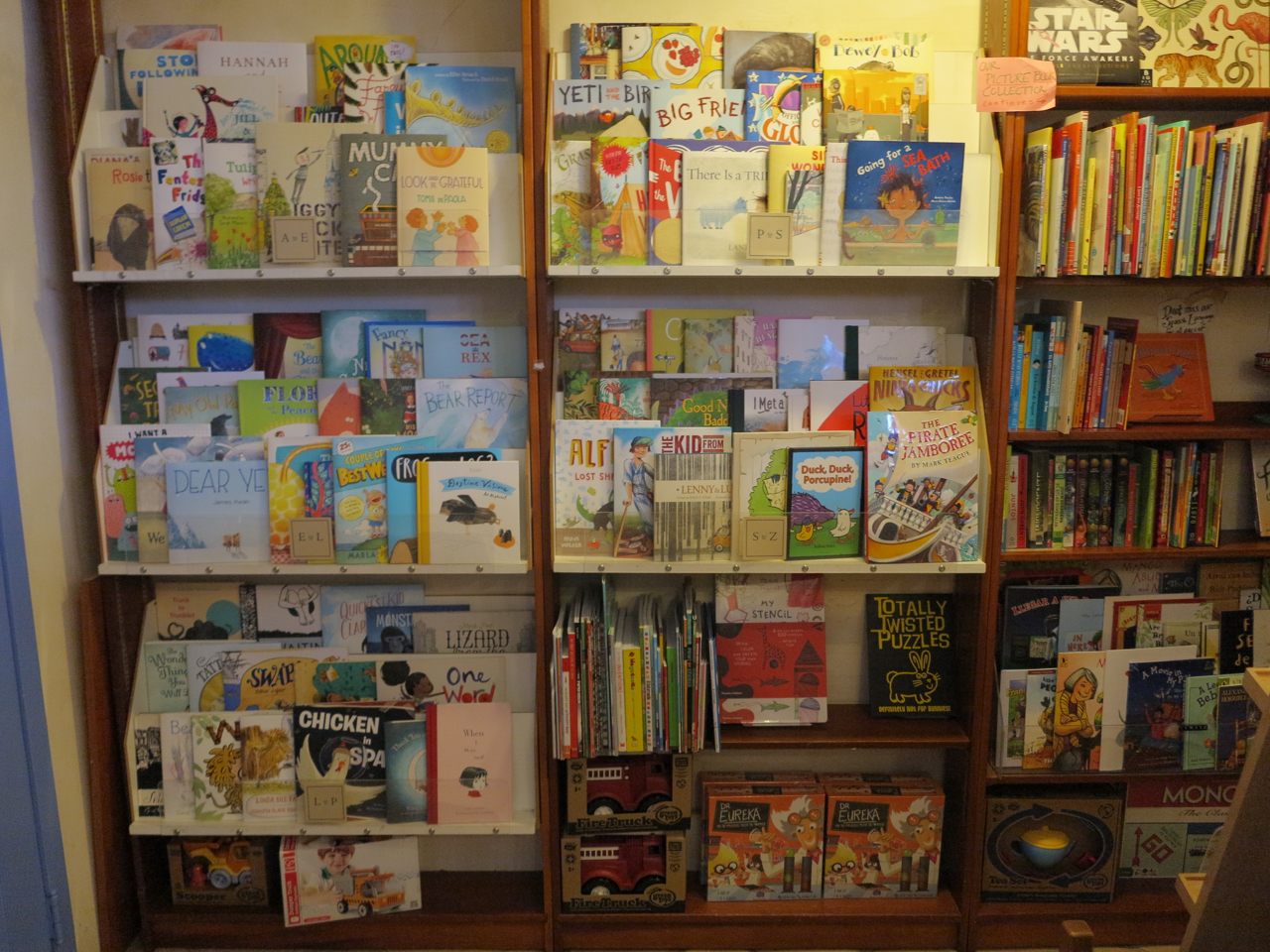 To this end, Christopher's Books is sponsoring a book drive benefitting The Nancy and Stephen Grand Family House, an organization that provides housing for families of those hospitalized with life-threatening illnesses. They will also assist the new Mission Bay facility in maintaining a library for kids and adults alike. 
In the past, Christopher's Books has held similar book drives for nearby Daniel Webster Elementary School and Hilltop Pregnant Minors Program.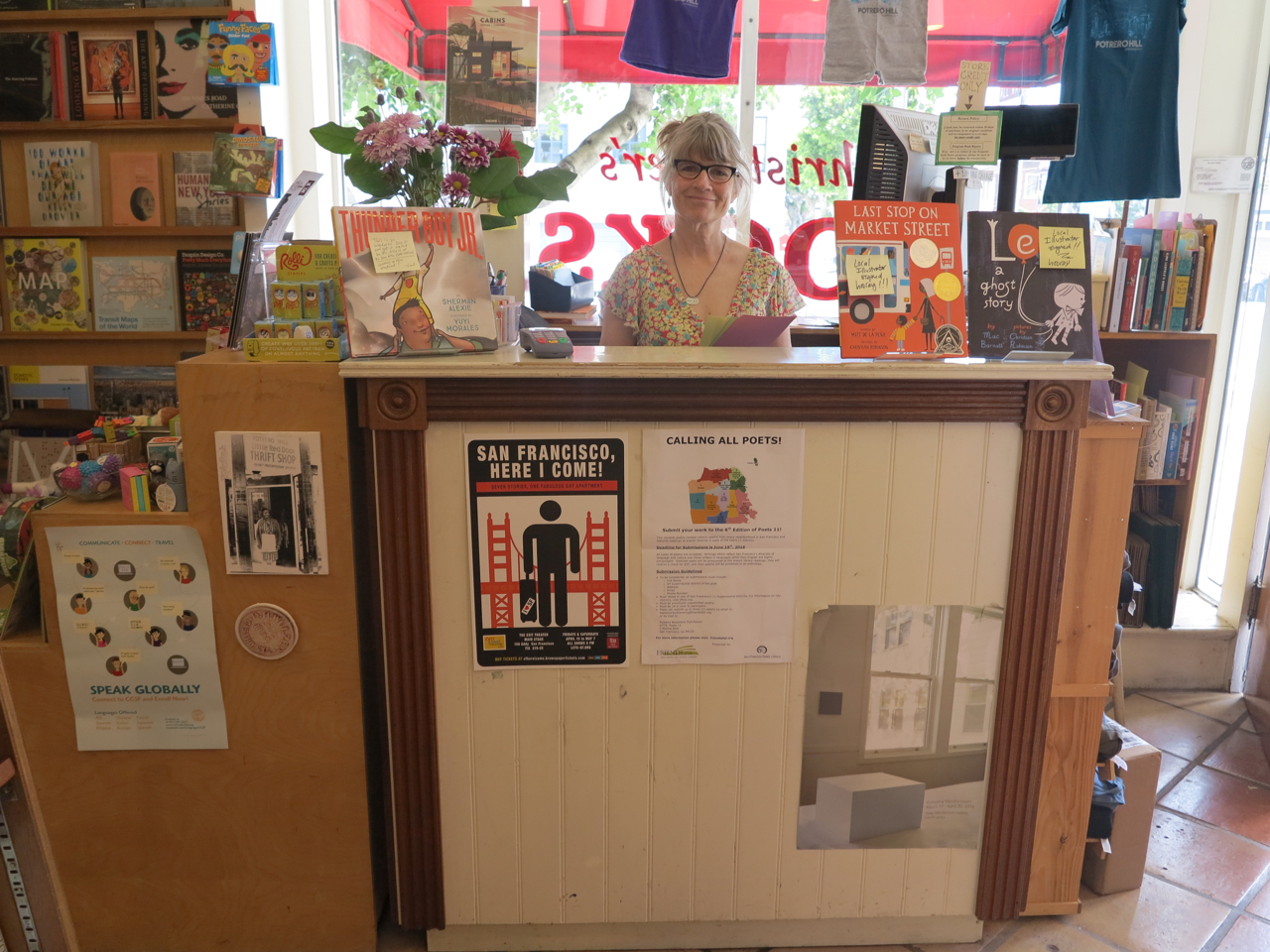 As for the Potrero Hill community, Robertson told us that while she has noticed more high-limit, metal credit cards being used at the store, the neighborhood's evolution has neither hurt nor drastically improved sales. "The newer crowd is not spending as much time in the neighborhood they live in," she said. 

Minot did report that newer restaurants on 18th Street have helped to bring a newer, younger group of people into the store, especially while they wait in invariably long brunch lines.
"I've enjoyed meeting all the people coming to this neighborhood because of Plow. They love the bookstore. I think people in their twenties are having a reaction to all the technology that surrounds them, and walking into a bookstore is sort of a quaint, retro experience," said Minot.