Carved into a steep expanse of green along Douglass Street between Clipper and 27th streets, Douglass Playground and Upper Douglass Dog Play Area attract neighbors to a hollowed-out hill, framed to the west by steep cliffs.
The infamous Gray Brothers operated the Blue Rock Quarry here in the 1890s, manufacturing bricks and paving stones for the growing city—and terrifying residents with explosions and rock slides. But these days, the only slides that exist on the site are of the playground variety.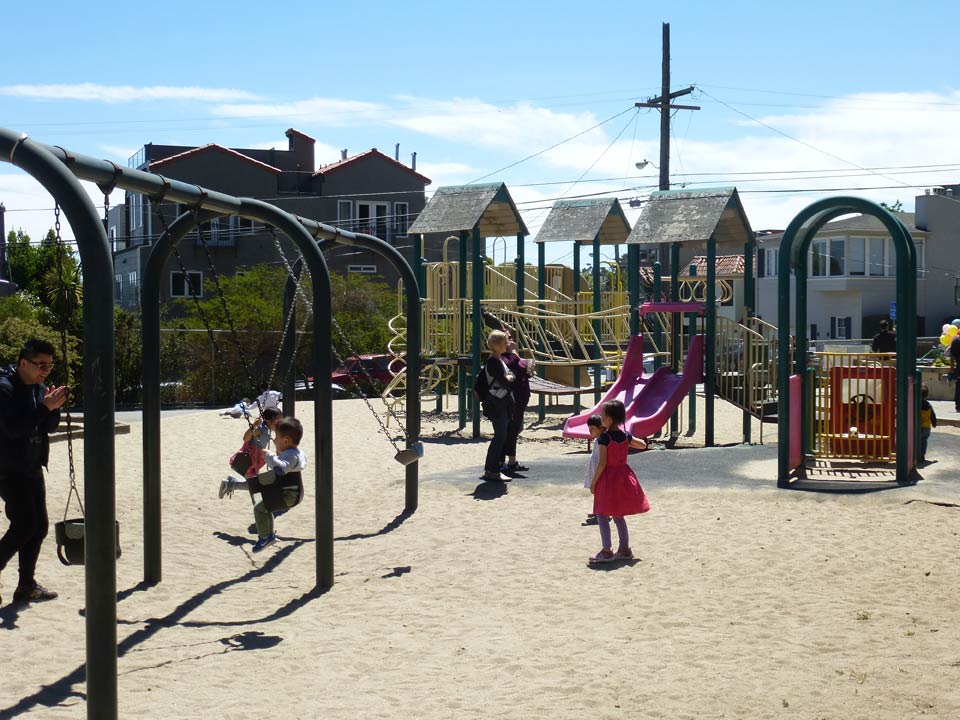 The upper and lower sections of the park are separated by a steep wooded slope, so they effectively function as two separate parks. The lower section of the park, built into the grassy bowl created by the quarry, is accessed through a gate at the intersection of Douglass and 26th streets. Here, you'll find a clubhouse, playground equipment, a large field, picnic areas, restrooms, a tennis court and a basketball court.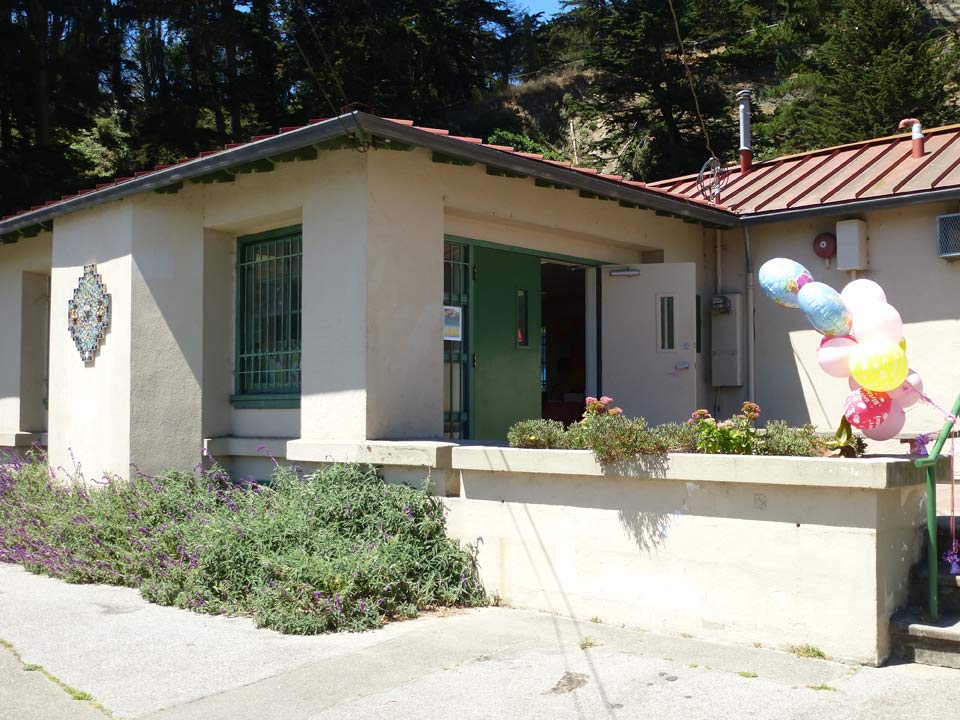 On a recent sunny Saturday morning, a children's birthday celebration was in full swing, complete with a bounce house, a piñata party and a picnic. The clubhouse and picnic area can be reserved for group gatherings.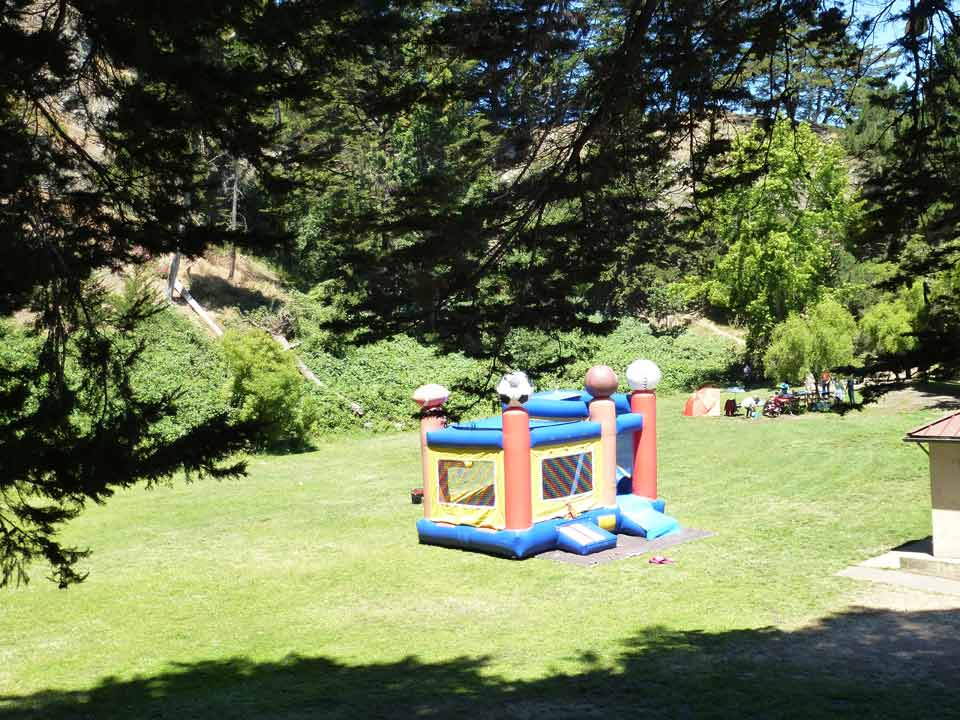 Up the hill at Douglass and 27th streets is the Upper Douglass Dog Play Area, open as an off-leash dog run. The large field is surrounded by towering trees, offering your furry friend sun, shade and a place to run free. The park is accessed through a double gate to prevent dogs from running out into the street. There is a hose for rinsing off and a water fountain.