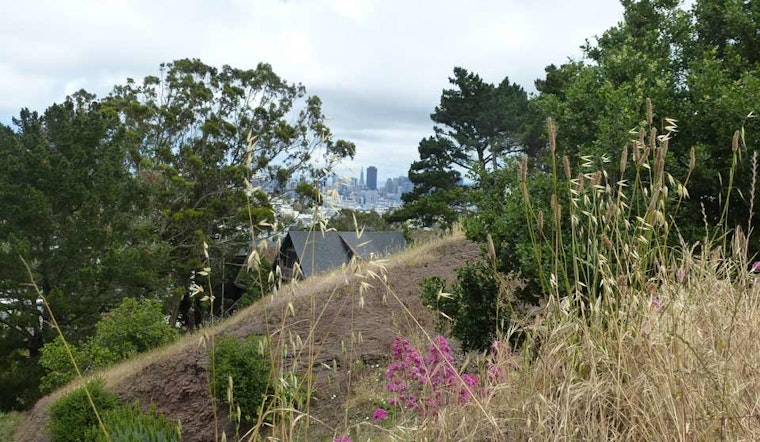 Published on June 09, 2016
At the junction of Duncan and Castro streets in Upper Noe Valley, a 1/2-acre hilltop preserve  displays a slice of San Francisco's wild, rocky terrain. This is a steep, sloping ridge of native grasses and exposed Franciscan chert rock that is alive with the hum of bumblebees and shocks of color on a warm spring day.
The open space is surrounded by houses and a wooden bench at the top offers a vantage point to Diamond Heights and an unobstructed view of Twin Peaks. The downtown skyscrapers are visible through trees.
This time of year, the grass is a golden brown and in the spring there is an abundance of Ithuriel's spear (Triteleia laxa), a small purple lily native to California. A steep rocky trail bisects the park, following the would-be north-south trajectory of Castro Street. The trail connects the upper park entrance at Duncan and Castro streets with the lower stairway entrance at Castro, 27th and Newburg streets. A delightful sculpture garden on private property welcomes visitors in the lower section of the park.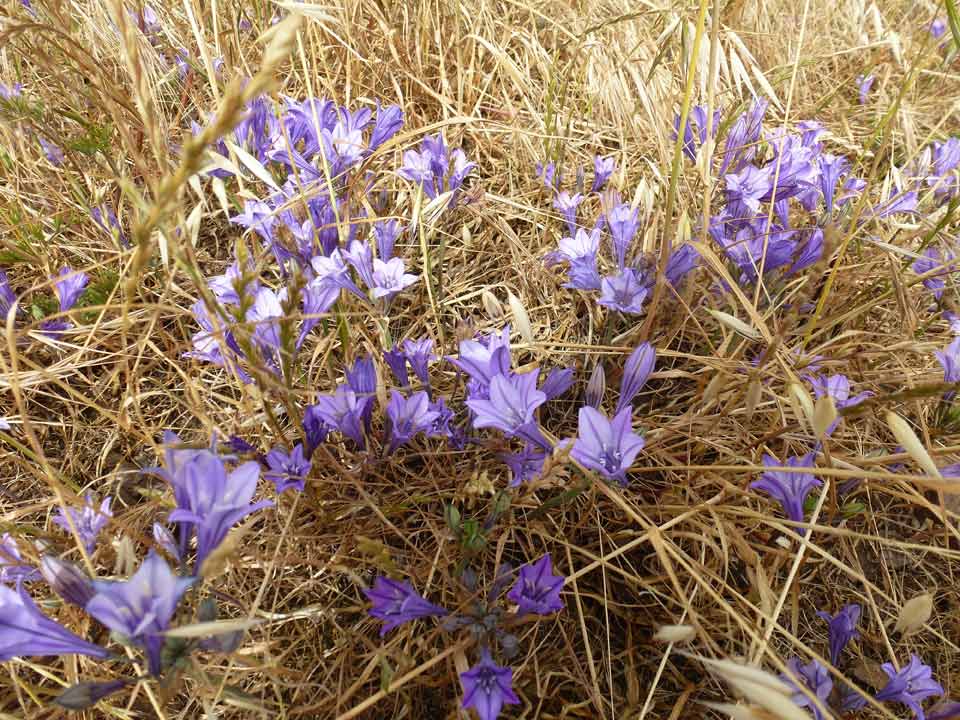 This is the one of the smallest designated Natural Areas in the city. The San Francisco Recreation and Park Department's Natural Areas Program manages, protects and restores the city's most significant natural resource areas.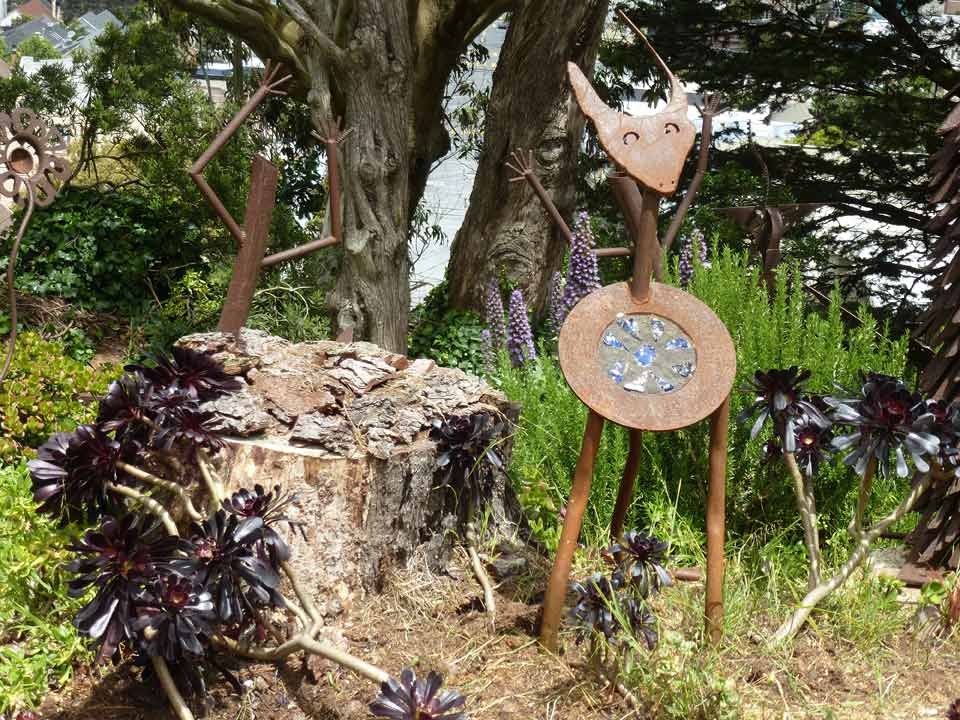 The property was acquired in 1979 during the first years of the city's open space program. Funds from Proposition J, a property tax measure passed by the voters in November 1974, were allocated citywide to acquire property for new recreation areas and to renovate existing parks. In the 1970s, acquisition of hilltops for public open space was a high priority for the city as property became more valuable and developers were willing to spend more to build on steeper slopes.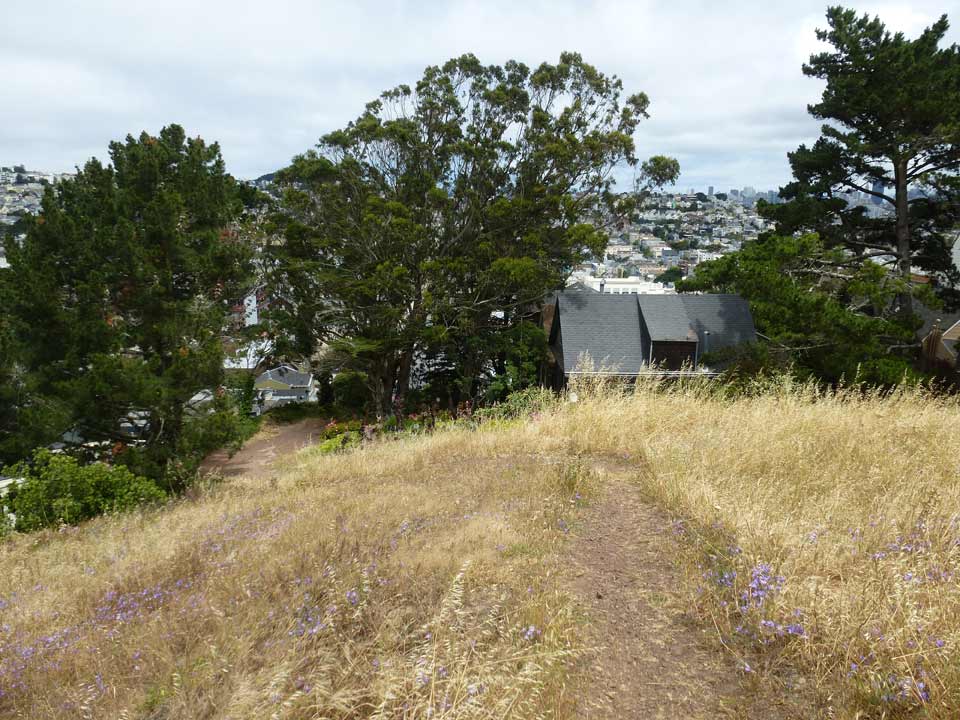 Duncan & Castro Open Space is only one of many parks created in the 1970s. The other hilltops that were preserved under this early program, including Tank Hill, Billy Goat Hill, Kite Hill and portions of Glen Canyon Park, had similar characteristics: they were likely to develop, enjoyed widespread support for setting aside as open space, and had outstanding natural features and views.