Claiming a full city block bounded by Minnesota, Indiana, 19th and 20th streets, Esprit Park's mini-forest softens the surrounding urban edges. This sliver of green was here, wedged between Highway 280 and warehouses, long before residential units started popping up around it.
A large grass meadow is enclosed by redwoods, poplars and pines and an interior gravel pathway encircles the park's central grass area, snaking through the tree canopies. There are several fitness stations, benches and picnic tables scattered along the perimeter of the park.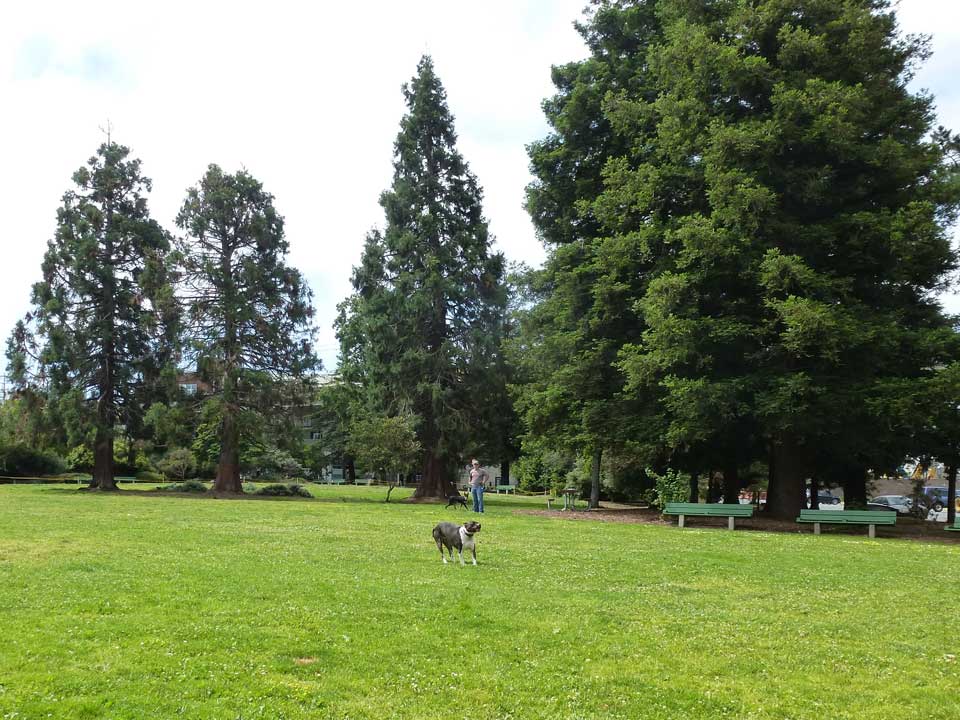 The park is named for Esprit de Corp., the iconic San Francisco clothing label that inspired trendy sportswear fashion with its colorful and casual style. In 1972, Esprit transformed the former Schilling Wine Cellars warehouse on Minnesota Street into their corporate headquarters. The brick building was constructed in 1906 and still stands near the park, repurposed as loft-style homes.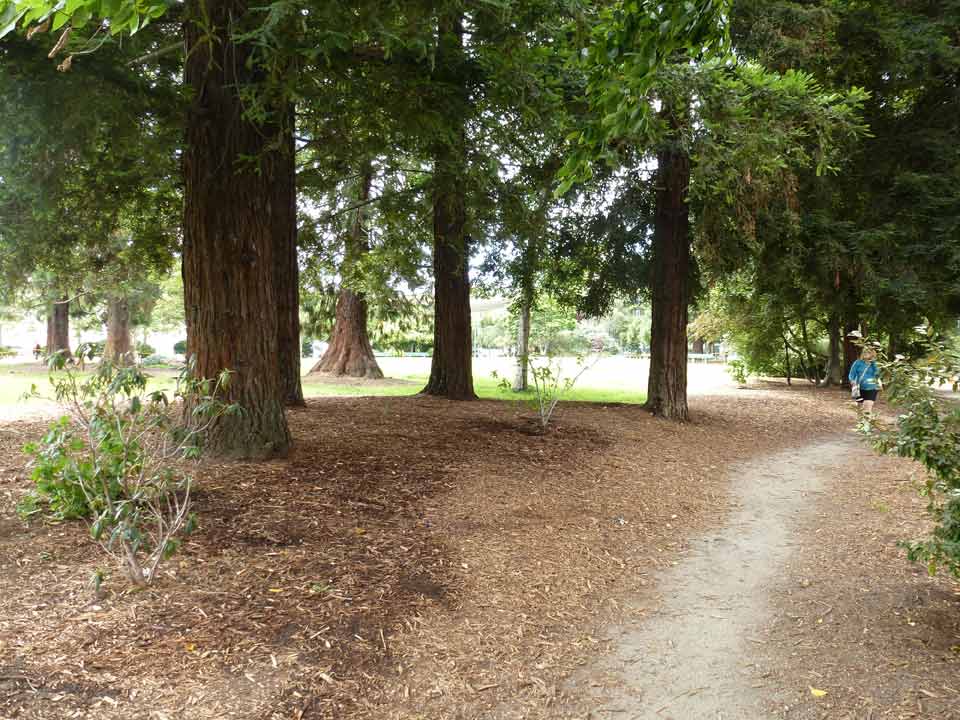 In 1982, the company set aside this land as a private park, envisioning a forest surrounding a meadow. Nearly 35 years later, that is exactly what it has become.

A 1983 San Francisco Chronicle article described the park as "an instantly welcome oasis in a predominantly industrial area." It was a place where corporate events were held, but it was also open for public recreation. For a while the park became a rotating sculpture garden, featuring large-scale works on loan from local galleries by such artists as Mark di Suvero, Henry Moore, William Turnbull, Charles Ginnever and George Rickey. And the only grass tennis court in the city bordered the park on the north, reserved for Esprit employees.

In 2001, as the company prepared to relocate out of San Francisco, Esprit donated the park to the Recreation and Parks Department. The company has moved on but the park remains a favorite neighborhood spot for dog walking, exercising and enjoying a bit of green.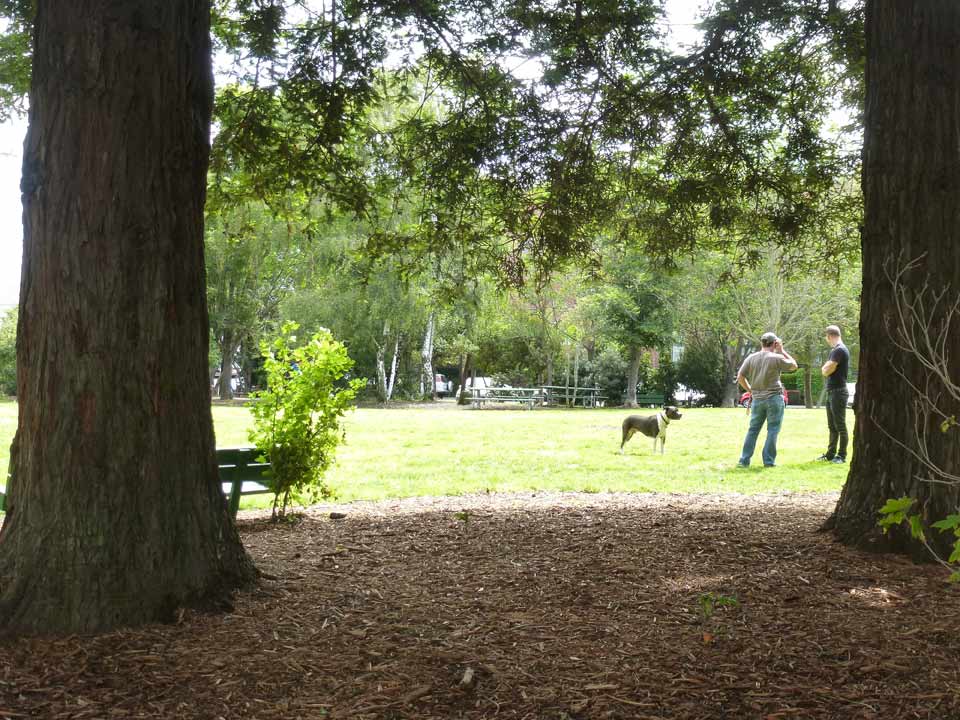 Getting there: The Muni K/T light-rail and the 22-Fillmore stop at 3rd and 20th streets, two blocks from the park. The park is wheelchair accessible. There are no restrooms and parking is on-street.