The July 4th holiday weekend is almost here, and there are plenty of activities in the neighborhood to keep you busy through the long weekend and beyond. Nature, music, free tours and even a way to give back to the community are all on offer in the Inner Sunset.
On Saturday, San Francisco Recreation and Park Department gardeners will host a volunteer day at Kezar Triangle. This monthly event allows members of the community to give back by helping to maintain and improve the park. There are a wide range of gardening jobs available and light refreshments are provided, as are gardening tools and gloves.
In partnership with Healthy Parks, Healthy People Bay Area, SF Rec and Park will also be offering a guided nature walk at Stow Lake on Saturday.  The program is designed to focus on community and staying fit while exploring the city's natural areas. Professional guides from the Rec and Park Department will lead the walk, which gets started at the Stow Lake boathouse at 10am.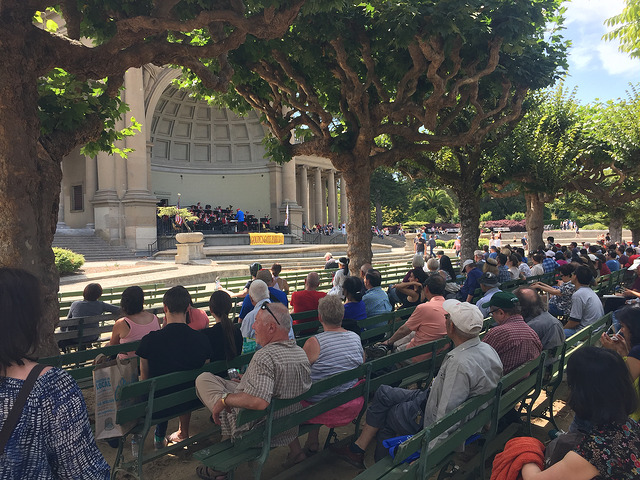 The Golden Gate Park Band brings music to the Music Concourse in Golden Gate Park on Sunday. The band plays each Sunday throughout the summer, but this week is their special Independence Day concert, entitled "The American Landscape." The performance features patriotic music for the occasion.
On Monday, the July 4th holiday, San Francisco City Guides will be offering two free walking tours of the Japanese Tea Garden, one at 9:30am and one at 1pm. They invite you to join them and "learn about the icons of the Garden and the family that lived there."
Here's some more from the Inner Sunset events calendar. For more events around the city, visit hoodline.com/events.
Do you have an event to promote? List it for free on the Hoodline events calendar to reach a wide audience inside (and outside) your neighborhood. Submit your event details and we may even feature it right here next week. 
This Week In Inner Sunset News: