Sunflower Garden, a traditional Vietnamese restaurant, has opened up at 1368 9th Ave., formerly the home of Man Hing Market, which closed in June 2015.
Man Hing, which held the space for several years, was one of the few remaining Asian specialty stores in the Inner Sunset's commercial district; in addition to groceries and staples, the store also sold prepared foods.
Today, the space shows few signs that it was once a sleepy grocery. Thanks to a major remodel, Sunflower Garden is a well-lit space with seating for at least 40 customers. The front entry has been completely redone, the kitchen has been gutted and remade with new equipment, and a new ADA-compliant bathroom has been installed.
Sunflower Garden's menu offers the full range of dishes that fans of Vietnamese food have come to expect; the appetizer list includes four different types of rolls, as well as cakes made of rice and taro flour. Fans of phở will find more than a dozen varieties on the menu, and the kitchen offers the most vegetarian options of any restaurant on the block.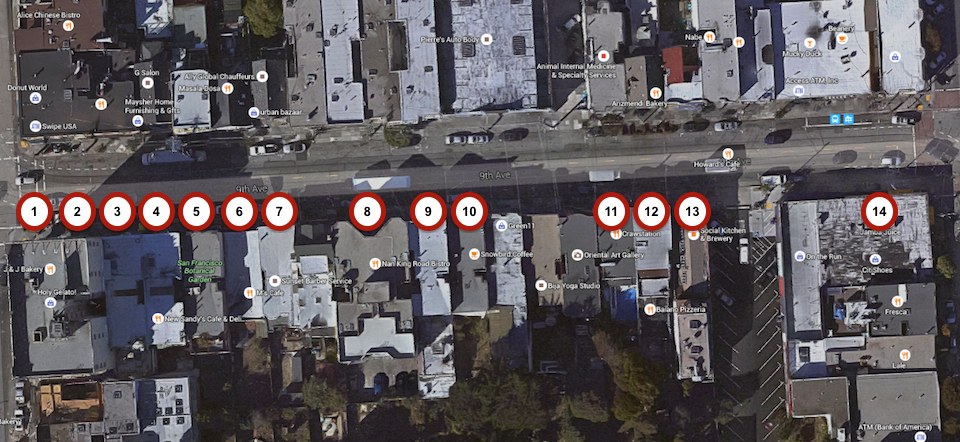 In a corner where sacks of jasmine rice once stood, diners sit at window tables and watch the world go by while sipping iced coffee. Because the space was zoned for retail use, the owner had to obtain a change of use authorization to turn it into a limited-use restaurant. (Upstairs, an unauthorized in-law unit has been brought into compliance.)
Most street-level businesses on 9th Avenue between Judah and Irving are now places to eat and drink. In recent years, several markets and groceries have been adapted for other uses, leaving locals with fewer shopping options. Today, the east side of 9th Avenue where Sunflower Garden operates now offers 14 different places where one can grab a bite to eat.
As of December 2014, there were more than 70 restaurants in the immediate vicinity, comprising 35 percent of local businesses; more eateries have opened since then.
Sunflower Garden (415-571-8850) is located at 1368 9th Ave. and is open daily from 10:30 am to 9:00 pm. Major credit cards are accepted; alcoholic beverages and delivery service are not yet available.