A new brewery and tap room is set to make its debut in the Mission this summer. Called Standard Deviant Brewing, the new business is setting up shop inside the former Ken's Wheel Service space at 280 14th St., next-door to The Armory Club. 
Finding the space wasn't easy. For two years, owners Mark DeVito, Paul Duatschek and Dave Azzam have been working to find the right spot for their up-and-coming brewery, but trio told us that they have been competing with deep-pocketed folks trying to build tech offices. Finally, after an exhaustive search, the Standard Deviant team say they've found the right space when it comes to square footage, price, and foot traffic.
"Our landlord was really cool," said DeVito. "She said she had offers from big companies who were offering way more than we can pay her, but she was like, 'You guys are local and actually keeping the spirit of the city going' so she went with us instead of taking more money."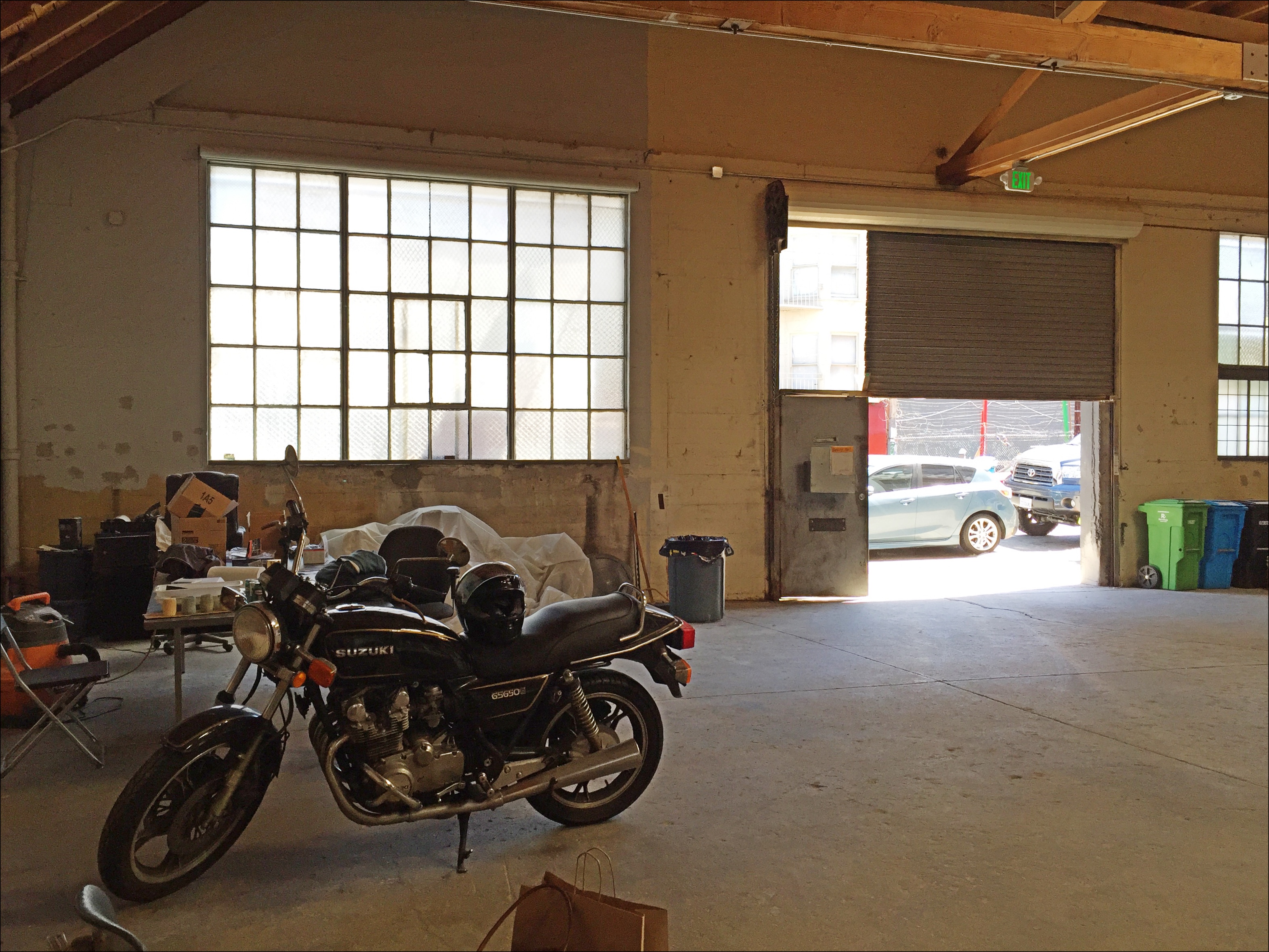 The lease for the business began in August, and since then, they've dug up the floors, redone plumbing and electric, and gotten it up to speed before the tanks arrived in May. "It's what I like to call Christmastime," said Duatschek. "A big 18-wheeler showed up and all the tanks were nice and laid-out."
Duatschek, the head brewer, is originally from the D.C. area and moved out to San Francisco in 2003. A Lower Haight resident, he has a degree in biology and a background working in biotech, but has been homebrewing for several years, including time spent learning from the Magnolia crew. 
Mark DeVito is handling the sales and front-of-house responsibilities. No stranger to the business, DeVito is a partner in a string of local bars that include Tonic, Bullit, Lightning Tavern, Soda Popinski's, Wild Hare and Dr. Teeth and the Electric Mayhem. "I've taken a liking to the beer side of the business," he said. "Sometimes bars in the city have a ceiling, but this has no ceiling. If this works we can take it national. I think that's every brewer's dream."
Dave Azzam, on the business end of things, met Paul in college and has known Mark for several years. With a background in solar energy and nonprofit management, he says that he's always wanted to run a business of his own, but was just looking for the right idea.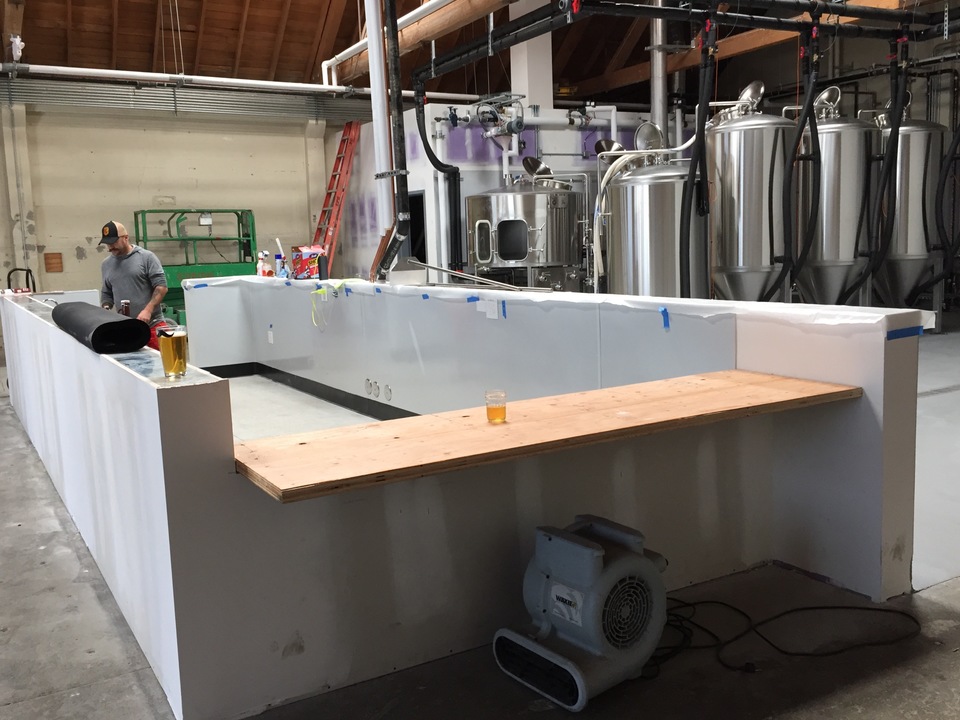 The brewery will retain an industrial feel, and will basically be a tap room with a 14-seat bar and plans for communal tables. The trio doesn't plan on serving food in the beginning, but will have bar snacks and get some food trucks to park outside. 

For the launch, they plan to start out with three to four beers, but the goal is to be doing six to eight beers toward the end of their first year. "What we want to focus on is very drinkable, attainable beer styles," said Duatschek. "I like to focus on balance and flavor." As far as categories, they'll probably start out with an IPA, a light Belgian beer, and a kolsch. Once the brewery opens, they plan to do growlers right away, and they're also exploring canning and bottling their product.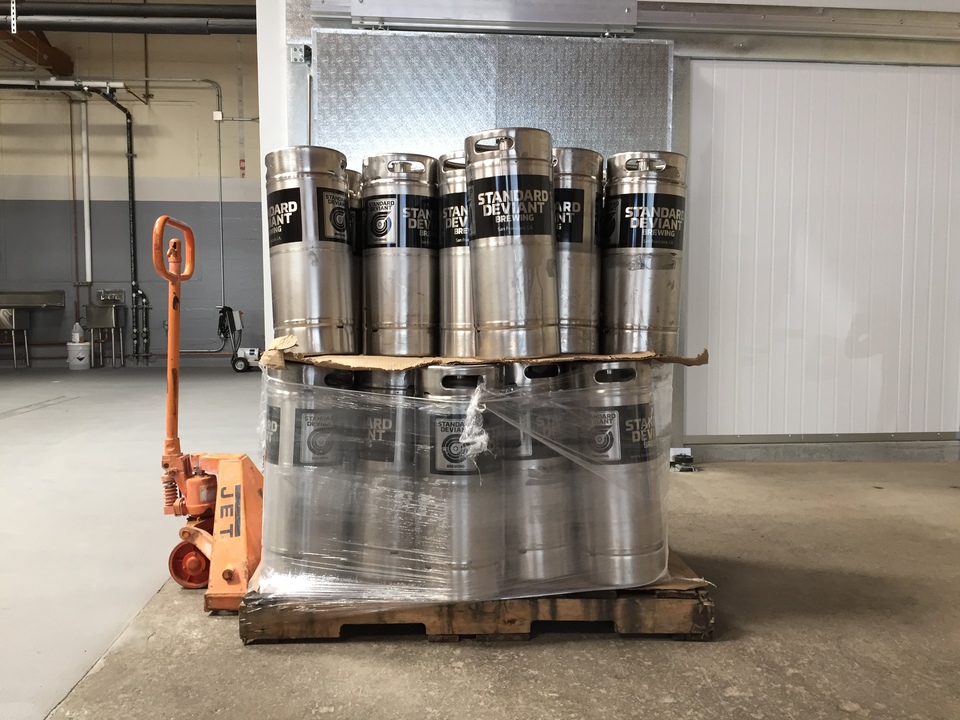 As far as the brewery's name, Duatschek said, "It comes from a few different places, but it's sort of playful and implies that we are going to make some classic beers, but we're also going to deviate from that."

The owners hope that they can open in July, once they get the bar installed, the interior finished, and enough beer brewed to meet demand.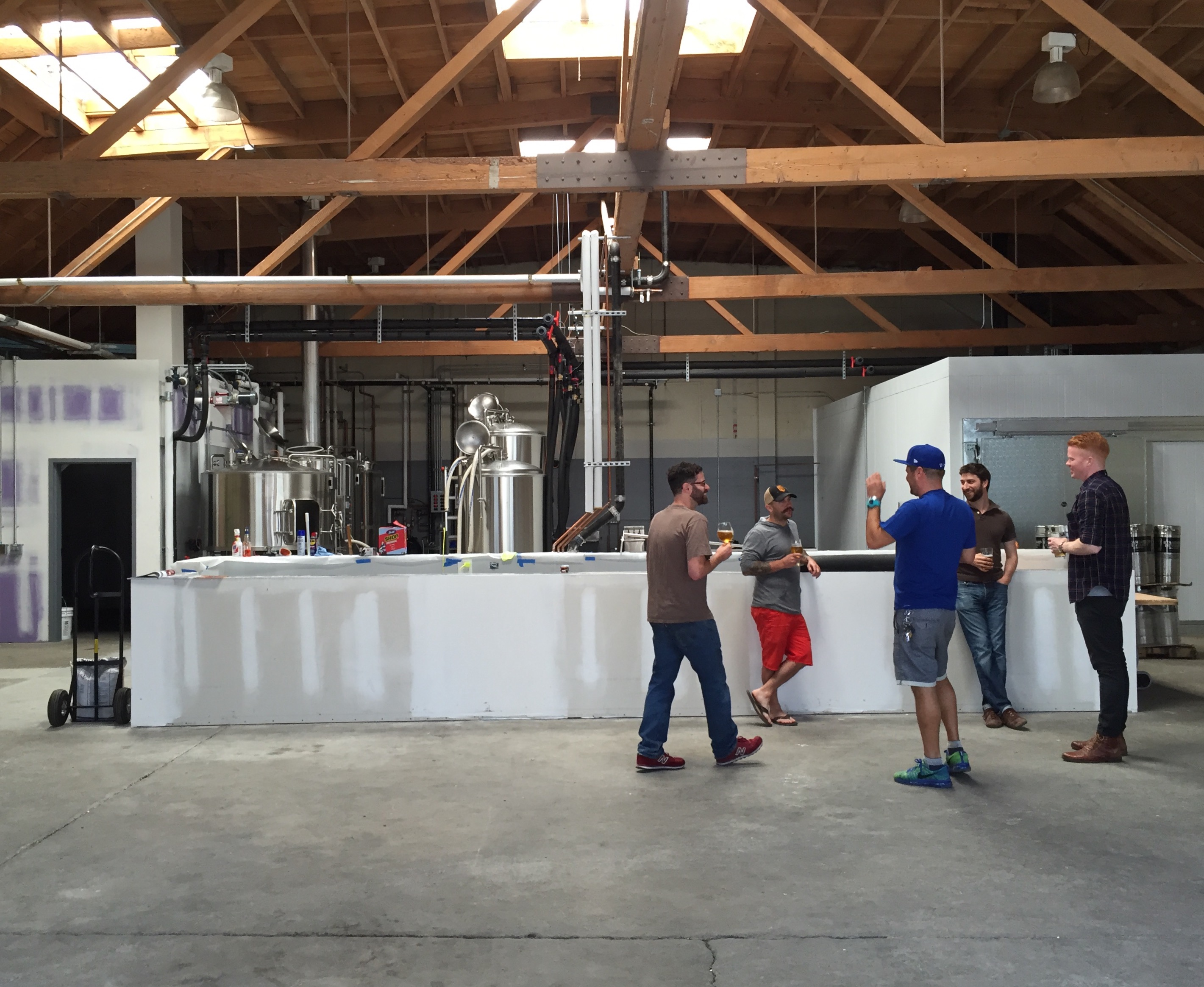 On our recent visit, a few people strolled in to see what was going on. "It'll be like this until we open," said Duatschek, who encourages neighbors to drop in. "Anytime the door is up, come on in and say hello."