This year's third Sunday Streets event will also be its largest; on June 12, several major roads around Golden Gate Park, Ocean Beach and Great Highway will be closed to create a temporary public space for recreation and relaxation.
Forty years ago, city officials in Bogotá, Colombia created the first Sunday Streets event to promote community engagement. Since then, the idea has spread globally. This year, eight monthly events will be held around the City between April and November.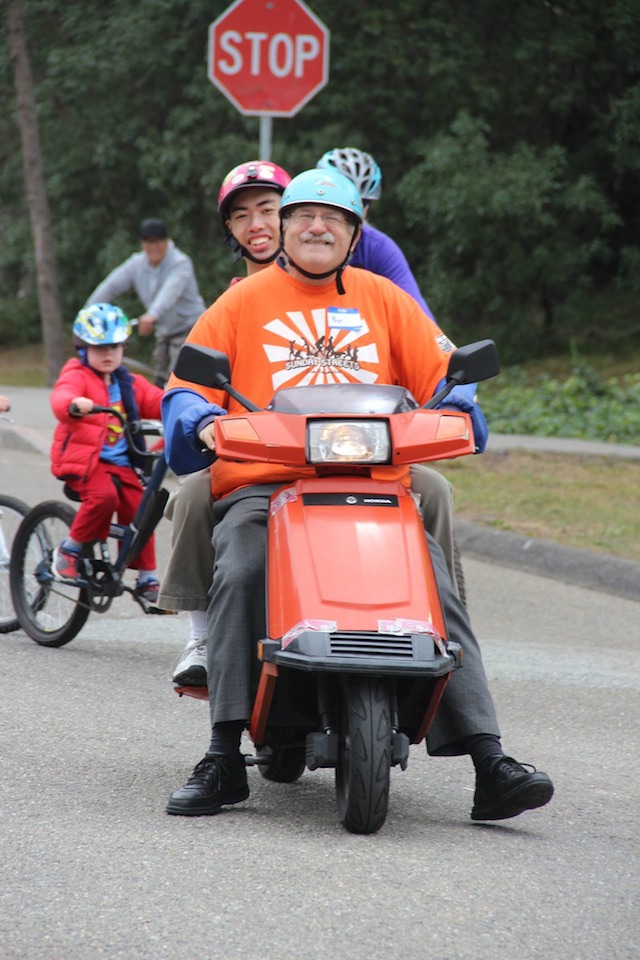 The Mission and Bayview/Hunters Point have already held events; here are the next neighborhoods to receive the floating street fair in 2016:
July 12: Tenderloin
August 21: The Mission
September 11: Western Addition
October 16: Excelsior
November 13: Embarcadero
The Route
The route extends from JFK Drive between Bernice Rodgers Way and Transverse Drive, Bernice Rodgers Way to JFK Dr., Martin Luther King Jr. Drive to Bernice Rodgers Way, Lincoln Way to MLK Dr., and Great Highway between Sloat and Lincoln.
Several major arteries will close to accommodate the festivities, as well as the Escape From Alcatraz triathlon, which passes through Golden Gate Park.
Getting There
Due to road closures and detours, Muni is your best bet, followed by self-powered forms of transportation like bikes, rollerblades and comfortable shoes. Organizers recommend using the following Muni lines to reach the action: L, N, 5. 31, 44, 71, 28, 29.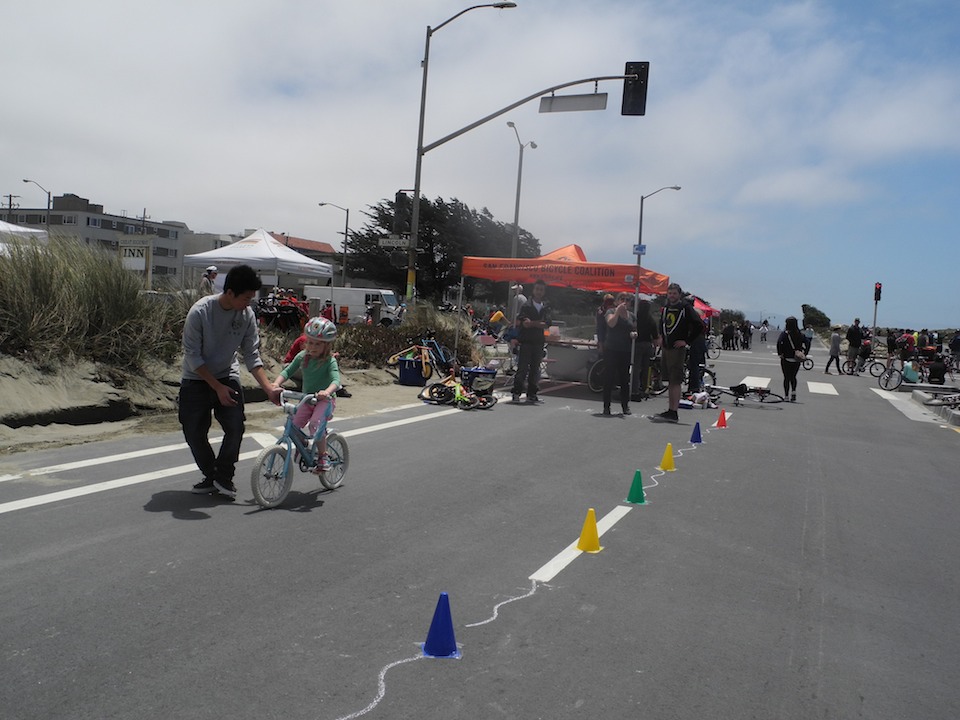 Highlights
The convergence of 36th Ave. & JFK Drive will be an activity hub for several event partners and sponsors including the Hoodline tent, where you'll be able to meet some of our staff.
Health & Fitness Track
Get your blood moving with healthy cooking demonstrations, free blood pressure screenings, a Pop-A-Shot basketball arcade game at The Golden State Warrior's AmEx Fan Van, and some free giveaways.
Education & Professional Development
Take some weirdly unflattering selfies inside the Monterey Bay Aquarium Photo Booth, take in some history about Victorian homes around the Sunset, and get the latest on preschool and summer camp info from local providers.

At Sloat & Great Highway, attendees will find another hub with more attractions:
Arts & Culture Connection
Enjoy live music by several local bands, including The Bandwagon By The Old Folks, The Painted Horses, and Down Dirty Shake. Plus, belly dancing!
Sunset Mercantile
This pop-up shopping district features goods by local eateries, makers and artists. Sunset Mercantile is hosting a "hop" that offers food, drink, live music and art that can all be consumed on-site or bagged for your convenience.