If you find yourself downtown in search of a gluten-free pick-me-up, Glütless at 325 Mason St. has you covered.
After a successful run at the 50 Fremont Plaza Farmers Market, the gluten-free bakery, run by Golan Yona, launched its first brick-and-mortar this spring at 325 Mason St. The shop offers an array of gluten-free baked goods, including loaves of bread, muffins, pizzas and sandwiches, as well as a selection of packaged gluten-free snacks.
For Yona, jumping into the world of gluten-free baking was born more from necessity than anything else. Due to health problems that required surgery and time away from his previous 20-year career in academia, Yona spent some of his downtime reflecting on challenges he had faced with Celiac disease.
"Today there are more [gluten-free] options, but it is still limited, especially if you are looking for something on the go or fresh baked goods," he says. "The prices you are being charged are so high; it puts you in kind of a corner." But he believes that there is a way, without compromising ingredients, to make more affordable gluten-free products.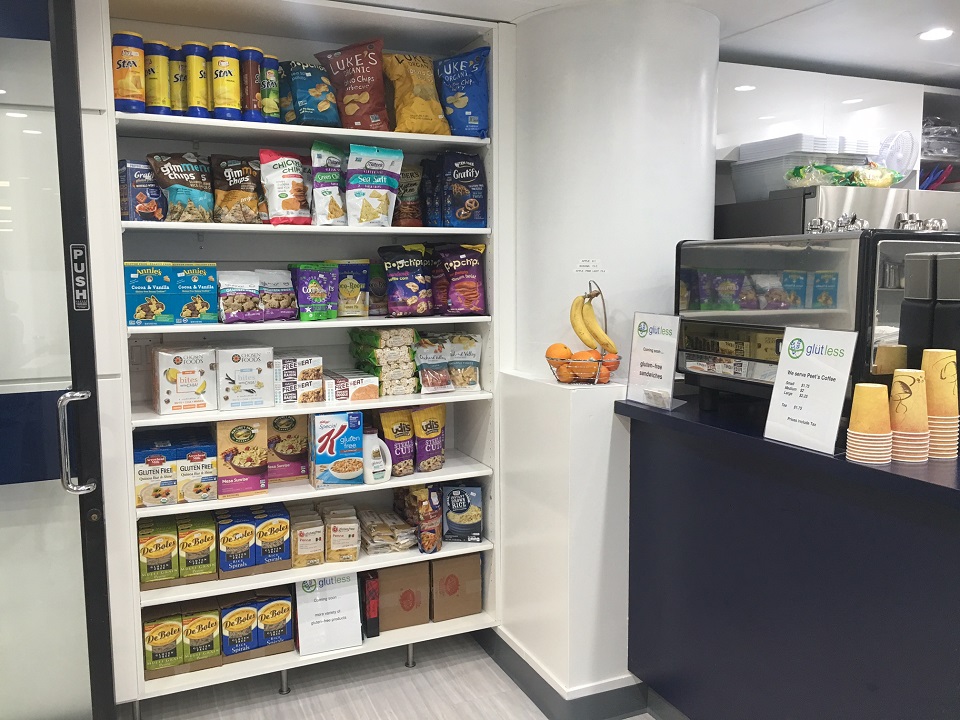 "There was a fear of actually taking that step and deciding this is the business I am going to launch and commit to," says Yona. But, with no prior commercial baking experience under his belt, he used his research background to delve head-first into business.
To "test the waters," he started out by selling his gluten-free bread at the 50 Fremont St. Farmer's Market. "The feedback and the experience really helped me a lot," Yona said.
After perfecting that recipe, he began exploring gluten-free pizza crust, which proved more difficult than he had imagined. Committed to maintaining affordable prices without compromising on flavor or quality ingredients, it took him time to develop a pizza crust that elevated customers' expectations of gluten-free pizza.
While Yona has a very 'one-step-at-a-time' mentality, he would love to see expansion in the future, including securing a larger facility with a dedicated bakery to help increase his volume and product lines and opening additional shops, he said. But even through the brand's growth, he hopes to sustain his focus on providing "tasty gluten-free food" at an affordable price point.
Glütless is open 10am-4pm Mondays through Fridays within the lobby at 325 Mason St.—right next to the Hertz.