The Castro prides itself on being open and hospitable to all, but one look around the neighborhood's nightlife scene makes it clear that the vast majority of bars and events, while welcoming to people of all genders and sexual orientations, primarily cater to gay men.
A year after the closure of the Lexington Club, San Francisco's last remaining lesbian bar, Hoodline met up with a few women to talk about their impressions of today's Castro. We wanted to know whether the world's first distinct gayborhood still feels hospitable to lesbians—and what might have led to the lack of spaces for them. 
Gathering spaces for gay women in San Francisco used to be more prevalent, but they were never numerous, says award-winning playwright Mercilee Jenkins, a longtime Castro resident. "There used to be a few places, such as The Café [which still has a designated girls night, 'Lips,' held on the first Saturday of the month] and Francine's, but there's no specific place that's just for women," she said. "All we really ever had was Amelia's and the Lexington Club, which were near the Castro, but now they are closed."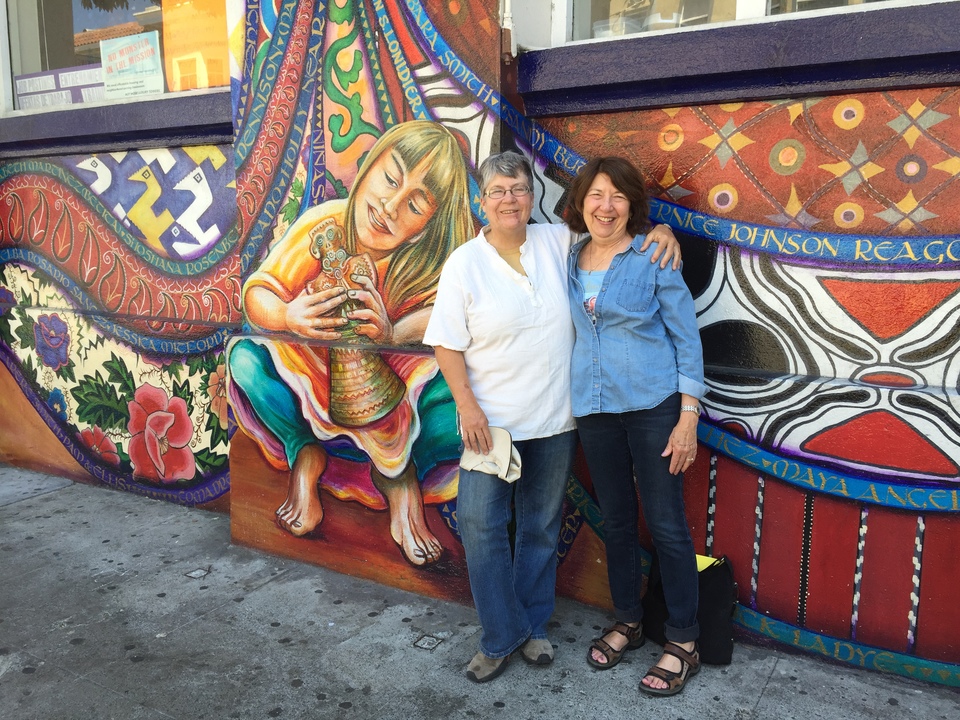 One issue is that the Castro has never been a neighborhood where many lesbians resided, says Jenkins' partner of 12 years, author and organizer Sushawn Robb. "The Castro used to be a community of both lesbians and gays meeting together, but even in the '80s and '90s, I knew few lesbians who actually lived in the Castro. They tend to land more in the Mission, Bernal Heights, or the East Bay."
Jenkins says a few nightlife options still remain, but none of them are exclusively gay spaces. "There's Wild Side West in Bernal Heights, which is more of a neighborhood bar that's gay-friendly. El Rio is the same type of thing—it's gay-friendly but it's not gay, and it's not in the Castro," she said.
"The Castro has not been great for lesbians in a long time, especially since they closed the Patio. That used to be such a landmark place. Everyone used to go there. It was a community resource."

Nonetheless, Jenkins admits that the Castro "was always predominantly gay men—and I think that economics plays a big factor in that."

Andrea Aiello, executive director of the Castro CBD, agrees with Jenkins, noting that the gender pay gap likely plays a role. "San Francisco is so expensive, and women earn less than men. Maybe it's due to the fact that [lesbians] just don't have an expendable income, so they're not spending their money in bars."
The influx of wealth to the Mission hasn't helped, either, as many of that neighborhood's gay spaces, from the Lexington Club to Latino-oriented gay bar Esta Noche, have disappeared.
"Women used to go out in the Mission, but those places seem to now be gone," Aiello said. "At least I don't think they're there anymore, not like they used to be."
The Lexington Club's space is now a high-end cocktail bar called Wildhawk, which caters to a mixed crowd. However, an anonymous source told Hoodline that a month ago, a bunch of lesbians banded together, walked in and reclaimed their old space. Whether that takeover has stuck, we don't know.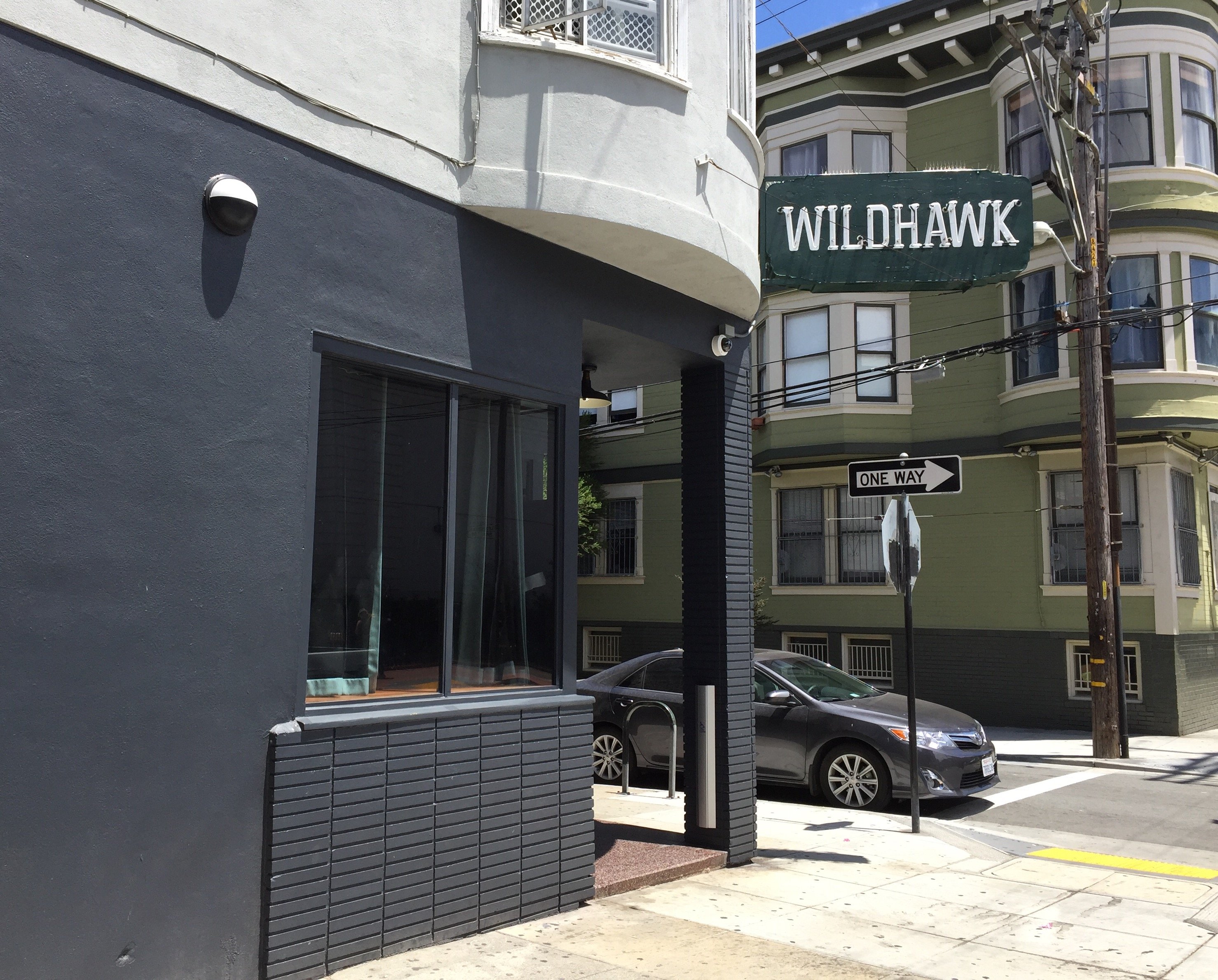 Tara Toni (short for Sorgentoni), who led last year's Gay Pride with Dykes on Bikes, agrees with Jenkins, Robb, and Aiello that there's no longer a set lesbian bar in the Castro—or anywhere else in the city.
"There are now only lesbian nights at gay guys' clubs," she said. "But the Castro has always been male-dominant. They don't discriminate against women; it just happens to be filled by men."
Toni, who works in the restaurant and bar industry, met her fiancee, Jennifer Berg, while working at FiDi bar Elephant & Castle, which is now closed. Just days after the Supreme Court ruled to legalize same-sex marriage, Toni got engaged at the 2015 Pride parade's kickoff, jumping off her best friend's revving motorcycle and asking Berg to marry her.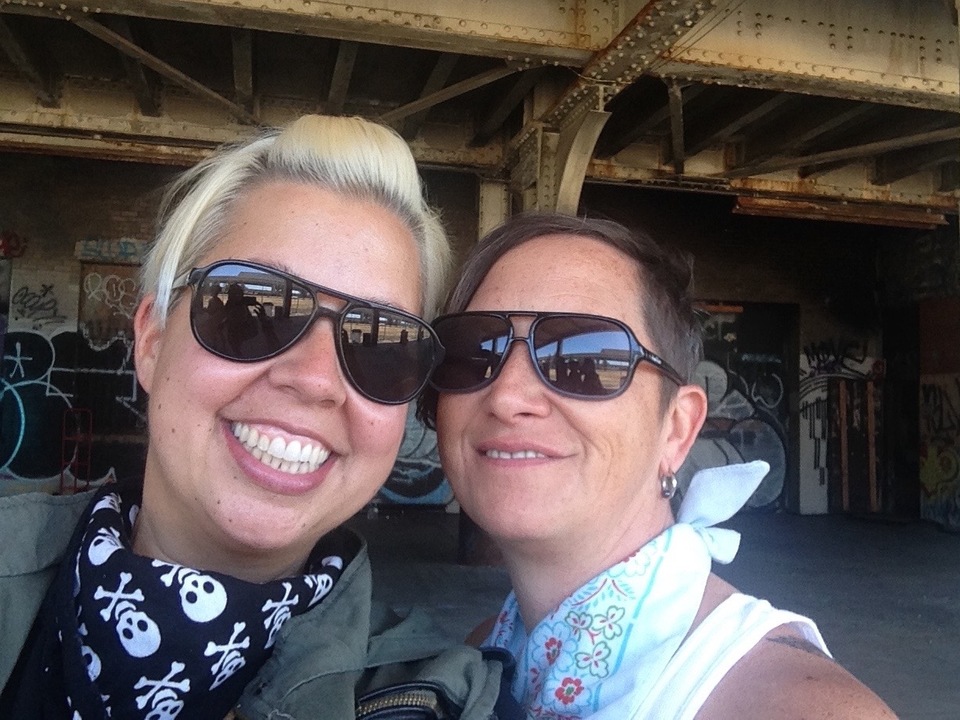 Now that she's found her fiancee, Toni says she doesn't go out to bars that much, noting that's "a lesbian's MO." But she says it can be hard for lesbians who aren't already coupled up to meet other women while out and about. 
"For women, if they want to meet someone [in the Castro], their chances are slim to none. For example, if you go to Badlands on a crowded night, there may be only five women there and not all of them are gay. So it's a very small pool," Toni explained. "El Rio holds an event called 'Mango' on occasion, and that's where the younger lesbians go. But, basically, if you are a lesbian looking for love in the city, you are not going to meet anyone in a bar, unless you go to a lesbian-specific event."
Here are a few regular lesbian events worth checking out: 
13 Licks: A weekly event, held on Tuesdays at the Castro's QBar. 
Lips: A dance party for women and their friends at the Castro's The Cafe, held the first Saturday of every month. 
Mango: An event for lesbians at El Rio in the Outer Mission/Bernal Heights, held the fourth Saturday of every month and on New Year's Eve. 
What do you think of the lesbian scene in the Castro? Does it still exist or was it ever really there at all? Let us know in the comments.