It's been over three months since The Lodge On Haight opened its doors in the former Rickybobby space at 400 Haight. To see how they're settling in, we sat down with chef Matthew Nudelman, who also ran the Lower Haight's now-closed Greenburger's from 2011-2014, to discuss the food industry, how he got where he is today, and most importantly—what he likes to cook. 
How did you get into cooking?
I've always loved food, even as a kid. I used to love going with my mom to the grocery store; we'd just run around and have fun. I went to the University of Arizona, and worked in restaurants the whole time I was there. By the time I was done with school, that was all I really wanted to do. 
What was your first big break?
I traveled for a bit after college, but friends of my parents had a son who opened his own restaurant in Buffalo, where I'm from. When I came home from Europe, he offered to teach me everything he knew—so I went from washing dishes and being a line cook and delivering pizzas to actually going through the entire process of opening a restaurant. That was a huge learning experience.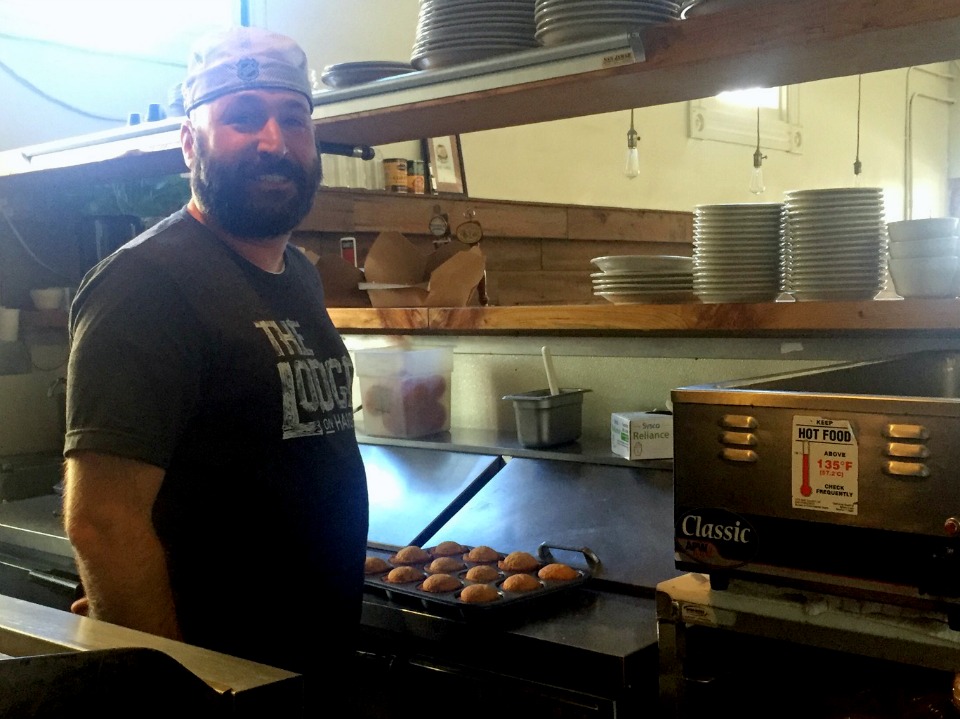 When did you move to San Francisco? 
About a year and a half after I returned to Buffalo, I flew out to SF to visit my sister and catch a couple shows at the Warfield. It was a beautiful April in the city, and going back to Buffalo's cold and snow was hard. On the ride home from the airport, I was like "Screw this, I'm out." 
What was your first job in the city?
It was funny, applying for jobs. People were like "OK, so you were a dishwasher, then a prep cook, then you were running a whole kitchen—how does that work?" It was 1997, and I didn't want a "real job" because I was following Phish on tour. But I got lucky. I was working at Elite Cafe and they made a deal with me, that if they let me go on a three-week vacation, I'd return and be a sous chef for them. I ended up being there for almost five years.
Where did you go from there?
I always get lucky! I worked for Perry Butler [of Perry's], redesigning their recipes, and running specials. We closed the Sutter Street location in the Galleria Park Hotel, and then Perry and I opened the location on Embarcadero. It was fun taking an entire restaurant, moving it, and then opening a new restaurant. Over the years, I've now helped open eight restaurants, two of which were my own.  
What kind of food do you like to cook?
I really like simple food. My idea of a nice dinner is going out to a steakhouse and having a steak, a baked potato and a martini. I love food, but I like simple, easy food. I don't think anything I do is complicated or difficult; I think anybody could do it. 
A bunch of my recipes are my mother's. We were running a meatloaf special last week, and that is basically her recipe, multiplied. I added shallots and pork and a bunch of things restaurants will do to take things up a level, like taking the time to soak breadcrumbs in milk. 
I get a lot of influence from food in Buffalo. Things like wings and mac n' cheese and things that help keep you warm in the cold. 
How is your menu at The Lodge different from that of Greenburger's?
I didn't want everything here to be what was there, but I knew people liked it and they'd still be around. So I turned our regular chili into green chili, and instead of a Mediterranean lamb burger, we have a Szechuan lamb burger.
The burger and the veggie burger are the exact same, except instead of being able to build them yourself, like you could at Greenburger's, I build them the way I'd personally eat it.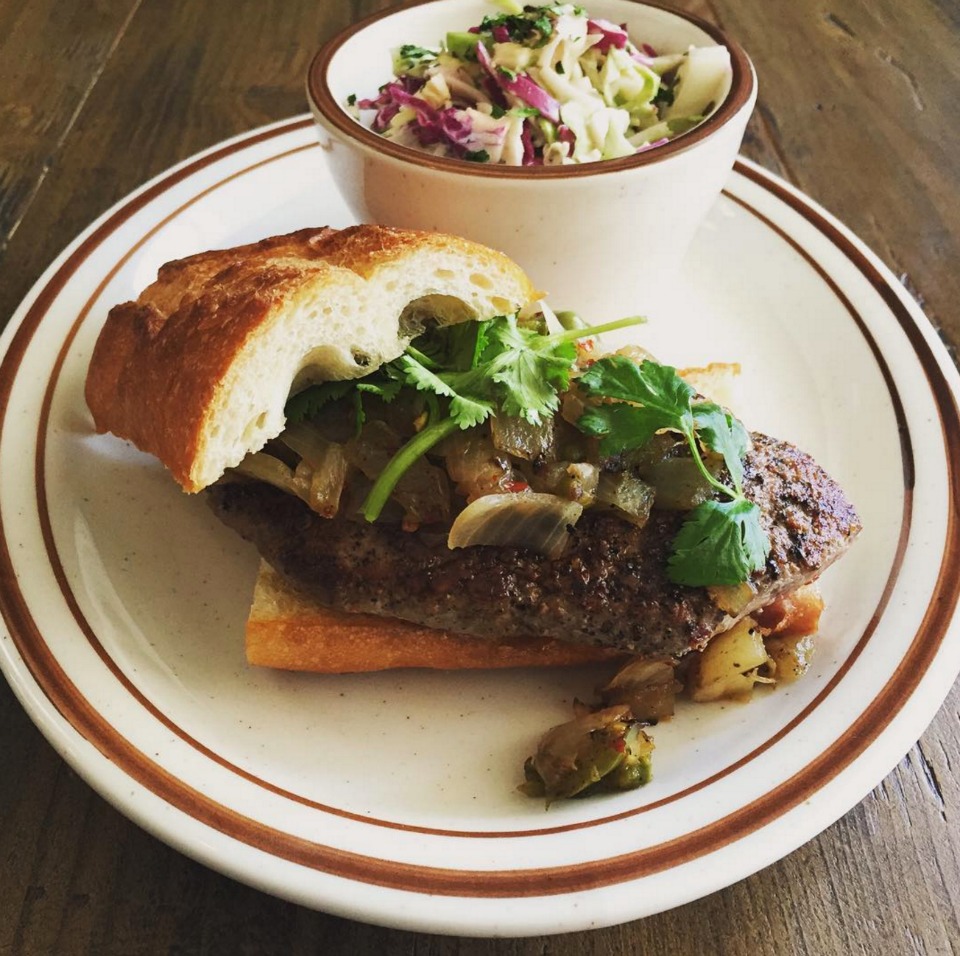 What's the most popular item on the menu? 
Definitely the burger. And the number one thing [from Greenburger's] that people keep getting mad I don't have are the milkshakes. But they're coming! I only have enough space for vanilla ice cream, but we'll make salted coffee caramel, bananas foster, Reese's peanut butter, and chocolate malt, because it's my life. 
Another item that sells really well is the fried chicken. We have a lot of refrigeration space here, which is great. At Greenburger's we could only offer fried chicken on Fridays, and we only did 20 orders, because the chicken needs to be marinated and brined for five days, and I only had enough space for 10 chickens. Now we have the capacity to have it every day, and that one's really popular.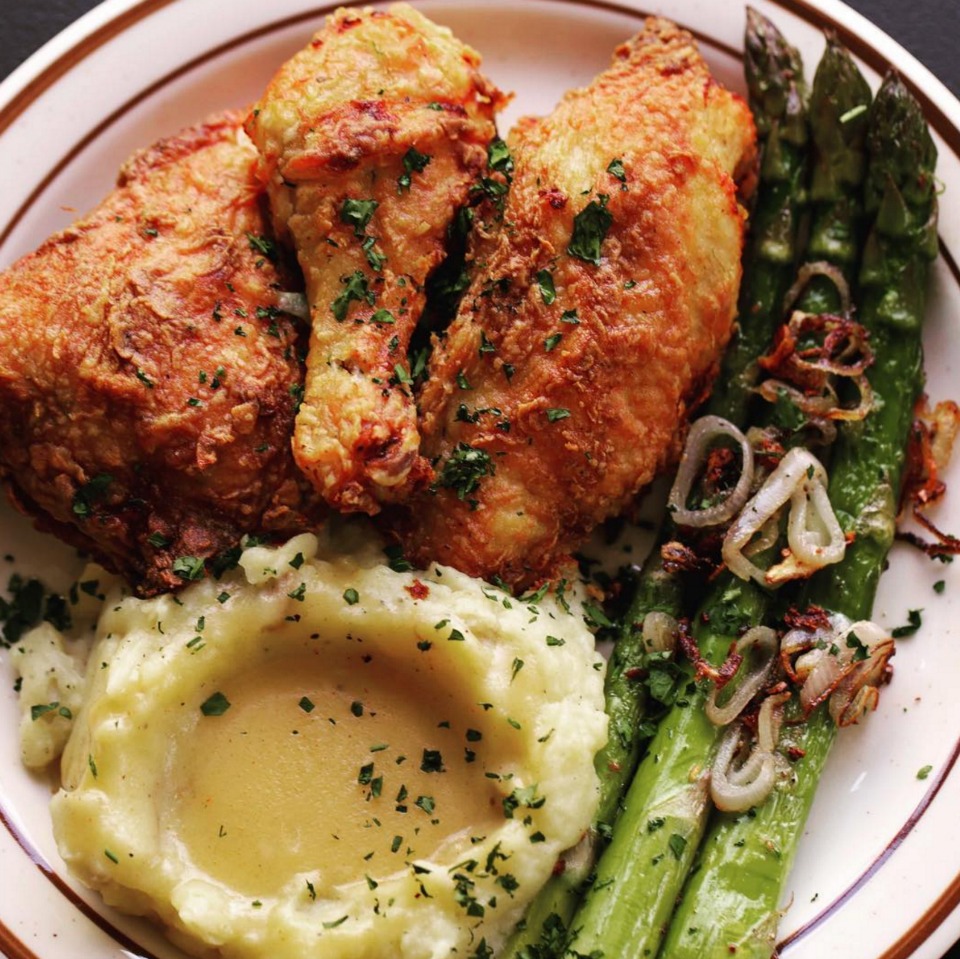 What are some of the challenges you've encountered running The Lodge?
We get ambitious with the menu sometimes, but we have a commitment to keep our prices low. At some point, I'd like to be able to add things to the menu with higher price points, like ribs.
We had a shrimp special a while back, and we kept the cost for our customers so low, despite what we spent, that I think we made something like $12 on the whole thing. But if people like something, they'll come back, and spend more money on other items. 
The Lodge is launching Monday dinner service next week, which will make its hours Mondays and Tuesdays 5-10pm, Wednesdays and Thursdays 11:30am-10pm, Fridays and Saturdays 11:30am-12am, and Sundays 10:30am-9pm. 
To celebrate the new Monday dinner service, The Lodge will be offering $1 off draft beers, as well as free burgers to the first ten people who walk in the door on Monday, July 18th.