Richie Nakano is one of San Francisco's best-known chefs, but when it comes to grabbing a bite in his Outer Sunset neighborhood, he's likely to head somewhere casual like Kingdom of Dumpling on Taraval or The Pizza Place on Noriega.
"I'd love it if there were more restaurants out there," said Nakano, the father of two young boys. "A couple more sit-down places I can go with my kids would be nice."
Nakano has been working in restaurants since he was 18. He started as a waiter and bartender, and after attending the California Culinary Academy, he toiled at several eateries before founding Hapa Ramen, a pop-up soupery. Along the way, he built a following for his blog and Twitter account, where he continues to offer his no-holds-barred take on cooking and the local restaurant scene.
With help from both a successful Kickstarter campaign and millionaire tech investor Owen Van Natta, Nakano opened Hapa Ramen as a brick-and-mortar restaurant in the Mission in November 2014. But by March 2015, the restaurant had shuttered, after the chef and his financial backers had a very public split over day-to-day operations.
For the past year, Nakano has been working for the Delfina Restaurant Group. "I've been on the lookout for something to do in San Francisco again on my own," he said in a phone interview. "Really, the only neighborhood I'm interested in going into would be the Outer Sunset."
He's considered opening up "a little ramen place that families could eat at, or where people could come in from the beach and warm up, but there's obviously nothing concrete in the works." He gets leads on commercial spaces from Michael McCrory, co-owner of Andytown Coffee Roasters. "I'm just keeping my eyes open."
Nakano believes San Francisco's restaurant scene is oversaturated. "There's too many restaurants, too much money gets dropped into them, rents are really high and labor is really hard to find," he said. "On top of that, your clientele is generally eating at a free cafeteria at work, or they're getting Postmates or dining through Caviar every night."
As a result, "the dining culture's really changed in San Francisco over the past couple of years," said Nakano. "Finding a place that appeals to the people who live in the neighborhood would be the key. Then, you need to be able to supplement it by adapting to all of the delivery stuff."

🇺🇸MAKE POP UPS GREAT AGAIN🇺🇸

— Richie Nakano⛈ (@linecook) July 27, 2016
Unless a chef already has deep pockets, there are only a few ways to open a new restaurant, Nakano said. Applicants with a successful restaurant might be able to qualify for a small business loan, "although that's really hard," and they can occasionally count on support from loyal, well-heeled customers who want to become restaurateurs.
With a lot of brand-new ground-floor commercial spaces on the market, several real estate investors are offering chefs startup capital and subsidized rent. "But generally, it's tech people who are investing in restaurants," said Nakano.
As a result, he argues, a food scene that was already conformist has become even more homogenous, because so many investors come from the same industry. "Depending on how much money a restaurant takes on, they have to play to that formula, play it safe and do what they think people really want."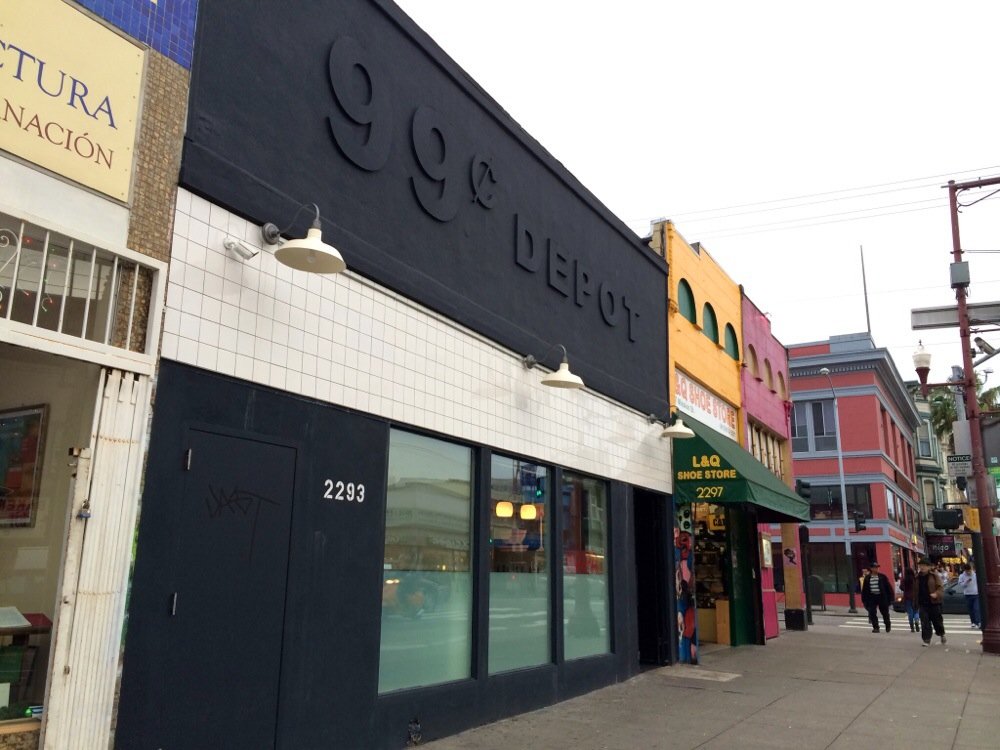 Nakano plans to launch a new series of pop-up dinners this fall, but he has yet to settle on a venue. "Whatever I do, I want everything to be on my terms and not have to answer to anybody else."
But even as he plans his next pop-up, he said he's giving more thought to leaving the Bay Area entirely. "It definitely seems like right now, there's a lot of opportunity elsewhere," he said. "I go to these other cities, and my friends' restaurants are really thriving. I come back here, and my friends' restaurants are stuttering."
Although he'd prefer to remain where he started his career, "I could be missing out on an opportunity somewhere else," Nakano said, noting that family, friends and a deep affinity for his stretch of Taraval have kept him in San Francisco. "I feel really tied to it. I love where I live, waking up every day and being up by the beach." 
One way or another, "I'm coming to a decision very, very soon," said Nakano. "I've worked hard in this town, so to give that up would be hard."