Last night, a large crowd attended Park Station's monthly meeting, which was held in a meeting room at 45 Church St. Normally, the session is held at the station house located behind Kezar Stadium, but Capt. John Sanford, Jr., said he plans to move the meeting to different locations around the district.
Lt. John Newman recognized district officers for their work in an operation that led to the apprehension of two homicide suspects near Alvord Lake on June 28th, and awarded certificates to August's Officers of the Month, Lauren Newhart and Antonio Cacatian.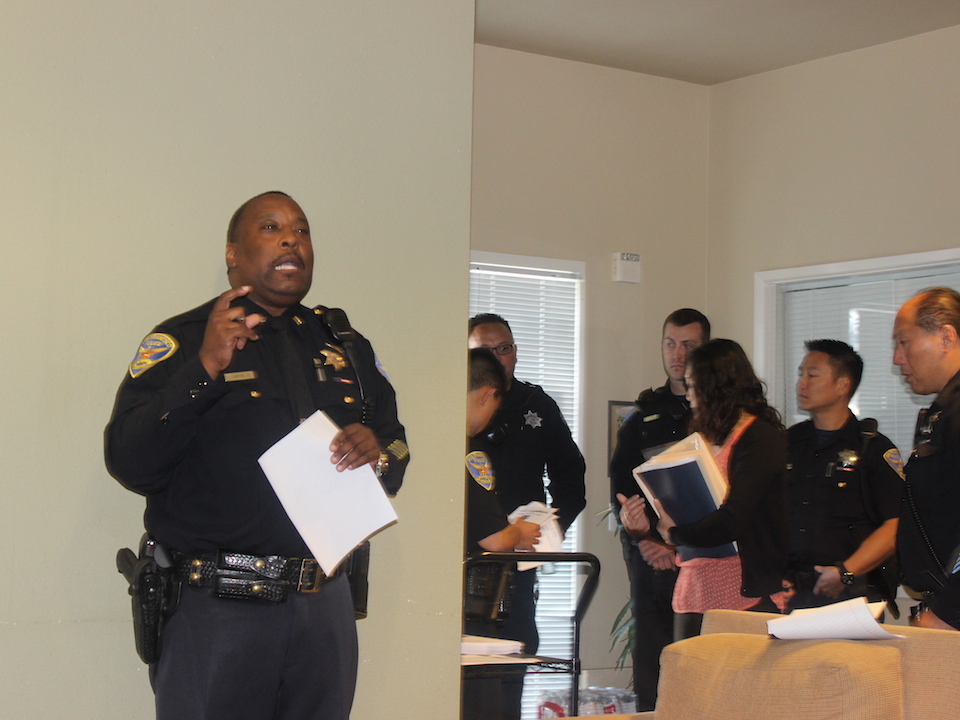 Sandra Zuniga, Director of the City's Fix-It team, briefed attendees about recent efforts to address quality-of-life issues in the Inner Sunset, such as crime, blight and homelessness. Zuniga is taking on one neighborhood each month; tonight, she's joining residents on a community walk to seek out trouble spots in the neighborhood. To join the Fix-It walk, meet Zuniga along with other residents at 9th & Lincoln this evening at 6pm.
Sarah Burton, Executive Director of SF SAFE, a nonprofit that liaises with residents and police to fight crime, gave attendees an overview of her group's mission. Burton encouraged residents to set up watch groups to "create a system to help us connect with our neighbors and law enforcement to make sure we can address what our specific issues are."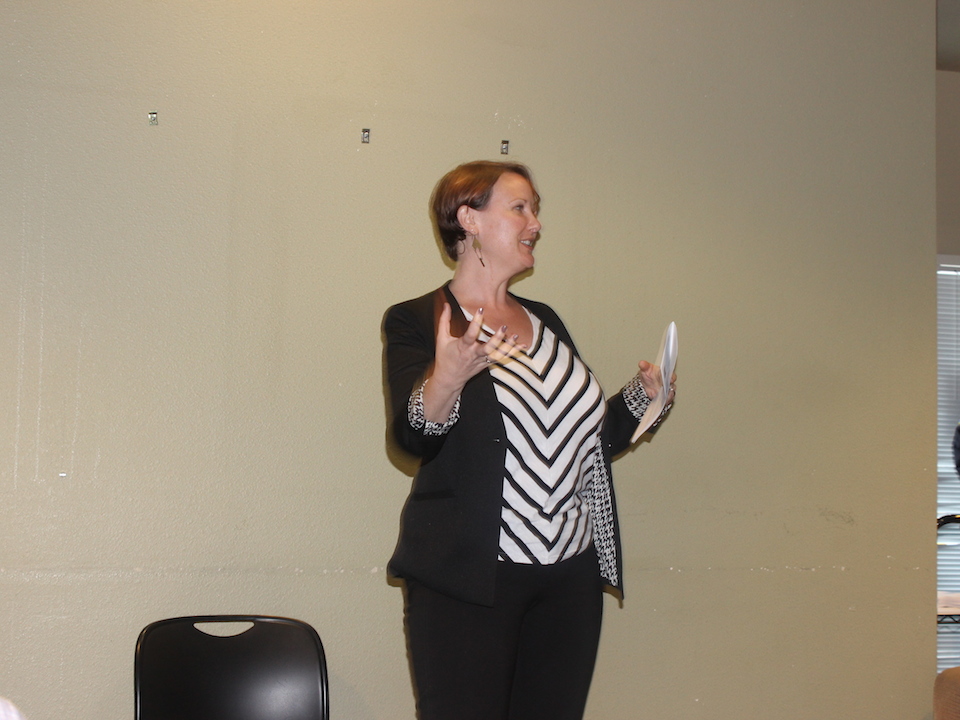 "We want to create ways for the community to come together to prevent crime from happening, and that is possible," she said. "We have to take our streets back," agreed Sanford.
So far this year, overall crime is down across Park District, according to Sanford. Compared to this time last year, the number of cars broken into fell 16 percent, from 1100 reports to 928. Stolen cars were down 20 percent from 272 in 2015 to 200 in 2016, although there was a 10 percent increase from June (30 cars stolen) to July (33).
By the end of July 2015, 86 robberies were reported in the district, but officers from Park Station have only responded to 52 this year, a 40 percent drop. Five robberies occurred last month, compared to seven in June.
Thirty burglaries were reported in June and July, but home break-ins are down 11 percent this year, Sanford said. Year to date, 234 robberies were reported in the district, compared to 264 in 2015. Since January 1st, 34 hot prowls (burglaries from occupied homes) were reported, a 21 percent drop from 43 at this time last year. Still, Sanford noted, there were eight hot prowls last month, a jump up from a single incident in June.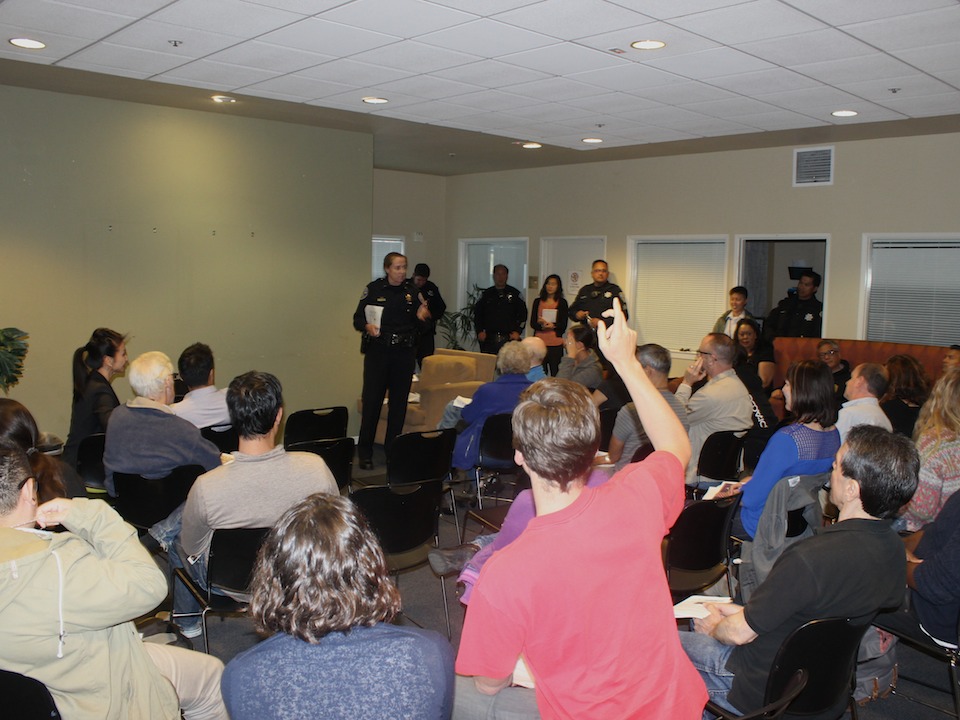 This year, 563 crimes were reported in the Duboce Triangle neighborhood, including four robberies and 34 burglaries. Even one crime is too many, said Sanford, "but crime is down in Duboce Triangle."
No bicyclists were cited last month, but Park Station officers gave 332 tickets to motorists, including 12 for cell phone violations. As part of SFPD's Focus on the Five traffic safety initiative, "we're going to be out for the entire month looking for people texting and driving," said Sanford, "so I'm giving you a hint."
September's monthly meeting will return to the community room at Park Station (1899 Waller St.) on Tuesday, September 13th at 6pm.