Today, the San Francisco Zoo announced the birth of its newest addition: an infant guanaco (a member of the camelid family, along with camels, llamas, alpacas and vicunas).
The female chulengo (baby guanaco) was born to mother Milagro on Saturday, Aug. 20th, after a gestation period of nearly a year. Both Milagro and the baby's father, Cusco, are first-time parents, as noted in a Zoo press release.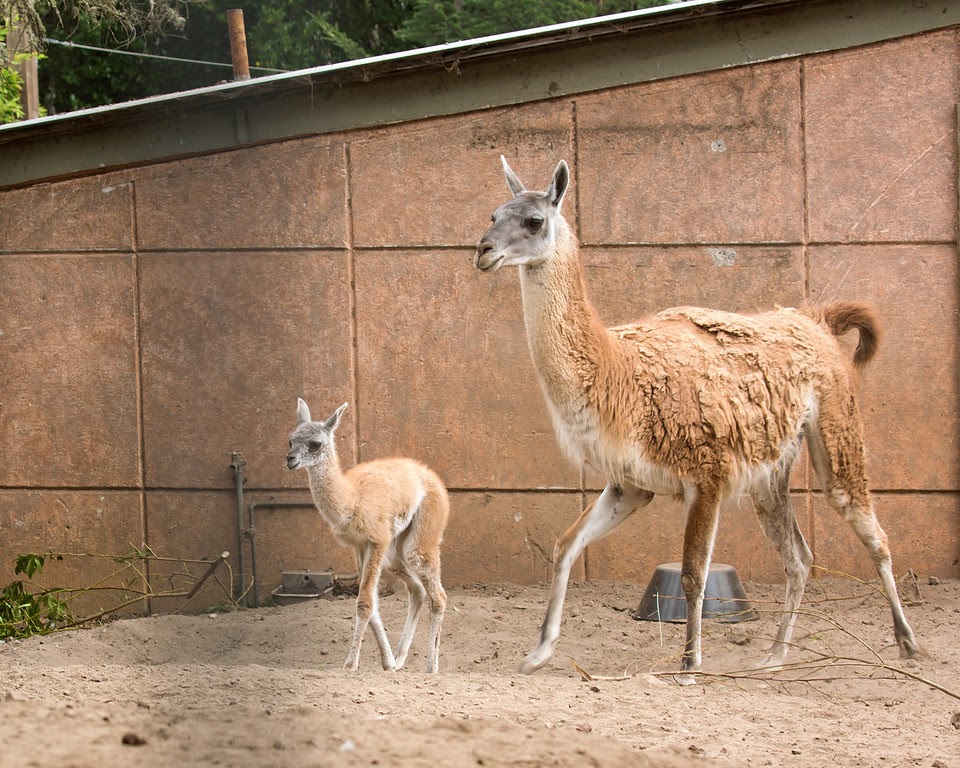 "Animal births are always exciting, but this one is extra special because it's the first guanaco birth at SF Zoo," said Zoo president Tanya M. Peterson in the press release. "2016 has been an abundant year, and we are so fortunate to have yet another healthy mother and infant."
The as-yet-unnamed chulengo is reported to weigh 15 to 30 pounds. Check out this video of her first steps: 
The Zoo reports that the mother and infant are being given privacy to bond for the time being; the animal care team will decide in a few weeks whether the pair are ready enter to the public arena.