Art gallery Art Attack SF, located at 2722A Hyde St. in Fisherman's Wharf, will close its doors to the public this Saturday, after four years in business.
As we reported this summer, Art Attack is planning to expand to a second location in the Castro's former Frame 123 space. Renovations are still underway for that location, and the move-in will likely occur sometime this winter.
The Fisherman's Wharf closure came as a surprise for gallery manager Alycia Piazza. She said the gallery will have to pack up and reconsolidate all the artwork in storage while they await their new home, but will continue to sell art online in the interim.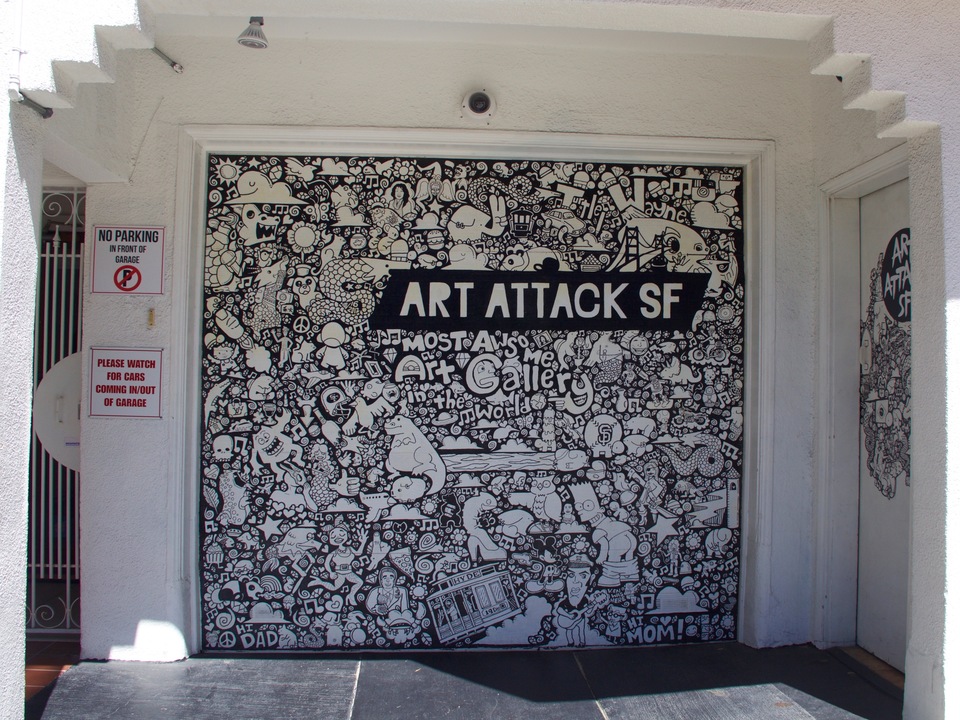 Piazza said that she's not quite sure of the reason for the Wharf location's closure, but she's going to miss working in the "tough to get to, but beautiful" area.
"We will miss our friends in North Beach, but they'll come see us in the Castro, so we are not worried," she said. "Besides, the Castro is more accessible, being right off Muni, and we will be able to reach a bigger audience there."
Piazza said she's not sure what will be moving into Art Attack's former space at the Wharf. It's been rumored that the landlord is bringing in an architect to do some remodeling in the hopes of attracting potential new tenants, but nothing is confirmed. 
In the meantime, she's focusing on getting the Castro location open. "Everyone in the neighborhood has been really welcoming while we work on the flow and set-up. It's a fun project," she said. "We will still continue have a North Beach Art Attack vibe there, but it's kind of fun to be getting a new, fresh start."
Art Attack SF will have a table at this weekend's Castro Street Fair to get acquainted with their new neighbors, including "handing out some goodies to visitors."